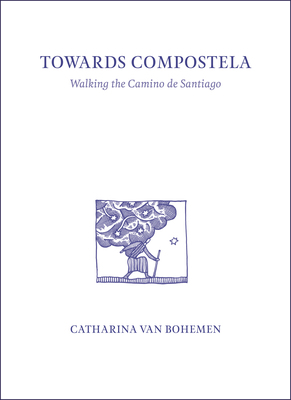 $38.00
NZD
Category: Travel Narratives
Catharina van Bohemen walked the Camino de Santiago in 1998. Jenny Shipley was New Zealand's prime minister, Bill Clinton's relationship with Monica Lewinsky was exposed, the Good Friday Agreement was signed in Northern Ireland, and the Russian rouble nearly collapsed. Catharina's marriage had ended and she'd left the Auckland home where she'd raised her children. Cellphones were increasingly common but none of the pilgrims she walked with had them. Her journal was the most important thing she carried. Pilgrims to Compostela simply start walking; they stay in refugios and carry a passport or credencial that is stamped along the way. Walking is physical and it reminds you of yourself in the world – you hear your breath and the scrape of your boots on the track; the straps bite your shoulders; you feel and hear your heart beat. You can move as fast as only you can move, and what you see while walking becomes infused with what you remember. Walking becomes as much a journey through your own inner landscape as the one you're passing through, and moves you towards a new way of seeing. And acceptance. Catharina's story is written with restraint, beauty, wit and insight, accompanied by the drawings of Gregory O'Brien. ...Show more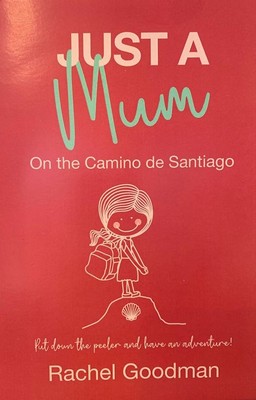 $35.00
NZD
Category: Travel Narratives
I am just a mum, who desperately needs an adventure. I have mothered children for most of my life, and as the kids get older, I'm left wondering who I am and what to do next. Unfit and unmotivated, I somehow find myself walking 800km across Spain on a thing called the Camino de Santiago, an ancient pilg rimage trail. Why? I honestly don't know! I'm not religious. Or a long-distance walker (or short-distance either) but I just HAD to do it. In Part One I get organised for the Camino and face some stark realities about my state of fitness (groan) and the logistics of escaping mothering duties for five weeks. (yay!) Part two is in the form of a daily diary as I walk the Camino covering topics such as: Blisters, the benefits of eating breakfast and reading guide books correctly. Musings about life, surviving snoring tournaments, questioning faith and finding it, reaching the edges of my sanity and proving you can live off one bra and a few pairs of undies for a month. With an abundance of humour and brutal honesty, I tell what it was really like for this 'Just a mum' to take on this insane idea and what the Camino taught me about myself and my role in life as a mother. ...Show more
$28.00
NZD
Category: Travel Narratives
Winner of the Stanford Dolman Travel Book of the Year (UK)   "William Atkins is an erudite writer with a wonderful wit and gaze and this is a new and exciting beast of a travel book."--Joy Williams   In the classic literary tradition of Bruce Chatwin and Geoff Dyer, a rich and exquisitely written accoun t of travels in eight deserts on five continents that evokes the timeless allure of these remote and forbidding places.   One-third of the earth's surface is classified as desert. Restless, unhappy in love, and intrigued by the Desert Fathers who forged Christian monasticism in the Egyptian desert, William Atkins decided to travel in eight of the world's driest, hottest places: the Empty Quarter of Oman, the Gobi Desert and Taklamakan deserts of northwest China, the Great Victoria Desert of Australia, the man-made desert of the Aral Sea in Kazkahstan, the Black Rock and Sonoran Deserts of the American Southwest, and Egypt's Eastern Desert. Each of his travel narratives effortlessly weaves aspects of natural history, historical background, and present-day reportage into a compelling tapestry that reveals the human appeal of these often inhuman landscapes. ...Show more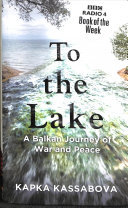 $40.00
NZD
Category: Travel Narratives
Lake Ohrid and Lake Prespa. Two vast lakes joined by underground rivers. Two lakes that seem to hold both the turbulent memories of the region's past, and the secret of its enduring allure. Two lakes that have played a central role in Kapka Kassabova's maternal family. As she journeys to her grandmothe r's place of origin, Kassabova encounters a civilisational crossroads. The Lakes are set within the mountainous borderlands of North Macedonia, Albania and Greece, and crowned by the old Roman road, the via Egnatia. Once a trading and spiritual nexus of the southern Balkans, this lake region remains one of Eurasia's most culturally diverse areas. Meanwhile, with their remote rock churches, changeable currents, and large population of migratory birds, the Lakes live in their own time. By exploring on water and land the stories of poets, fishermen, and caretakers, misfits, rulers, and inheritors of war and exile, Kassabova uncovers the human history shaped by the Lakes. Setting out to resolve her own ancestral legacy of the Lakes, Kassabova's journey unfolds to a deeper enquiry into how geography and politics imprint themselves upon families and nations, and confronts her with questions about human suffering and the capacity for change. ...Show more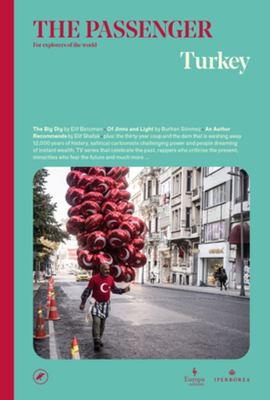 $33.00
NZD
Category: Travel Narratives | Series: The Passenger
The Big Dig by Elif Batuman -A Story of Dust and Lightby Burhan Sönmez - An Author Recommends by Elif Shafak - plus: the thirty-year coup and the dam that is washing away 12,000 years of history, and more. The birth of the "New Turkey," as the country's President Recep Tayyip Erdogan has called his own creation, is an exemplary story of the rise of "illiberal democracies" through the erosion of civil liberties, press freedom, and the independence of the judicial system. Turkey was a complex country long before the rise of its new sultan: born out of the ashes of a vast multi- ethnic and multi-religious empire, Turkey has grappled through its relatively short history with the definition of its own identity. Poised between competing ideologies, secularism and piousness, a militaristic nationalism and exceptional openness to foreigners, Turkey defies easy labels and categories. Through the voices of some of its best writers and journalists- many of them in self-imposed exile--The Passenger tries to make sense of this fascinating, maddening country, analyzing how it got to where it is now, and finding the bright spots of hope that allow its always resourceful, often frustrated population to continue living, and thriving. ...Show more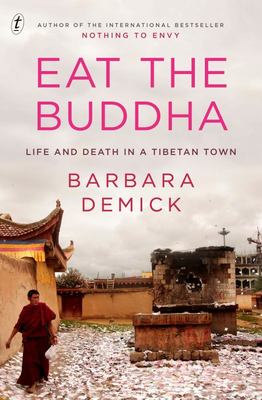 $38.00
NZD
Category: Travel Narratives
For centuries, Tibet was known as a hermit kingdom. Its charms were hidden by the natural barrier of the Himalayas to its west and by a reclusive theocratic government ruled by a succession of Dalai Lamas...Nowadays it is not the Tibetans shutting the door, but a paranoid Chinese Communist Party. China has ruled Tibet since 1950, and is a most unwelcoming gatekeeper. In Eat the Buddha, Barbara Demick, award-winning author of Nothing to Envy, journeys to a small town high on the eastern edge of the Tibetan plateau. The residents of Aba have been in an uneasy compromise with the Chinese for decades, living nomadically on the plateau in the summer and moving to concrete housing in the winter, sending their children to monasteries to be educated, practising polyandry as is their custom--yet all the time subject to oppressive restrictions. Travelling in disguise to evade the Chinese authorities, Demick interviewed Tibetans over three years: among them a novice monk contemplating protest suicide, the last princess of the region exiled during the Cultural Revolution and a young woman trapped in a bigamous marriage. Weaving together their stories with the history of China's dominance over Tibet, she creates a vivid portrait of the lives of a people locked in a struggle for identity and independence. ...Show more
$45.00
NZD
Category: Travel Narratives | Series: Lonely Planet Ser.
This book collects together cultural pearls of wisdom from 86 countries to form the ultimate reference book for how to live well. Each culture lives by its own words of wisdom - handed down from generation to generation, covering everything from keeping a house tidy as a Shinto shrine to cooking a meal as simple and nutritious as a southern Italian's supper.Do you want to eat as well as the French, enjoy life as much as the Costa Ricans, live as thoughtfully as the Scandinavians and be as healthy as the Japanese? This 416-page book, packed full of expertly-sourced information and stunning photography, will tell you how. With countries as far and wide reaching as Colombia and New Zealand, you'll be sure to learn plenty of life lessons that you can put into action throughout.   ...Show more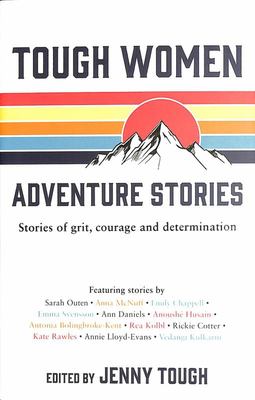 $25.00
NZD
Category: Travel Narratives
It's time we celebrated women in adventure What does "toughness" mean to you? Perhaps it's being physically fit and mentally resilient. Perhaps it's doing something no one else has done before. Perhaps it's breaking down boundaries and proving what you can do, in spite of the naysayers. Perhaps it's tr avelling alone, immersing yourself in new cultures and meeting new people. Perhaps it's running ultramarathons in the blistering heat and beating the competition. Perhaps it's conquering your fears. The badass adventurers in this collection are all fearless, intelligent, compassionate and curious about the world - and they all happen to be female. From endurance obstacle races to arctic expeditions, from mountain climbing to wingsuit flying, from horse trekking to swimming the English Channel, they have set the bar high for what women are capable of. Let yourself be inspired by their stories of grit, courage, determination, triumph and heartbreak - you never know, it might lead to something incredible! ...Show more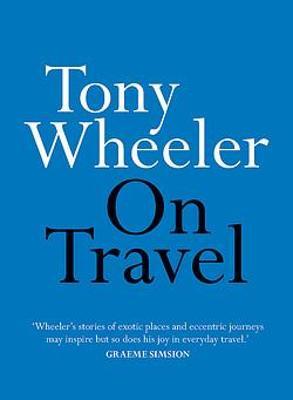 $20.00
NZD
Category: Essays & Anthologies | Series: On Ser.
Tony Wheeler, travel addict, Lonely Planet founder and intrepid traveller over five decades, has discovered that the more you travel, the more extraordinary the world becomes. His enthusiasm for trekking the globe is contagious: it is impossible to read On Travel without scouring for deals, searching fo r unusual places, and deciding to leave the luggage behind in an escape to the unfamiliar. ...Show more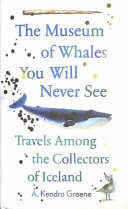 $37.00
NZD
Category: Travel Narratives
Iceland is home to only 330,000 people (roughly the population of Lexington, Kentucky) but more than 265 museums and public collections–nearly one for every ten people. They range from the intensely physical, like the Icelandic Phallological Museum, which collects the penises of every mammal known to ex ist in Iceland, to the vaporously metaphysical, like the Museum of Icelandic Sorcery and Witchcraft, which poses a particularly Icelandic problem: How to display what can't be seen? In The Museum of Whales You Will Never See, A. Kendra Greene is our wise and whimsical guide through this cabinet of curiosities, showing us, in dreamlike anecdotes and more than thirty charming illustrations, how a seemingly random assortment of objects–a stuffed whooper swan, a rubber boot, a shard of obsidian, a chastity belt for rams–can map a people's past and future, their fears and obsessions. "The world is chockablock with untold wonders," she writes, "there for the taking, ready to be uncovered at any moment, if only we keep our eyes open."   ...Show more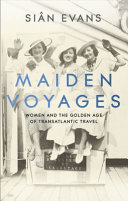 $38.00
NZD
Category: Feminism
A VIVID PORTRAIT OF WOMEN'S LIVES DURING THE GOLDEN AGE OF TRANSATLANTIC TRAVEL Before convenient air travel, transatlantic travel was the province of the great ocean liners and never more so than in the glory days of the interwar years. It was an extraordinary undertaking made by many women. Some trav elled for leisure, some for work; others to find a new life, marriage, to reinvent themselves or find new opportunities. Their stories have remained largely untold - until now. Maiden Voyages is a fascinating portrait of these women, and their lives on board magnificent ocean liners as they sailed between the old and the new worlds. The ocean liner was a microcosm of contemporary society, divided by class: from the luxury of the upper deck, playground for the rich and famous, to the cramped conditions of steerage or third class travel. These iconic liners were filled with women of all ages, classes and backgrounds: celebrities and refugees, migrants and millionairesses, aristocrats and crew members. Full of incredible gossip, stories and intrigue, Maiden Voyages has a diverse cast of inspiring women - from A-listers like Josephine Baker, a dancer from St Louis who found fame in Paris, Marlene Dietrich and Wallis Simpson, Violet 'the unsinkable' Jessop, a crew member who survived the sinking of the Titanic, and entrepreneur Sibyl Colefax, a pioneering interior designer. Whichever direction they were travelling, whatever hopes they entertained, they were all under the spell of life at sea, a spell which would only break when they went ashore. Maiden Voyages is a compelling and highly entertaining account of life on board: part dream factory, part place of work, independence and escape - always moving. ...Show more
$40.00
NZD
Category: Travel Narratives
'A volume in which rich and unexpected seams of precious materials await discovery' Guardian Three hundred years of wanderlust are captured in this collection as women travel for peril or pleasure, whether to gaze into Persian gardens or imbibe the French countryside, to challenge the fierce Sahara or c limb an impossible mountain. The extraordinary women in this collection are observers of the world in which they wander; their prose rich in description, remarkable in detail. Mary McCarthy conveys the vitality of Florence while Willa Cather's essay on Lavandou foreshadows her descriptions of the French countryside in later novels. Others are more active participants in the culture they are visiting, such as Leila Philip, as she harvests rice with Japanese women. Whether it is curiosity about the world, a thirst for adventure or escape from personal tragedy, all of these women are united in that they approached their journeys with wit, intelligence, compassion and empathy for the lives of those they encountered along the way. Also includes writing by Willa Cather, Joan Didion, Vita Sackville-West, M. F. K Fisher, Christina Dodwell and more. ...Show more