$33.00
NZD
Category: Biography & Memoir
Heather Morris, author of the internationally bestselling novels The Tattooist of Auschwitz and Cilka's Journey, grew up on a farm in rural New Zealand. On her way back across the paddocks from school, Heather would visit her great-grandfather and listen to his experiences of war - stories he told only Heather. From a young age Heather discovered that people would tell her their stories if she stopped and listened. In Stories of Hope, Heather Morris will explore the art of listening - a skill she employed when she met Lale Sokolov, the Tattooist of Auschwitz. It was her ability to listen that led him to entrust her with his story. Stories of Hope will examine Heather's extraordinary journey, in the form of a series of beautifully rendered tales of the people she has met, the remarkable stories they have shared with her, and the lessons they hold for us all.   ...Show more
$40.00
NZD
Category: Gifts
The Sunday Times Bestseller and New York Times Bestseller. A book of hope for uncertain times. 'Feeling a little blue? Meet the new Winnie the Pooh.' The Daily Mail 'A wonderful work of art and a wonderful window into the human heart' Richard Curtis Enter the world of Charlie's four unlikely friends, di scover their story and their most important life lessons. The conversations of the boy, the mole, the fox and the horse have been shared thousands of times online, recreated in school art classes, hung on hospital walls and turned into tattoos. In Charlie's first book, you will find his most-loved illustrations and some new ones too.     ...Show more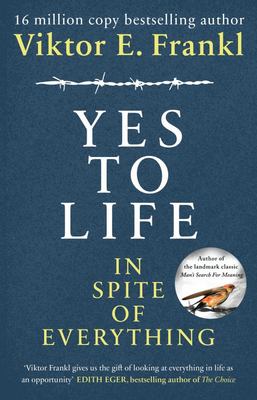 $30.00
NZD
Category: Enrichment
Extraordinary uncovered work by the 16 million copy bestselling author of Man's Search For Meaning Just months after his liberation from Auschwitz renowned psychiatrist Viktor Frankl delivered a series of talks revealing the foundations of his life-affirming philosophy for which he would become world famous. Despite the unspeakable horrors in the camp, Frankl learnt from his fellow inmates that it is always possible to say 'yes to life'. This profound and timeless lesson is amongst many in this remarkable collection now publishing in English for the very first time. With a foreword by Daniel Goleman ...Show more
$40.00
NZD
Category: Acceptance & Mindfulness
THE LIFE-CHANGING BESTSELLER Life can be relentless, frantic and exhausting - but it doesn't have to be this way... Authoritative, beautifully written and much-loved by its readers, Mindfulness: A practical guide to finding peace in a frantic world has become a word-of-mouth bestseller and global phen omenon. It reveals a set of simple yet powerful practices that you can incorporate into daily life to break the cycle of anxiety, stress unhappiness and exhaustion. It promotes the kind of happiness that gets into your bones and allows you to meet the worst that life throws at you with new courage. Mindfulness is based on mindfulness-based cognitive therapy (MBCT). Co-developed by Professor Mark Williams of Oxford University, MBCT is recommended by the UK's National Institute for Health and Care Excellence and is as effective as drugs for preventing depression. But, equally, it works for the rest of us who aren't depressed but who are struggling to keep up with the relentless demands of the modern world. By investing just a few minutes each day, this classic guide to mindfulness will put you back in control of your life once again. ...Show more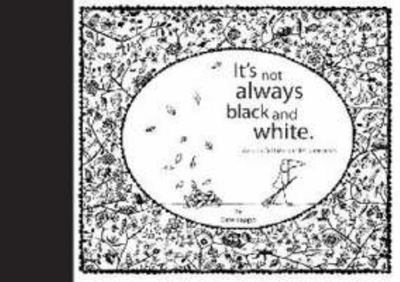 $30.00
NZD
Category: Inspirational Poems & Stories
The world can be a funny old place at times. But hey, it's the only one we have. So we'd best put on our best smiles, and our best foot forward. In the time-honoured tradition of the black-and-white artist, Australian illustrator Kate Knapp throws light on some of life's dark dilemmas.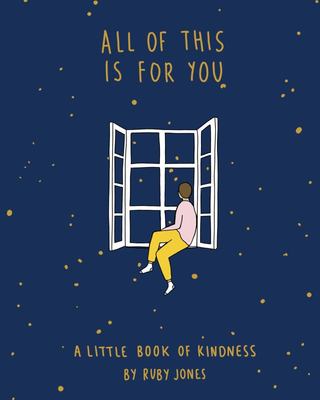 $24.00
NZD
Category: Gifts
In this new book, celebrated artist Ruby Jones shares dozens of luminous, heartfelt, hand-lettered artworks and messages. Life can be a bit overwhelming sometimes, but Ruby's witty, compassionate, beautifully observed drawings never fail to bring a smile of recognition, while her practical words of advi ce remind us how lucky we are to be here - and how we can be kinder to ourselves, to the people in our lives, and to the world around us. A thoughtful gift for any person needing a little inspiration in today's world. 'I hope that on any given day, rain or shine, happy tears or painful ones, you can open this book and find a page that speaks to you.' -Ruby Jones ...Show more
$31.00
NZD
Category: Spirituality | Series: Toltec Wisdom Ser.
With over 10 years on The New York Times bestseller list, and nearly 7 million copies in print, The Four Agreements continues to top the bestseller lists. In The Four Agreements, don Miguel Ruiz reveals the source of self-limiting beliefs that rob us of joy and create needless suffering. Based on ancie nt Toltec wisdom, The Four Agreements offer a powerful code of conduct that can rapidly transform our lives to a new experience of freedom, true happiness, and love.   ...Show more
$40.00
NZD
Category: Inspirational Poems & Stories
"Women Who Run With The Wolves isn't just another book. It is a gift of profound insight, wisdom and love. An oracle from one who knows.' Alice Walker In the classic Women Who Run With The Wolves, Clarissa Pinkola Estes tells us about the 'wild woman', the wise and ageless presence in the female psyche that gives women their creativity, energy and power. For centuries, the 'wild woman' has been repressed by a male-orientated value system which trivialises women's emotions. Using a combination of time-honoured stories and contemporary casework, Estes reveals that the 'wild woman' in us is innately healthy, passionate and wise. Thoughtfully written and compelling in its arguments, Women Who Run With The Wolves gives readers a new sense of direction, a self confidence and purpose in their lives." ...Show more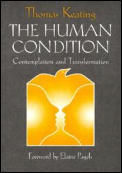 $25.00
NZD
Category: Religion
This is a reflection on contemplative prayer, the search for happiness, and our need to explore the inner world. The search for God, Keating says, is also the search for ourselves, but our self-consciousness gets in the way. He takes the unique angle of the contemplative journey as "divine therapy" for the illness of the human condition, a method for opening up to our own wounded unconscious. As we move into a global culture, he says, this process of letting go of attachments and of self-centeredness is more important than ever. A work of beauty and clarity, The Human Condition - - draws from a wide range of classic and modern spiritual sources, as well as from solid common sense - explains how God is the only true security and how divine love is the full affirmation of who we are - shows how even a life of action needs contemplation and the practice of the presence of God ...Show more
$28.00
NZD
Category: Inspirational Poems & Stories
A prominent Viennese psychiatrist before the war, Viktor Frankl was uniquely able to observe the way that both he and others in Auschwitz coped (or didn't) with the experience. He noticed that it was the men who comforted others and who gave away their last piece of bread who survived the longest - and who offered proof that everything can be taken away from us except the ability to choose our attitude in any given set of circumstances. The sort of person the concentration camp prisoner became was the result of an inner decision and not of camp influences alone. Frankl came to believe man's deepest desire is to search for meaning and purpose. This outstanding work offers us all a way to transcend suffering and find significance in the art of living. ...Show more
$25.00
NZD
Category: Inspirational Poems & Stories | Series: Perennial Classics (Paperback)
An international bestseller Over 80 million copies sold worldwide A PBS Great American Read Top 100 pick A special 25th anniversary edition of the extraordinary international bestseller, including a new Foreword by Paulo Coelho. Combining magic, mysticism, wisdom and wonder into an inspiring tale of sel f-discovery, The Alchemist has become a modern classic, selling millions of copies around the world and transforming the lives of countless readers across generations. Paulo Coelho's masterpiece tells the mystical story of Santiago, an Andalusian shepherd boy who yearns to travel in search of a worldly treasure. His quest will lead him to riches far different--and far more satisfying--than he ever imagined. Santiago's journey teaches us about the essential wisdom of listening to our hearts, of recognizing opportunity and learning to read the omens strewn along life's path, and, most importantly, to follow our dreams.   ...Show more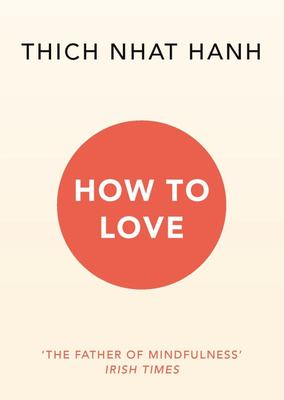 $16.00
NZD
Category: Spirituality
How to Love is part of a charming series of books from Zen Master, Thich Nhat Hanh, exploring the essential foundations of mindful meditation and practise. How to Love shows that when we feel closer to our loved ones, we are also more connected to the world as a whole. Nhat Hanh brings his signature cla rity, compassion and humour to the thorny question of how to love and distils one of our strongest emotions down to four essentials: you can only love another when you feel true love for yourself; love is understanding; understanding brings compassion; and deep listening and loving speech are key ways of showing our love. ...Show more