$27.00
NZD
Category: Personal Development
The third edition of this classic 12-lesson treatise on letting go of limiting thoughts features a new introduction by the author and a new foreword by musician Carlos Santana. Love Is Letting Go of Fear has been a staple of New Age literature for more than 30 years, and it's among the most widely read and best-loved books on personal growth. Gerald Jampolsky's gentle message, presented in 12 easy daily lessons, reminds readers that by letting go of fearful, limited thinking-such as a paralyzing preoccupation with the past or a chronic apprehension over the future-we can make room to thrive in the here and now. The third edition includes a new introduction in which Jampolsky addresses today's economic realities, and a new foreword by music legend Carlos Santana, a close friend of Jampolsky. The two are co-creators of a new website - ArchitectsofaNewDawn.com - that will interface music, videos, calls to action, and sacred thought for the purpose of activating a higher consciousness and global change. Love Is Letting Go of Fear continues to guide millions of readers toward the realization that by releasing the restrictive thinking imposed by our own minds we can embrace a life in which negativity, doubt, and fear are replaced with optimism, joy, and love. ...Show more
$45.00
NZD
Category: Acceptance & Mindfulness
What would it be like to free yourself from limitations and soar beyond your boundaries? What can you do each day to discover inner peace and serenity? The Untethered Soul--now a #1 New York Times bestseller--offers simple yet profound answers to these questions. Whether this is your first exploration of inner space, or you've devoted your life to the inward journey, this book will transform your relationship with yourself and the world around you. You'll discover what you can do to put an end to the habitual thoughts and emotions that limit your consciousness. By tapping into traditions of meditation and mindfulness, author and spiritual teacher Michael A. Singer shows how the development of consciousness can enable us all to dwell in the present moment and let go of painful thoughts and memories that keep us from achieving happiness and self-realization. Copublished with the Institute of Noetic Sciences (IONS) TheUntethered Soul begins by walking you through your relationship with your thoughts and emotions, helping you uncover the source and fluctuations of your inner energy. It then delves into what you can do to free yourself from the habitual thoughts, emotions, and energy patterns that limit your consciousness. Finally, with perfect clarity, this book opens the door to a life lived in the freedom of your innermost being. The Untethered Soul has already touched the lives of countless readers -- the perfect gift for yourself, a loved one, or anyone who wants a keepsake edition of this remarkable book. ...Show more
$30.00
NZD
Category: NZ Maori
Ki te kotahi te kakaho ka whati, ki te kapuia, e kore e whatiWhen we stand alone we are vulnerable but together we are unbreakableSee the world differently, through some of the wisest of human eyes.Discover traditional Maori philosophy through 52 whakatauki - simple, powerful life lessons, one for every week. Each one is retold by respected Maori psychiatrist Dr Hinemoa Elder to show how we can live a less stressful daily life, with more contentment and kindness for each other and the planet.Find out how the power of aroha can help you each day, and through its many meanings - fundamental Maori values - make a happier world for everyone.Chapters include: Manaakitanga (love for each other) Kaitiakitanga (respect for our planet) Whanaungatanga (community and connectivity) Tino rangatiratanga (self-determination) ...Show more
$40.00
NZD
Category: Gifts & Gift Books
The Sunday Times Bestseller and New York Times Bestseller. A book of hope for uncertain times. 'Feeling a little blue? Meet the new Winnie the Pooh.' The Daily Mail 'A wonderful work of art and a wonderful window into the human heart' Richard Curtis Enter the world of Charlie's four unlikely friends, di scover their story and their most important life lessons. The conversations of the boy, the mole, the fox and the horse have been shared thousands of times online, recreated in school art classes, hung on hospital walls and turned into tattoos. In Charlie's first book, you will find his most-loved illustrations and some new ones too.     ...Show more
$33.00
NZD
Category: Spirituality | Series: Toltec Wisdom Ser.
With over 10 years on The New York Times bestseller list, and nearly 7 million copies in print, The Four Agreements continues to top the bestseller lists. In The Four Agreements, don Miguel Ruiz reveals the source of self-limiting beliefs that rob us of joy and create needless suffering. Based on ancie nt Toltec wisdom, The Four Agreements offer a powerful code of conduct that can rapidly transform our lives to a new experience of freedom, true happiness, and love.   ...Show more
$28.00
NZD
Category: Inspirational Poems & Stories | Series: Timeless Rumi Ser.
The Spiritual Poems of Rumi is a beautiful and elegantly illustrated gift book of Rumi's spiritual poems translated by Nader Khalili, geared for readers searching for a stronger spiritual core.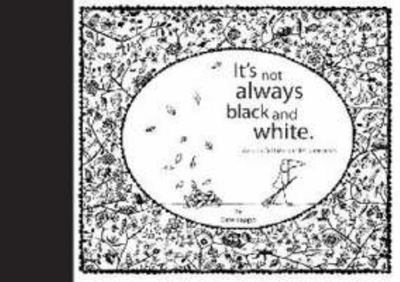 $30.00
NZD
Category: Inspirational Poems & Stories
The world can be a funny old place at times. But hey, it's the only one we have. So we'd best put on our best smiles, and our best foot forward. In the time-honoured tradition of the black-and-white artist, Australian illustrator Kate Knapp throws light on some of life's dark dilemmas.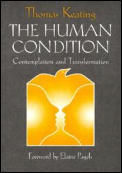 $25.00
NZD
Category: Religion
This is a reflection on contemplative prayer, the search for happiness, and our need to explore the inner world. The search for God, Keating says, is also the search for ourselves, but our self-consciousness gets in the way. He takes the unique angle of the contemplative journey as "divine therapy" for the illness of the human condition, a method for opening up to our own wounded unconscious. As we move into a global culture, he says, this process of letting go of attachments and of self-centeredness is more important than ever. A work of beauty and clarity, The Human Condition - - draws from a wide range of classic and modern spiritual sources, as well as from solid common sense - explains how God is the only true security and how divine love is the full affirmation of who we are - shows how even a life of action needs contemplation and the practice of the presence of God ...Show more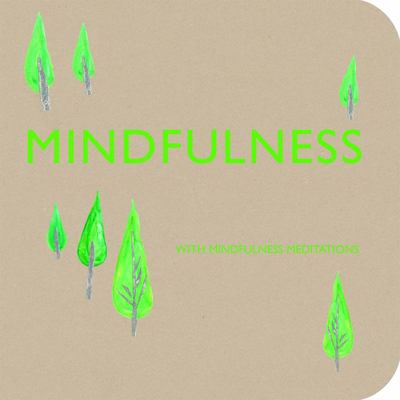 $20.00
NZD
Category: Buddhism & Mindfulness
By adopting the ancient Buddhist practice of mindfulness meditation, we can learn to pay attention to our daily experience and become more contented and fulfilled by daily activities.   Many of us find it difficult to simply appreciate the present moment. We either dwell on the past or worry about the future, moving mindlessly from one activity to the next. When we are not being mindful, we miss out on small moments that are often incredibly valuable - be it a beautiful park that we walk through on our journey to work or the taste and texture of a delicious meal. In mindfulness meditation we pay attention to our ongoing experience whether it is pleasant - such as appreciating a beautiful sunny day; unpleasant - a disagreement with a loved one; or neutral - doing household chores. This 'Little Pocket Book' is the perfect introduction to mindfulness and is packed with easy-to-follow tips and suggestions that will allow you to incorporate simple mindful moments into your daily life. ...Show more

$45.00
NZD
Category: Ceremonies/Celebrants
The mysteries and delights of life on earth are illuminated in this richly eclectic collection of poetry, wisdom, prayers, and blessings from thinkers, writers around the world. Here you will find the poetry of Hildegard of Bingen and Gary Snyder; the political wisdom of Nelson Mandela and Martin Luther King Jr; a treasury of women's prayers and much more. A joyous affirmation of the human journey in all its forms, in all its struggles and glories. ...Show more
$17.00
NZD
Category: Spirituality | Series: Buddhism Ser.
Here is a treasury of short selections from the best-selling books of Pema Chodron, the beloved Tibetan Buddhist nun. Sized to fit easily into a pocket or purse, this little book can be taken anywhere, providing on-the-go inspiration. Topics of this book include opening the heart; becoming fearless; bre aking free of destructive patterns; developing patience and joy; and, discovering one's natural warmth, intelligence, and goodness. ...Show more
$27.00
NZD
Category: Buddhism & Mindfulness
WITH A NEW FOREWORD BY PROFESSOR MARK WILLIAMS, UNIVERSITY OF OXFORDThe Miracle of Mindfulnessis a modern classic. In this life-changing book, Buddhist monk and Nobel Peace Prize nominee Thich Nhat Hanh explains how to practise mindfulness. Once we know how to be mindful, we can slow ourselves down and start living in the moment. Even simple acts such as washing the dishes or drinking a cup of tea can be transformed into acts of meditation. Whatever our beliefs, we can begin to reap the immense benefits that meditation has been scientifically proven to offer.Thich Nhat Hanh's unique calligraphy, especially created for this beautiful new edition, accompanies his words of wisdom. A chronology details the important moments in his life, and rare photographs illustrate key moments.This is a book to treasure and the perfect gift for those you love and care for. ...Show more