$40.00
NZD
Category: Couples
Developed by Dr Sue Johnson over 20 years ago, emotionally focused therapy (EFT) de-escalates conflict, creating a safe emotional connection between partners. In 'Hold Me Tight', Johnson presents her highly effective therapy model to the general public for the first time.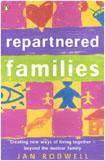 $27.00
NZD
Category: Stepfamilies
What can we do when our 'blended' families just won't blend? One of Auckland's most experienced and respected Auckland family therapists, Jan Rodwell, has examined this and other key questions on 'new', 'reconstituted' or 'repartnered' families. From her work and her personal experience, Rodwell unders tands the challenges of new family dynamics. She is also clear that new solutions are sometimes needed. Filling a big gap in the literature, her vital book is written with honesty and clarity, offering sound advice and illustrated by case histories. ...Show more
$24.00
NZD
Category: Personal Development | Series: G - Reference, Information and Interdisciplinary Subjects Ser.
Pema Chodron reveals the vast potential for happiness, wisdom and courage even in the most painful circumstances. She teaches that there is a fundamental opportunity for happiness right within our reach, yet we usually miss it -- ironically, while we are caught up in attempt to escape pain and suffering . This accessible guide to compassionate living shows us how we can use painful emotions to cultivate wisdom, compassion and courage, ways of communication that lead to openness and true intimacy with others, practices for reversing our negative habitual patterns, methods for working with chaotic situations and ways to cultivate compassionate, energetic social action for anyone -- whether they have a spiritual path or not. Her heartfelt advice and wisdom (developed in her 20 years of practice as a Tibetan Buddhist nun as well as her years previously as a normal 'housewife and mother') give her a wide appeal. This advice strikes just the right note, offering us comfort and challenging us to live deeply and contribute to creating a more loving world. ...Show more
$25.00
NZD
Category: Relationships
'A groundbreaking book that redefines what it means to be in a relationship.' - John Gray, PhD., bestselling author of Men Are from Mars, Women Are from Venus Is there a science to love? In this groundbreaking book, psychiatrist and neuroscientist Amir Levine and psychologist Rachel S. F. Heller reveal how an understanding of attachment theory - the most advanced relationship science in existence today - can help us find and sustain love. Pioneered by psychologist John Bowlby in the 1950s, the field of attachment explains that each of us behaves in relationships in one of three distinct ways: Anxious people are often preoccupied with their relationships and tend to worry about their partner's ability to love them back. Avoidant people equate intimacy with a loss of independence and constantly try to minimize closeness. Secure people feel comfortable with intimacy and are usually warm and loving. With fascinating psychological insight, quizzes and case studies, Dr Amir Levine and Rachel Heller help you understand the three attachment styles, identify your own and recognise the styles of others so that you can find compatible partners or improve your existing relationship. An insightful look at the science behind love, Attached offers readers a road map for building stronger, more fulfilling connections. ...Show more
$37.00
NZD
Category: Couples | Series: Sex and Intimacy Ser.
The greatest sexual pleasure and emotional fulfilment in a person's lifetime is possible in the middle and later years, when he or she has developed a mature sense of self and found genuine intimacy with another person. That's the exciting message of this daring and pioneering work, which challenges cou ples to work together on the sexual and emotional blocks that hold them back from total satisfaction with each other. As you open the pages of this book, you'll meet couples who share the same predicaments and obstacles as you and your partner. With humour, compassion, and unusual candour, Dr Schnarch and the couples address the intimate secrets of their marriage, revealing ideas and techniques that are directly applicable to your own relationship. With a new preface by the author for this updated edition, Passionate Marriage is a respectful, erotic, uplifting, and spiritual guide dedicated to making love and intimacy a reality for every couple. It's a book to read and reread often for inspiration and enlightenment. ...Show more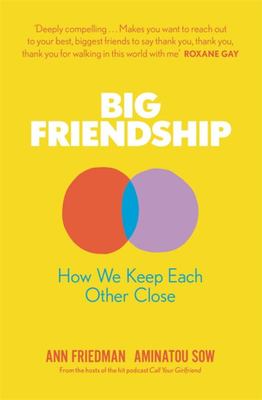 $38.00
NZD
Category: Relationships
A funny, frank and genuinely helpful book about female friendship by the two women behind the hugely successful podcast CALL YOUR GIRLFRIEND - and the term 'shine theory'.  From the hosts of hit podcast CALL YOUR GIRLFRIEND comes the bible on how to keep each other close.  You meet - and there's a spar k. You want to know everything about each other. You spill your secrets, you spend all weekend together, you go on holiday. You fight, and it's gut-wrenching. You see each other through the worst times and the best. You know each other better than parents, siblings, lovers. You stay in touch when miles apart. You will always be there.  This is the most important relationship of your life. This is your Big Friendship.  A close, fulfilling friendship is the key to happiness - everyone from Greek philosophers to Instagram influencers will agree. But for all that, we don't talk enough about what it takes to nurture friendships for the long haul.  Telling the story of their own ten-year, complex, loving friendship, Aminatou and Ann share their hard-won wisdom with honesty, hilarity and compassion. They've weathered life-threatening health scares, long-distance living, racial tension, emergency counselling and one unfortunate Thanksgiving dinner eaten in a parking lot. And they know: the most important part of a Big Friendship is making the investment in each other.  This is a bible to treasure and a gift to bestow - an inspiring and entertaining testament to the power of society's most underappreciated relationship, showing how it can survive anything and become a life-affirming bond. ...Show more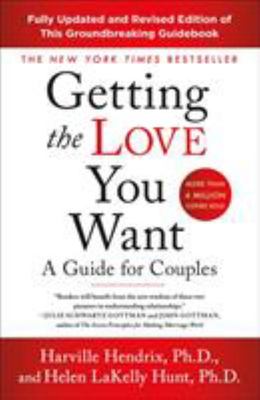 $43.00
NZD
Category: Couples
The New York Times bestselling guide to transforming an intimate relationship into a lasting source of love and companionship, now fully revised with a new forward and a brand new chapter. Getting the Love You Want has helped millions of people experience more satisfying relationships and is recommende d every day by professional therapists and happy couples around the world. Dr. Harville Hendrix and Dr. Helen LaKelly Hunt explain how to revive romance and remove negativity from daily interactions, to help you: - Discover why you chose your mate- Resolve the power struggle that prevents greater intimacy- Learn to listen - really listen - to your partner- Increase fun and laughter in your relationship- Begin healing early childhood experiences by stretching into new behaviors - Become passionate friends with your partner- Achieve a common vision of your dream relationship Become the most connected couple you know with this revolutionary guide, combining behavioral science, depth psychology, social learning theory, Gestalt therapy, and interpersonal neuroscience to help you and your partner recapture joy, enhance closeness, and experience the reward of a deeply fulfilling relationship. ...Show more
$38.00
NZD
Category: Relationships
Gaslighting. What it is, how you can spot it - and how you can break free He's the charmer - the witty, confident, but overly controlling date. She's the woman on your team who always manages to take credit for your good work. He's the neighbour who swears you've been putting your rubbish into his bins, or the politician who can never admit to a mistake. Gaslighters are master controllers and manipulators, often challenging your very sense of reality. Whether it's a spouse, parent, co-worker, or friend, gaslighters distort the truth - by lying, withholding, triangulation, and more - making their victims question their own reality and sanity. Dr Stephanie Sarkis delves into this hidden manipulation technique, covering gaslighting in every life scenario, sharing: · Why gaslighters seem so 'normal' at first · Warning signs and examples · Gaslighter 'red flags' on a first date · Practical strategies for coping · How to co-parent with a gaslighter · How to protect yourself from a gaslighter at work · How to walk away and rebuild your life With clear-eyed wisdom and empathy, Dr Sarkis not only helps you determine if you are being victimized by a gaslighter - she gives you the tools to break free and heal. ...Show more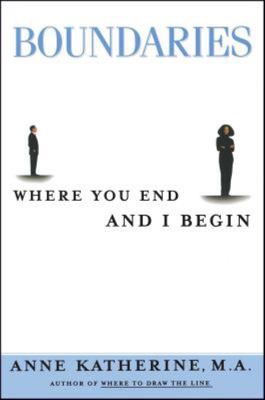 $30.00
NZD
Category: Relationships
Some boundaries are obvious, such as the physical space surrounding you. You are affected when this boundary is crossed--if you are shoved, or kissed; if you are touched suggestively, if a stranger simply stands too close. Some boundaries are harder to see, but they are just as important, and affect you just as much--emotional boundaries. Boundaries can bring order to your life, strengthen your relationships with yourself and others, and are essential to your mental and physical health. Real-life stories throughout the book illustrate the ill effects of not setting limits, and the benefits of protecting your own personal boundaries and respecting those of others Which of the following are boundary violations? "Esther tells Betty a secret Mary told her. Your therapist invites you to go for coffee. Your boss wants to know the details of your personal life. Your boss asks you if you'd like a hug. Mom tells little Debbie about her troubles with Dad. Your new neighbor pats you on the bottom as he turns away. Your mother makes a comment about your being overweight." All but one of the above incidents violate boundaries (your boss asks you if you'd like a hug). In Boundaries: Where You End and I Begin, Anne Katherine explains what healthy boundaries are, how to recognize if your personal boundaries are being violated, and what you can do to protect yourself. For anyone who has walked away from a conversation, a meeting, or a visit with others feeling violated and not understanding why, this is a book that can help. ...Show more
$45.00
NZD
Category: Communication | Series: Nonviolent Communication Guides
What is Violent Communication? If "violent" means acting in ways that result in hurt or harm, then much of how we communicate --judging others, bullying, having racial bias, blaming, finger pointing, discriminating, speaking without listening, criticizing others or ourselves, name-calling, reacting when angry, using political rhetoric, being defensive or judging who's "good/bad" or what's "right/wrong" with people-- could indeed be called "violent communication." What is Nonviolent Communication? Nonviolent Communication is the integration of four things: ; Consciousness: a set of principles that support living a life of compassion, collaboration, courage, and authenticity ; Language: understanding how words contribute to connection or distance ; Communication: knowing how to ask for what we want, how to hear others even in disagreement, and how to move toward solutions that work for all ; Means of influence: sharing "power with others" rather than using "power over others" Nonviolent Communication serves our desire to do three things: ; Increase our ability to live with choice, meaning, and connection ; Connect empathically with self and others to have more satisfying relationships ; Sharing of resources so everyone is able to benefit ...Show more
$28.00
NZD
Category: Relationships
***NEW YORK TIMES BESTSELLER*** Is there such a thing as an affair-proof marriage? Is it possible to love more than one person at once? Why do people cheat? Can an affair ever help a marriage? Infidelity is the ultimate betrayal. But does it have to be? Relationship therapist Esther Perel examines why people cheat, and unpacks why affairs are so traumatic; because they threaten our emotional security. In infidelity, she sees something unexpected - an expression of longing and loss. A must-read for anyone who has ever cheated or been cheated on, or who simply wants a new framework for understanding relationships. 'Esther Perel does nothing short of strip us of our deepest biases, remind us of our purpose in connecting as lovers, and save relationships that might otherwise sink into the sea-all with even-handed wisdom, fresh morality, and wise prose. Thank heavens for this woman.' - Lena Dunham 'Beautiful. A brilliantly intelligent plea for complexity, understanding, and - as always - kindness.' - Alain de Botton 'She's the guru on relationships... she's the first person I ask for advice' - Cara Delevingne 'Wisest sex therapist we ever did meet. Her new book, THE STATE OF AFFAIRS, proposes a new perspective on infidelity' - GRAZIA 'This is a must-have for all married couples and has completely changed my thinking.' - SUNDAY TIMES STYLE ...Show more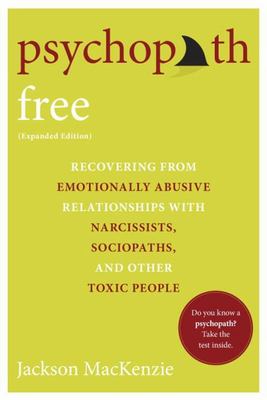 $37.00
NZD
Category: Communication
A significantly expanded edition of Psychopath Free--containing new chapters, updated content, and real survivor experiences.   Have you ever been in a relationship with a psychopath? Chances are, even if you did, you would never know it. Psychopaths are cunning charmers and master manipulators, to th e point where you start to accept the most extreme behaviors as normal...Even if it hurts you. All around us, every single day, human beings devoid of empathy are wreaking havoc and destroying lives in the coldest, most heartless ways imaginable. In constant pursuit of money, sex, influence, or simple entertainment, psychopaths will do whatever it takes to gain power over others. They hide behind a veil of normalcy, arranging their friends and partners like pawns in a game of chess.   Using false praise and flattery to get what they want, they can lure any unsuspecting target into a relationship. Once hooked, their charming promises spin into mind games and psychological torture. Victims are left devastated and confused, unable to recognize--or even put into words--the nightmare that just took place.   Written from the heart, Psychopath Free is the first guide for survivors written by a survivor, offering hope for healing and thriving after psychopathic abuse. Say goodbye to the chaos, self-doubt, and victimization. You are free. ...Show more