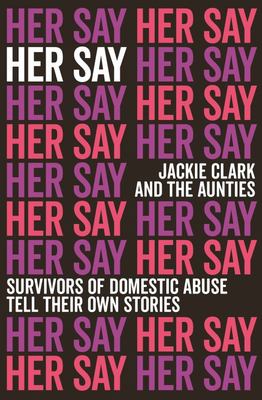 $38.00
NZD
Category: NZ Non-Fiction
In 2012, Jackie Clark launched The Aunties, a grassroots charity helping women to rebuild their lives after a period of trauma. She quit her job, turning her back on her comfortable life, to focus on The Aunties full-time, becoming Aunty in Charge and assisting hundreds of women with material needs and emotional support. Jackie has long dreamed of a publication that gives these women a voice. This powerful new book features the stories of a number of very different New Zealand women, told their way. The collected stories chart their narrators' lives and personal histories, through the lens of having lived with - and escaped - an abusive partner. Her Sayis spoken from the heart, uncompromising but offering hope, redemption, personal triumph. It's a book for all women, showing how owning our stories gives us the power to write daring new endings. It will challenge, illuminate, and empower readers - not to mention the storytellers themselves. ...Show more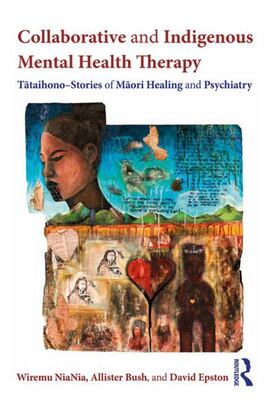 $45.00
NZD
Category: Psychotherapy | Series: Writing Lives: Ethnographic Narratives Ser.
This book examines a collaboration between traditional Māori healing and clinical psychiatry. Comprised of transcribed interviews and detailed meditations on practice, it demonstrates how bicultural partnership frameworks can augment mental health treatment by balancing local imperatives with sound and careful psychiatric care. In the first chapter, Māori healer Wiremu NiaNia outlines the key concepts that underpin his worldview and work. He then discusses the social, historical, and cultural context of his relationship with Allister Bush, a child and adolescent psychiatrist. The main body of the book comprises chapters that each recount the story of one young person and their family's experience of Māori healing from three or more points of view: those of the psychiatrist, the Māori healer and the young person and other family members who participated in and experienced the healing. With a foreword by Sir Mason Durie, this book is essential reading for psychologists, social workers, nurses, therapists, psychiatrists, and students interested in bicultural studies. ...Show more
$40.00
NZD
Category: Couples
Developed by Dr Sue Johnson over 20 years ago, emotionally focused therapy (EFT) de-escalates conflict, creating a safe emotional connection between partners. In 'Hold Me Tight', Johnson presents her highly effective therapy model to the general public for the first time.
$47.00
NZD
Category: School Guidance
Many tens of thousands of parents have used the bestselling Smart but Scattered to teach young kids vital skills for living up to their potential. Now Drs. Richard Guare and Peg Dawson apply their groundbreaking approach to the unique challenges of adolescence. Despite high intelligence, teens with exec utive skills deficits can be frustratingly disorganized, distractible, forgetful, and moody-leaving worried parents torn between micromanaging and throwing up their hands. This positive guide gives parents step-by-step strategies for promoting teens' independence by helping them get organized, stay focused, and control their impulses. Drs. Guare and Dawson-joined by Colin Guare, a young adult who has successfully faced these issues himself-present proven tools, vivid stories, and insightful tips for reducing parent-teen conflicts. ...Show more
$40.00
NZD
Category: Psychology & Counselling
From the bestselling author of Gratitude and On the Move, a final volume of essays that showcase Sacks's broad range of interests - from his passion for ferns, swimming, and horsetails, to his final case histories exploring schizophrenia, dementia, and Alzheimer's. Oliver Sacks, scientist and storytelle r, is beloved by readers for his neurological case histories and his fascination and familiarity with human behavior at its most unexpected and unfamiliar. Everything in Its Place is a celebration of Sacks's myriad interests. ...Show more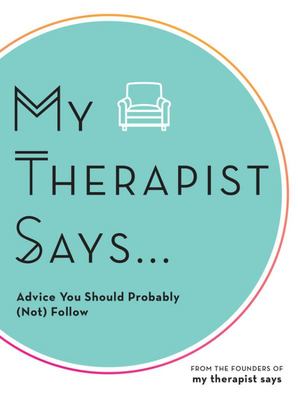 $40.00
NZD
Category: Counselling
From the team behind the super-popular Instagram @MyTherapistSays comes this humorous guide that chronicles the exhausting task of navigating the daily, anxiety-ridden struggle that we fondly call life. Including hilarious memes MTS is known and loved for, along with checklists, prompts, questions from readers, and more, My Therapist Says is the guide you need to achieve your goals, one wrong turn at a time.   ...Show more
$39.00
NZD
Category: Trauma
Matthew Parris, presenter of Great Lives on BBC Radio 4, explores the surprising connection between trauma and greatness through vivid case histories. Ada Lovelace. Frederick Douglass. Vladimir Lenin. Marie Curie. Frieda Kahlo. Carl Jung. Tupac Shakur. All geniuses who changed the world in ways that sti ll influence our lives today. And all men and women who experienced, in childhood, trauma so severe that it should have broken them completely.While presenting Great Lives on Radio 4, Matthew Parris noticed a trend in the lives of the exceptional people the programme covered: many of them had been marked by extreme trauma and deprivation. They seemed to have succeeded not only in spite of their backgrounds, but perhaps even because of them.As Matthew Parris brings each individual's story to life in this original and compelling study, it becomes clear that we must rethink the origins of success, as well as the legacy of trauma. ...Show more
$38.00
NZD
Category: Cognitive Behavioural Therapy
Two weeks before his death, Oliver Sacks outlined the contents of The River of Consciousness, the last book he would oversee. The bestselling author of On the Move, Musicophilia, and The Man Who Mistook His Wife for a Hat, Sacks is known for his illuminating case histories about people living with neuro logical conditions at the far borderlands of human experience. But his grasp of science was not restricted to neuroscience or medicine; he was fascinated by the issues, ideas and questions of all the sciences. That wide-ranging expertise and passion informs the perspective of this book, in which he interrogates the nature not only of human experience but of all life.In The River of Consciousness, Dr. Sacks takes on evolution, botany, chemistry, medicine, neuroscience and the arts, and calls upon his great scientific and creative heroes - above all, Darwin, Freud and William James. For Sacks, these thinkers were constant companions from an early age; the questions they explored - the meaning of evolution, the roots of creativity and the nature of consciousness - lie at the heart of science and of this book.The River of Consciousness demonstrates Sacks's unparalleled ability to make unexpected connections, his sheer joy in knowledge and his unceasing, timeless endeavour to understand what makes us human. ...Show more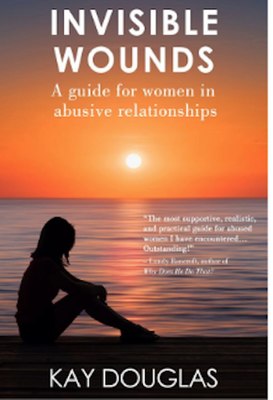 $35.00
NZD
Category: Emotional & Verbal Abuse
From her own personal and professional journey, Kay Douglas has written a powerful and compassionate guide for women who find themselves in an abusive relationship, or are recovering from one. Invisible Wounds will help New Zealand women to identify abuse in their intimate relationships, realise its im pact on themselves and their children, and to make changes. A new updated version of a much loved book. Since it was first published Invisible Wounds has helped thousands of New Zealand women. Moving and inspiring quotes are included throughout Invisible Wounds from the stories of 50 New Zealand women who have lived through abusive relationships. Includes sections for family and friends and counsellors.   ...Show more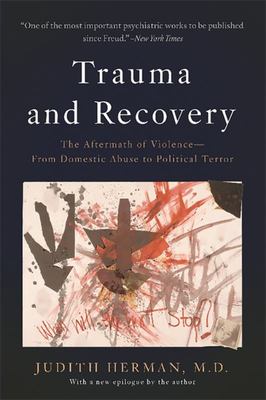 $45.00
NZD
Category: Trauma
A revised and updated edition of the groundbreaking work that changed the way we think about and treat traumatic events and trauma victims. "A stunning achievement ... a classic for our generation." --Bessel van der Kolk, M.D., author ofThe Body Keeps the Score   WhenTrauma and Recovery was first pu blished in 1992, it was hailed as a groundbreaking work. In the intervening years, it has become the basic text for understanding trauma survivors. By placing individual experience in a broader political frame, Judith Herman argues that psychological trauma can be understood only in a social context. Drawing on her own research on incest, as well as on a vast literature on combat veterans and victims of political terror, she shows surprising parallels between private horrors like child abuse and public horrors like war. A new epilogue reviews what has changed--and what has not changed--over two decades.Trauma and Recovery is essential reading for anyone who seeks to understand how we heal and are healed. ...Show more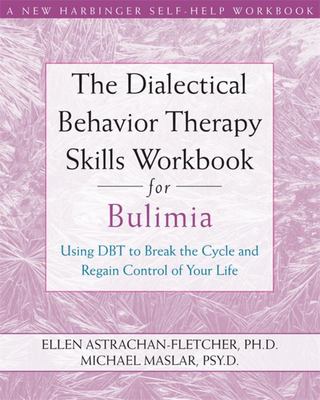 $48.00
NZD
Category: For Clinicians | Series: Dialectical Behavior Therapy Ser.
At the root of bulimia is a need to feel in control. While purging is a strategy for controlling weight, bingeing is an attempt to calm depression, stress, shame, and even boredom. The Dialectical Behavior Therapy Skills Workbook for Bulimia offers new and healthy ways to overcome the distressing feelin gs and negative body-image beliefs that keep you trapped in this cycle. In this powerful program used by therapists, you'll learn four key skill sets-mindfulness, distress tolerance, emotion regulation, and interpersonal effectiveness-and begin using them right away to manage bulimic urges. The book includes worksheets and exercises designed to help you take charge of your emotions and end your dependence on bulimia. You'll also learn how to stay motivated and committed to ending bulimia instead of reverting to old behaviors. Used together, the skills presented in this workbook will help you begin to cope with uncomfortable feelings in healthy ways, empower you to feel good about nourishing your body, and finally gain true control over your life. ...Show more
$145.00
NZD
Category: Dialectical Behaviour Therapy
From Marsha M. Linehan--the developer of dialectical behavior therapy (DBT)--this comprehensive resource provides vital tools for implementing DBT skills training. The teaching notes and reproducible handouts and worksheets used for over two decades by hundreds of thousands of practitioners have been s ignificantly revised and expanded to reflect important research and clinical advances. The book gives complete instructions for orienting individuals with a wide range of problems to DBT and teaching them mindfulness, interpersonal effectiveness, emotion regulation, and distress tolerance skills. Handouts and worksheets are not included in the book; purchasers get access to a Web page where they can download and print all the handouts and worksheets discussed in a convenient size.  New to This Edition Handouts and worksheets (available online and in the companion volume) have been completely revised and dozens more added/m-/over 225 in all. Each module has been expanded with additional skills. Multiple alternative worksheets to tailor treatment to each client. More extensive teaching notes, with numerous clinical examples. Curricula for running skills training groups of different durations and with specific populations (such as adolescents and clients with substance use problems). Available separately: DBT Skills Training Handouts and Worksheets, Second Edition. ...Show more