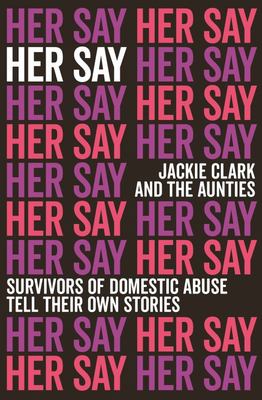 $35.00
NZD
Category: NZ Non-Fiction
In 2012, Jackie Clark launched The Aunties, a grassroots charity helping women to rebuild their lives after a period of trauma. She quit her job, turning her back on her comfortable life, to focus on The Aunties full-time, becoming Aunty in Charge and assisting hundreds of women with material needs and emotional support. Jackie has long dreamed of a publication that gives these women a voice. This powerful new book features the stories of a number of very different New Zealand women, told their way. The collected stories chart their narrators' lives and personal histories, through the lens of having lived with - and escaped - an abusive partner. Her Sayis spoken from the heart, uncompromising but offering hope, redemption, personal triumph. It's a book for all women, showing how owning our stories gives us the power to write daring new endings. It will challenge, illuminate, and empower readers - not to mention the storytellers themselves. ...Show more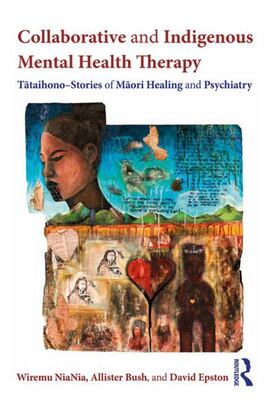 $45.00
NZD
Category: Psychotherapy | Series: Writing Lives: Ethnographic Narratives Ser.
This book examines a collaboration between traditional Māori healing and clinical psychiatry. Comprised of transcribed interviews and detailed meditations on practice, it demonstrates how bicultural partnership frameworks can augment mental health treatment by balancing local imperatives with sound and careful psychiatric care. In the first chapter, Māori healer Wiremu NiaNia outlines the key concepts that underpin his worldview and work. He then discusses the social, historical, and cultural context of his relationship with Allister Bush, a child and adolescent psychiatrist. The main body of the book comprises chapters that each recount the story of one young person and their family's experience of Māori healing from three or more points of view: those of the psychiatrist, the Māori healer and the young person and other family members who participated in and experienced the healing. With a foreword by Sir Mason Durie, this book is essential reading for psychologists, social workers, nurses, therapists, psychiatrists, and students interested in bicultural studies. ...Show more
$30.00
NZD
Category: Trauma
The effects of trauma can be devastating for sufferers, their families and future generations. Here one of the world's experts on traumatic stress offers a bold new paradigm for treatment, moving away from standard talking and drug therapies and towards an alternative approach that heals mind, brain and body. 'Van der Kolk draws on thirty years of experience to argue powerfully that trauma is one of the West's most urgent public health issues . . . Packed with science and human stories.' New Scientist' Breathtaking in its scope and breadth, a seminal work by one of the preeminent pioneers in trauma research and treatment.' Peter A. Levine, author of In An Unspoken Voice' Dr. van der Kolk's masterpiece combines the boundless curiosity of the scientist, the erudition of the scholar, and the passion of the truth teller.' Judith Herman, author of Trauma and Recovery ...Show more
$40.00
NZD
Category: Couples
Developed by Dr Sue Johnson over 20 years ago, emotionally focused therapy (EFT) de-escalates conflict, creating a safe emotional connection between partners. In 'Hold Me Tight', Johnson presents her highly effective therapy model to the general public for the first time.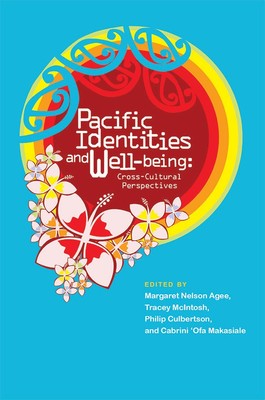 $45.00
NZD
Category: Diversity
This anthology addresses the mental health and therapeutic needs of Polynesian and Melanesian people and the scarcity of resources for those working with them. It is divided into four parts – Identity, Therapeutic Practice, Death and Dying, Reflexive Practice – that approach the concerns of M?ori, Samoa ns, Tongans, and Fijians. Contributors include a wide range of writers, most of whom are M?ori or Pasifika. Poems by Serie Barford, Selina Tusitala Marsh and Tracey Tawhiao introduce each section. The stresses of adolescence, identity, families, death and spirituality are all explored in innovative research that offers a wealth of inspiration and ideas to supportive family, friends, professionals, and professional educators. ...Show more
$35.00
NZD
Category: Enrichment
As a clinical psychologist, Dr Nicole LePera often found herself frustrated by the limitations of traditional psychotherapy. Wanting more for her patients - and for herself - she began a journey to develop a united philosophy of mental, physical and spiritual health that equips people with the interdisc iplinary tools necessary to heal themselves. After experiencing the life-changing results herself, she began to share what she'd learned with others - and soon The Holistic Psychologist was born. Now Dr LePera is ready to share her much-requested protocol with the world. In How to Do the Work, she offers both a manifesto for self-healing and an essential guide to creating a more vibrant, authentic, and joyful life. Drawing on the latest research from a diversity of scientific fields and healing modalities, Dr LePera helps us recognise how adverse experiences and trauma in childhood live with us, resulting in whole body dysfunction - activating harmful stress responses that keep us stuck engaging in patterns of codependency, emotional immaturity, and trauma bonds. Unless addressed, these self-sabotaging behaviours can quickly become cyclical, leaving people feeling unhappy, unfulfilled, and unwell. In How to Do the Work, Dr LePera offers readers the support and tools that will allow them to break free from destructive behaviours to reclaim and recreate their lives. Nothing short of a paradigm shift, this is a celebration of empowerment that will forever change the way we approach mental health and self-care. ...Show more
$23.00
NZD
Category: Popular Psychology
'Painfully funny. The pain and the funniness somehow add up to something entirely good, entirely noble and entirely loveable.' - Stephen Fry Sunday Times Humour Book of the Year Winner of the Books Are My Bag Non-Fiction Book of the Year Winner of Blackwell's Debut Book of the Year Winner of iBooks' Boo k of the Year Welcome to the life of a junior doctor: 97-hour weeks, life and death decisions, a constant tsunami of bodily fluids, and the hospital parking meter earns more than you. Scribbled in secret after endless days, sleepless nights and missed weekends, Adam Kay's This is Going to Hurt provides a no-holds-barred account of his time on the NHS front line. Hilarious, horrifying and heartbreaking, this diary is everything you wanted to know - and more than a few things you didn't - about life on and off the hospital ward. This audiobook contains an exclusive interview with Adam Kay by comedian and author Mark Watson, an afterword and updated bonus diary entries. ...Show more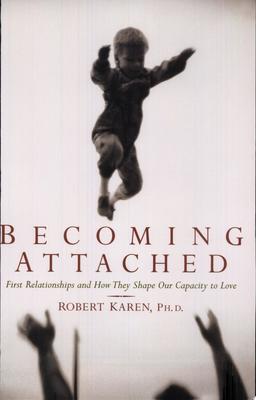 $57.00
NZD
Category: Attachment Theory
The struggle to understand the infant-parent bond ranks as one of the great quests of modern psychology, one that touches us deeply because it holds so many clues to how we become who we are. How are our personalities formed? How do our early struggles with our parents reappear in the way we relate to o thers as adults? Why do we repeat with our own children—seemingly against our will—the very behaviors we most disliked about our parents? In Becoming Attached, psychologist and noted journalist Robert Karen offers fresh insight into some of the most fundamental and fascinating questions of emotional life. Karen begins by tracing the history of attachment theory through the controversial work of John Bowlby, a British psychoanalyst, and Mary Ainsworth, an American developmental psychologist, who together launched a revolution in child psychology. Karen tells about their personal and professional struggles, their groundbreaking discoveries, and the recent flowering of attachment theory research in universities all over the world, making it one of the century's most enduring ideas in developmental psychology. In a world of working parents and makeshift day care, the need to assess the impact of parenting styles and the bond between child and caregiver is more urgent than ever. Karen addresses such issues as: What do children need to feel that the world is a positive place and that they have value? Is day care harmful for children under one year? What experiences in infancy will enable a person to develop healthy relationships as an adult?, and he demonstrates how different approaches to mothering are associated with specific infant behaviors, such as clinginess, avoidance, or secure exploration. He shows how these patterns become ingrained and how they reveal themselves at age two, in the preschool years, in middle childhood, and in adulthood. And, with thought-provoking insights, he gives us a new understanding of how negative patterns and insecure attachment can be changed and resolved throughout a person's life. The infant is in many ways a great mystery to us. Every one of us has been one; many of us have lived with or raised them. Becoming Attached is not just a voyage of discovery in child emotional development and its pertinence to adult life but a voyage of personal discovery as well, for it is impossible to read this book without reflecting on one's own life as a child, a parent, and an intimate partner in love or marriage. ...Show more
$35.00
NZD
Category: Happiness
Popular ideas about happiness are misleading, inaccurate, and are directly contributing to our current epidemic of stress, anxiety and depresssion. And unfortunately, popular psychological approaches are making it even worse. In this controversial, but empowering self-help book, Dr Russ Harries, reveals how millions of people are unwittingly caught in the 'The Happiness Trap', where the more they strive for happiness the more they suffer in the long term. He then provides an effective means to escape through a groundbreaking new approach based on mindfulness skills. Mindfulness is a mental state of awareness, openess, and focus. Mindfulness skills are easy to learn and will rapidly and effectively help you to reduce stress, enhance performance, manage emotions, improve health, increase vitality, and generally change your life for the better. The book provides scientifically proven techniques to: Reduce stress and worry. Rise above fear, doubt and insecurity. Break self-defeating habits. Improve performance and find fulfilment in your work. Build more satisfying relationships. Create a rich, full and meaningful life. ...Show more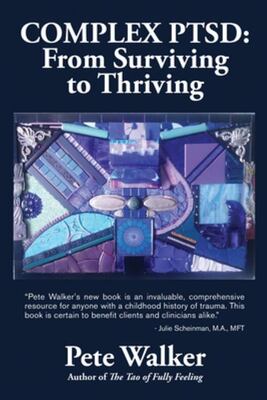 $47.00
NZD
Category: Trauma
I have Complex PTSD [Cptsd] and wrote this book from the perspective of someone who has experienced a great reduction of symptoms over the years. I also wrote it from the viewpoint of someone who has discovered many silver linings in the long, windy, bumpy road of recovering from Cptsd. I felt encourage d to write this book because of thousands of e-mail responses to the articles on my website that repeatedly expressed gratitude for the helpfulness of my work. An often echoed comment sounded like this: At last someone gets it. I can see now that I am not bad, defective or crazy...or alone! The causes of Cptsd range from severe neglect to monstrous abuse. Many survivors grow up in houses that are not homes - in families that are as loveless as orphanages and sometimes as dangerous. If you felt unwanted, unliked, rejected, hated and/or despised for a lengthy portion of your childhood, trauma may be deeply engrained in your mind, soul and body. This book is a practical, user-friendly self-help guide to recovering from the lingering effects of childhood trauma, and to achieving a rich and fulfilling life. It is copiously illustrated with examples of my own and my clients' journeys of recovering. This book is also for those who do not have Cptsd but want to understand and help a loved one who does. This book also contains an overview of the tasks of recovering and a great many practical tools and techniques for recovering from childhood trauma. It extensively elaborates on all the recovery concepts explained on my website, and many more. However, unlike the articles on my website, it is oriented toward the layperson. As such, much of the psychological jargon and dense concentration of concepts in the website articles has been replaced with expanded and easier to follow explanations. Moreover, many principles that were only sketched out in the articles are explained in much greater detail. A great deal of new material is also explored. Key concepts of the book include managing emotional flashbacks, understanding the four different types of trauma survivors, differentiating the outer critic from the inner critic, healing the abandonment depression that come from emotional abandonment and self-abandonment, self-reparenting and reparenting by committee, and deconstructing the hierarchy of self-injuring responses that childhood trauma forces survivors to adopt. The book also functions as a map to help you understand the somewhat linear progression of recovery, to help you identify what you have already accomplished, and to help you figure out what is best to work on and prioritize now. This in turn also serves to help you identify the signs of your recovery and to develop reasonable expectations about the rate of your recovery. I hope this map will guide you to heal in a way that helps you to become an unflinching source of kindness and self-compassion for yourself, and that out of that journey you will find at least one other human being who will reciprocally love you well enough in that way. ...Show more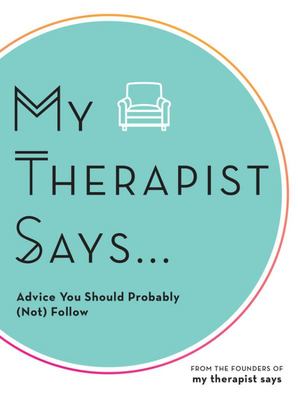 $40.00
NZD
Category: Counselling
From the team behind the super-popular Instagram @MyTherapistSays comes this humorous guide that chronicles the exhausting task of navigating the daily, anxiety-ridden struggle that we fondly call life. Including hilarious memes MTS is known and loved for, along with checklists, prompts, questions from readers, and more, My Therapist Says is the guide you need to achieve your goals, one wrong turn at a time.   ...Show more
$59.00
NZD
Category: Cognitive Behavioural Therapy
In this influential bestseller, Drs. Dennis Greenberger and Christine A. Padesky put the proven tools of cognitive-behavioral therapy (CBT) into an accessible self-help framework that has already helped more than 1,000,000 readers. Step-by-step worksheets (which purchasers can download and print for re peated use) teach effective skills for conquering depression, panic attacks, anxiety, anger, guilt, shame, low self-esteem, eating disorders, substance abuse, and relationship problems. Vivid stories demonstrate the techniques in action; the large-size format facilitates reading and writing ease. Revised and expanded to reflect significant developments in CBT in the past 20 years, the second edition contains numerous new features: expanded content on anxiety; chapters on setting personal goals and maintaining progress; happiness rating scales; gratitude journals; innovative exercises focused on mindfulness, acceptance, and forgiveness; and much more. ...Show more