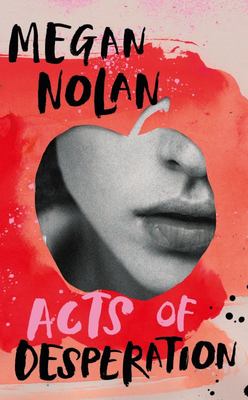 $35.00
NZD
Category: Fiction.
A bitingly honest, darkly funny debut novel about a toxic relationship and secret female desire, from an emerging star of Irish literature, for fans of Sally Rooney and Nora Ephron Love was the final consolation, would set ablaze the fields of my life in one go, leaving nothing behind. I thought of it a s a force which would clean me and by its presence make me worthy of it. There was no religion in my life after early childhood, and a great faith in love was what I had cultivated instead. Oh, don't laugh at me for this, for being a woman who says this to you. I hear myself speak. Even now, even after all that took place between us, I can still feel how moved I am by him. Ciaran was that downy, darkening blond of a baby just leaving its infancy. He was the most beautiful man I had ever seen. None of it mattered in the end; what he looked like, who he was, the things he would do to me. To make a beautiful man love and live with me had seemed-obviously, intuitively-the entire point of life. My need was greater than reality, stronger than the truth, more savage than either of us would eventually bear. How could it be true that a woman like me could need a man's love to feel like a person, to feel that I was worthy of life? And what would happen when I finally wore him down and took it? ...Show more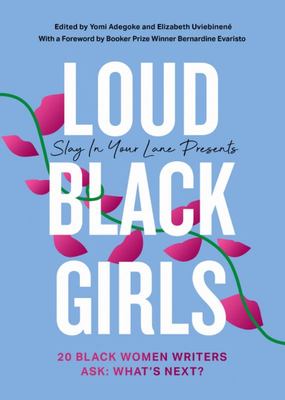 $35.00
NZD
Category: Feminism
An important and timely anthology of black British writing, edited and curated by the authors of the highly acclaimed, ground-breaking Slay In Your Lane. Slay in Your Lane Presents: Loud Black Girls features essays from the diverse voices of over twenty established and emerging black British writers. B eing a loud black girl isn't about the volume of your voice; and using your voice doesn't always mean speaking the loudest or dominating the room. Most of the time it's simply existing as your authentic self in a world that is constantly trying to tell you to minimise who you are.Now that we've learnt how to Slay in our Lanes, what's next?Yomi Adegoke and Elizabeth Uviebinen , authors of the acclaimed Slay in Your Lane: The Black Girl Bible, invite the next generation of black women in Britain - authors, journalists, actors, activists and artists - to explore what it means to them to exist in these turbulent times. From assessing the cultural impact of Marvel's Black Panther, to celebrating activism in local communities. From asking how we can secure the bag while staying true to our principles, or how we can teach our daughters to own their voices, to reclaiming our culinary heritage, the essays in Loud Black Girls offer fierce, funny, touching and ultimately insightful perspectives from today's most exciting black women writers. Foreword by Booker Prize winner Bernardine Evaristo. ...Show more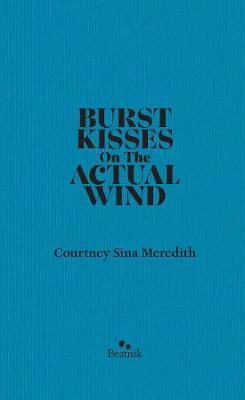 $30.00
NZD
Category: NZ Poetry
"Courtney Sina Meredith is one of New Zealand's most talented and influential authors. Burst Kisses On The Actual Wind will find an eager audience." Paula Morris. Award winning author MNZM. Rangatira, Queen of Beauty. 'Everyone thinks you dream in foreign prose.' 'Everyone stands in front of you like a mirror.' "Courtney Sina Meredith has grown a distinctive voice. Her arrangements are formally inventive. She surprises in ways that writers ought to." Lloyd Jones. Mister Pip, Commonwealth Writer's Prize winner & Booker Prize nominee. ...Show more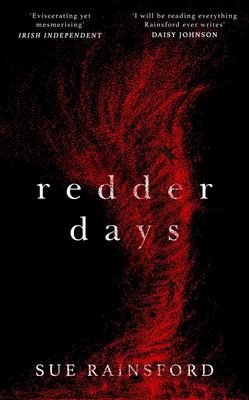 $37.00
NZD
Category: Fiction.
Twins Anna and Adam live in an abandoned commune in a volatile landscape where they perform devotions to a world-ending event they believe is imminent. Adam keeps watch by day, Anna by night. They meet at dawn and dusk. Their only companion is Koan, the commune's former leader who still exerts a maligna nt control over their daily rituals.When one of the former commune inhabitants returns, everything they had known to be true is thrown into question.Dazzling, strange and incredibly moving, Redder Days is a stunning exploration of the consequences of power wielded by the wrong hands, the emotional impact of abandonment, and the resilience of the human spirit in the most hopeless of situations. ...Show more
$30.00
NZD
Category: NZ Fiction
When the stars were rhinestones. When your car was a blue Holden god. When kisses spread to your back teeth, marathons of sucking. When we pashed through jokes, through tunes, through homework, through the leftovers we shovelled out our schoolbags. When you let me tattoo you with talk. Thirty-one exhila rating new stories from the acclaimed author of Deleted Scenes for Lovers: 'If Slaughter is writing from the black block in her chest, she is also speaking directly into yours.'-Charlotte Graham-McLay, New Zealand Books ...Show more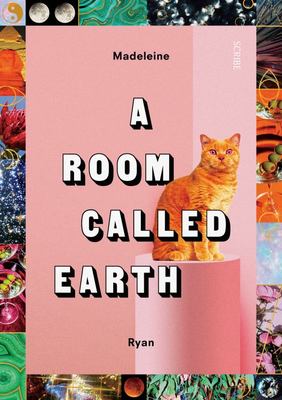 $37.00
NZD
Category: Fiction.
A young woman gets ready to go to a party. She arrives, feels overwhelmed, leaves, and then returns. Minutely attuned to the people who come into her view, and alternating between alienation and profound connection, she is hilarious, self-aware, sometimes acerbic, and painfully honest. And by the end o f the night, she's shown us something radical about love, loss, and the need to belong. ...Show more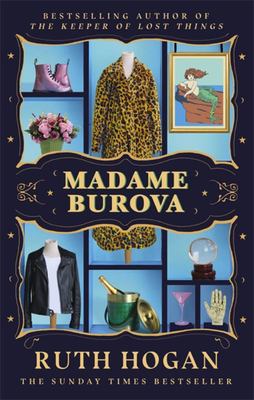 $35.00
NZD
Category: Fiction.
Madame Burova - Tarot Reader, Palmist and Clairvoyant was retiring and leaving her booth on the Brighton seafront after fifty years. Imelda Burova was a woman who knew where the bodies were buried. She had spent a lifetime keeping other people's secrets and her silence had come at a price. She had seen the lovers and the liars, the angels and the devils, the dreamers and the fools. Her cards had unmasked them all and her cards never lied. But Madame Burova was weary of other people's lives and other people's secrets, she needed rest and a little piece of life for herself. But before that she had to fulfill a promise made a long time ago. She held two brown envelopes in her hand, and she had to deliver them. In London, it is time for another woman to make a fresh start. Billie has lost her university job, her marriage, and her place in the world when she discovered something that leaves her very identity in question. Determined to find answers, she must follow a trail which might just lead right to Madame Burova's door. In a story spanning over fifty years Ruth Hogan has conjured a magical world of 1970s holiday camps and seaside entertainers, eccentrics, heroes and villains, the lost and the found. Young people, with their lives before them, make choices which echo down the years. And a wall of death rider is part of a love story which will last through time. ...Show more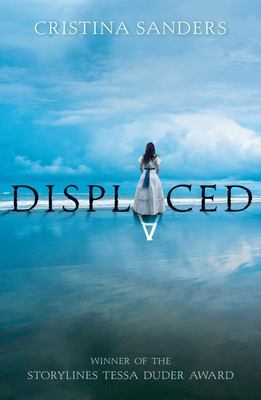 Displaced
by Cristina Sanders
$22.00
NZD
Category: Fiction
An enthralling historical novel of immigration, courage and first love from an award-winning New Zealand author. Eloise and her family must leave Cornwall on a treacherous sea journey to start a new life in 1870s colonial New Zealand. On the ship across, Eloise meets Lars, a Norwegian labourer travellin g below decks, and their lives begin to intertwine. When her brother disappears, her father leaves and the family are left to fend for themselves in their new home, Eloise must find the strength to stand up for what she believes in and the people she loves. ...Show more
$35.00
NZD
Category: NZ Biographies
'I'd wanted to remember why it was we swam in the first place – to remember the pleasure of immersing in an element other than air.' Ingrid Horrocks had few aspirations to swimming mastery, but she had always loved being in the water. She set out on a solo swimming journey, then abandoned it for a diff erent kind of swimming altogether – one which led her to more deeply examine relationships, our ecological crisis, and responsibilities to collective care. Why do people swim, and where, how, with whom? Where We Swim ranges from solitary swims in polluted lakes and rivers in Aotearoa New Zealand, to swims in pools in Medellín, Phoenix and the Peruvian Amazon. Near Brighton, Horrocks is joined by an imagined community of early women swimmers; back home she takes her first tentative swim after lockdown. Part memoir, part travel and nature writing, this book is about being a daughter, sister, partner, mother, and above all a human animal living among other animals – sheep and cows, whales and manatee, elks and ibises.   ...Show more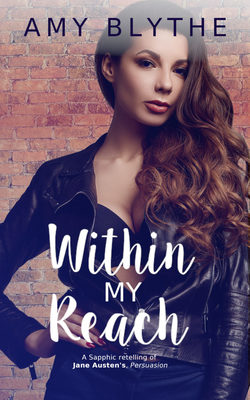 $28.00
NZD
Category: Fiction
A Sapphic retelling of Jane Austen's Persuasion Anna's summer vacation just got derailed: her family home has to be rented out, and the new tenant is her ex-girlfriends's sister. Camping on a futon and babysitting her nephews, Anna pulls together a plan-B vacation. If only she wasn't constantly bumpin g into her ex, who just got back from conquering the world, one stunning photograph at a time. Anna has never entirely forgiven herself for letting Frida go. And Frida, it would seem, hasn't forgiven her either. No one knows about their past—a blessing-turned-curse when, before Anna's very eyes, not one but two of her friends fall under Frida's spell. ...Show more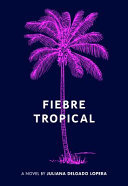 $39.00
NZD
Category: Fiction.
Uprooted from her comfortable life in Bogotá, Colombia, into an ant-infested Miami townhouse, fifteen-year-old Francisca is miserable and friendless in her strange new city. Her alienation grows when her mother is swept up into an evangelical church, replete with Christian salsa, abstinent young dancers , and baptisms for the dead. But there, Francisca also meets the magnetic Carmen: opinionated and charismatic, head of the youth group, and the pastor's daughter. As her mother's mental health deteriorates and her grandmother descends into alcoholism, Francisca falls more and more intensely in love with Carmen. To get closer to her, Francisca turns to Jesus to be saved, even as their relationship hurtles toward a shattering conclusion. ...Show more
$35.00
NZD
Category: Non Fiction
FANTASTIC FESTIVITIES, CRAZY CELEBRATIONS and HOLY HOLIDAYS From tomato-throwing parties to graveside picnics, fire-walking ceremonies, crying baby competitions and the biggest bathing festival on Earth - this book introduces you to some of the world's most incredible cultural and religious celebration s. Some festivals are outrageously fun and joyful, others are more serious. All of them bring people together to mark big events in life.So join us in this riotous explosion of colour as we feast, sing, cry and celebrate the diversity of festivals and traditions this wonderful world of ours has to offer. ...Show more