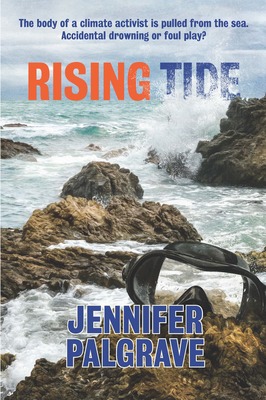 $30.00
NZD
Category: NZ Fiction
Nat Spiller, an admired climate change activist, has accidentally drowned. That's the police verdict. But was it an accident? His partner Ellie thinks otherwise. Pam, Ellie's aunt, draws a reluctant Lauren Fraser into the mystery. The formidable Lloyd, Nat's father, head of Spiller Developments, tells L auren to butt out and it looks as if Nat's brother Justin might follow through on Lloyd's threats. But as Lauren investigates, suspects begin multiplying. Was it Harold the bird-watcher, envious of Nat's charisma? Or Derek, whose shonky Antarctic climate science Nat was about to expose? Perhaps it was Rodger, obsessed with Ellie and wanting her for himself? Lauren enlists her circle of friends to help build the evidence for murder. The truth catches them all unawares. ...Show more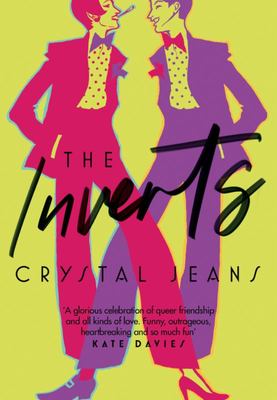 $35.00
NZD
Category: Fiction
'A glorious celebration of queer friendship and all kinds of love. Funny, outrageous, heartbreaking and so much fun.' KATE DAVIES, WINNER OF THE POLARI PRIZE 2020 1921: a boy, a girl, a moonlit midnight kiss. A terrible, repulsive kiss. Bettina and Bart have grown up as best friends, so surely they will end up together? After all, Bettina is young, rich, headstrong…. and gay. Bart is young, rich, charismatic… and also, definitely, gay. Any doubts are dispelled by, in short order: that ghastly kiss; a torrid encounter for Bettina in the school boiler-rooms; and an eye-opening Parisian visit for Bart. Society will never stand for it. What else can they do but enter into a 'lavender marriage' and carry on indulging their true natures in secret? As the '20s and '30s whizz past in a haze of cigarettes, champagne and casual sex, Bart and Bettina have no idea that they are hurtling, via Hollywood and Egypt, Paris and London, towards tragedy and bloodshed… ...Show more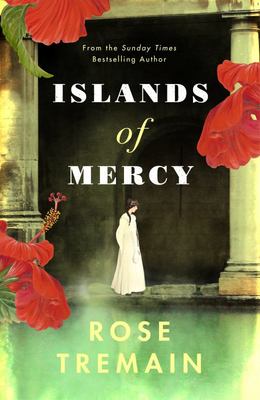 $37.00
NZD
Category: Fiction.
She was 'The Angel of the Baths', the one woman whose touch everybody yearned for. Yet she would do more. She was certain of that. In the city of Bath, in the year 1865, an extraordinary young woman renowned for her nursing skills is convinced that some other destiny will one day show itself to her. Bu t when she finds herself torn between a dangerous affair with a female lover and the promise of a conventional marriage to an apparently respectable doctor, her desires begin to lead her towards a future she had never imagined. Meanwhile, on the wild island of Borneo, an eccentric British 'rajah', Sir Ralph Savage, overflowing with philanthropy but compromised by his passions, sees his schemes relentlessly undermined by his own fragility, by man's innate greed and by the invasive power of the forest itself. Jane's quest for an altered life and Sir Ralph's endeavours become locked together as the story journeys across the globe - from the confines of an English tearoom to the rainforests of a tropical island via the slums of Dublin and the transgressive fancy-dress boutiques of Paris. Islands of Mercy is a novel that ignites the senses, and is a bold exploration of the human urge to seek places of sanctuary in a pitiless world. ...Show more
$38.00
NZD
Category: Fiction
In this blinding debut, Robert Jones Jr. blends the lyricism of Toni Morrison with the vivid prose of Zora Neale Hurston to characterise the forceful, enduring bond of love, and what happens when brutality threatens the purest form of serenity. The Halifax plantation is known as Empty by the slaves who work it under the pitiless gaze of its overseers and its owner, Massa Paul. Two young enslaved men, Samuel and Isaiah dwell among the animals they keep in the barn, helping out in the fields when their day is done. But the barn is their haven, a space of radiance and love - away from the blistering sun and the cruelty of the toubabs - where they can be alone together. But, Amos - a fellow slave - has begun to direct suspicion towards the two men and their refusal to bend. Their flickering glances, unspoken words and wilful intention, revealing a truth that threatens to rock the stability of the plantation. And preaching the words of Massa Paul's gospel, he betrays them. The culminating pages of The Prophets summon a choral voice of those who have suffered in silence, with blistering humanity, as the day of reckoning arrives at the Halifax plantation. Love, in all its permutations, is the discovery at the heart of Robert Jones Jr's breathtaking debut, The Prophets.   ...Show more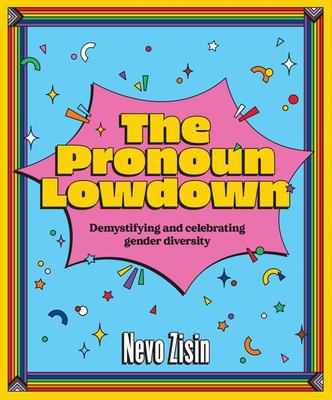 $23.00
NZD
Category: Non-Fiction
We find ourselves at an exciting moment in history. For the first time, trans and gender diverse people are being seen and heard. Thanks to tireless activism, and an increased visibility worldwide, these lived experiences (the joyful, and the painful) are no longer able to be ignored. And so, The Pronou n Lowdown is here to demystify and celebrate trans and gender diverse excellence. Woven together with author Nevo Zisin's own pronoun journey, this colourful hardback sheds light on the complicated history of gender around the world, in language and across time. Nevo shares their ideas for how young trans and gender diverse folk might begin to navigate their identities, as well as simple suggestions for friends and family on how to provide the best support possible. And, as well as Nevo's own anecdotes, these pages also salute the tireless work of other LGBTQIA+ trailblazers and activists - without whom this joyous book could never exist. Everyone deserves to have their identity affirmed by their friends, families, and the world through which they move. The Pronoun Lowdown celebrates trans and gender diverse identities, in all their fluid and imperfect perfection! ...Show more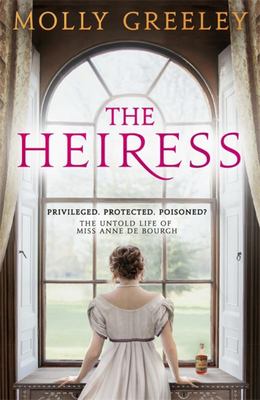 $35.00
NZD
Category: Fiction
 'With stunningly lyrical writing, Greeley elevates Austen-inspired fiction onto a whole new plane.' - Natalie Jenner, author of The Jane Austen Society   As a fussy baby, Anne was prescribed laudanum to quiet her and has been given the opium-heavy syrup ever since on account of her continuing ill hea lth. While her mother is outraged when Darcy chooses not to marry Anne, as has been long planned, Anne can barely raise her head to acknowledge the fact. But little by little, she comes to see that what she has always been told is an affliction of nature might in fact be one of nurture - and one, therefore, that she can beat. In a frenzy of desperation, she throws away her laudanum and seeks refuge at the London home of her cousin, Colonel Fitzwilliam. Suddenly wide awake to the world but utterly unprepared, Anne must forge a new identity among those who have never seen the real her - including herself. With its wit, sensuality and deep compassion for the human heart, The Heiress is a sparklingly rebellious novel that takes a shadowy figure from the background of Pride & Prejudice, one of the world's most beloved books, and throws her into the light. 'Haunting. The Heiress has all the hallmarks of nineteenth-century Gothic, which doesn't shy away from "modern" ills, such as the opiate crisis, Munchausen syndrome by proxy, and homophobia. Highly recommended.' - Finola Austin, author of Bronte's Mistress ...Show more
$25.00
NZD
Category: Young Adult | Series: Heartstopper Ser.
Boy meets boy. Boys become friends. Boys fall in love. An LGBTQ+ graphic novel about life, love, and everything that happens in between - for fans of The Art of Being Normal, Holly Bourne and Love, Simon. 'Absolutely delightful. Sweet, romantic, kind. Beautifully paced. I loved this book.' RAINBOW ROWE LL, author of Carry On Charlie and Nick are at the same school, but they've never met ... until one day when they're made to sit together. They quickly become friends, and soon Charlie is falling hard for Nick, even though he doesn't think he has a chance. But love works in surprising ways, and Nick is more interested in Charlie than either of them realised. Heartstopper is about love, friendship, loyalty and mental illness. It encompasses all the small stories of Nick and Charlie's lives that together make up something larger, which speaks to all of us. 'The queer graphic novel we wished we had at high school.' Gay Times This is the first volume of Heartstopper, which has now been optioned for television by See-Saw Films. ...Show more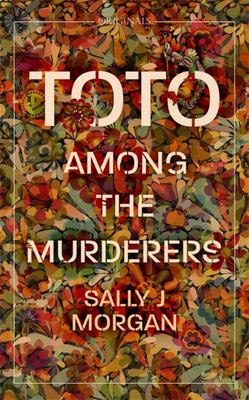 $35.00
NZD
Category: Fiction.
It is 1973 and Jude - known to her friends as Toto - has just graduated from art school and moves into a house in a run-down part of Leeds. Jude is a chaotic wild child who flirts with the wrong kind of people, drinks too much and gets stoned too often. Never happy to stay in one place for very long, he r restlessness takes her on hitchhiking jaunts up and down the country. Her best friend, Nel, is the only steady influence Jude has but Nel's life isn't as perfect as it seems. Reports of attacks on women punctuate the news and Jude takes off again, suffocated by an affair she has been having with a married woman. But what she doesn't realise is that the violence is moving ever closer to home: there is Janice across the road who lives in fear of being beaten up again by her pimp and Nel, whose perfect life is coming undone at her boyfriend's hands. At the same time infamous murderers, Fred and Rosemary West, are stalking the country, on the lookout for girls like Jude. ...Show more
$28.00
NZD
Category: Fiction
AN OBSERVER TOP TEN DEBUT 2020'Sensuous and thrillingly well written', Observer'When did you last read a novel about a young, black, gay, Jehovah Witness man from Wolverhampton who flees his community to make his way in London as a prostitute? This might be a debut, but Mendez is an exciting, accomplish ed and daring storyteller with a great ear for dialogue. Graphic Erotica Alert! Don't read this book if you like your fiction cosy and middle-of-the-road' Bernardine Evaristo, winner of the 2019 Booker Prize for Girl, Woman, Other'The kind of novel you never knew you were waiting for. An explosive work that reels from sex, to sin, to salvation all the while grappling with what it means to black, gay, British, a son, a father, a lover, even a man. A remarkable debut' Marlon James, Booker Prize winning author of Black Leopard, Red Wolf'This debut cements Mendez as a stunning new voice in fiction' CosmopolitanRainbow Milk is an intersectional coming-of-age story, following nineteen-year-old Jesse McCarthy as he grapples with his racial and sexual identities against the backdrop of a Jehovah's Witness upbringing and the legacies of the Windrush generation.In the Black Country in the 1950s, ex-boxer Norman Alonso is a determined and humble Jamaican who has moved to Britain with his wife to secure a brighter future for themselves and their children. Blighted with unexpected illness and racism, Norman and his family are resilient in the face of such hostilities, but are all too aware that they will need more than just hope to survive.At the turn of the millennium, Jesse seeks a fresh start in London - escaping from a broken immediate family, a repressive religious community and the desolate, disempowered Black Country - but finds himself at a loss for a new centre of gravity, and turns to sex work to create new notions of love, fatherhood and spirituality.Rainbow Milk is a bold exploration of race, class, sexuality, freedom and religion across generations, time and cultures. Paul Mendez is a fervent new writer with an original and urgent voice. ...Show more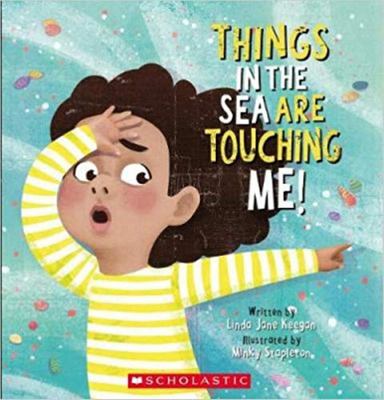 $20.00
NZD
Category: Picture Books
'Some THING in the sea is TOUCHING ME!' You'll squawk, screech, yelp... and laugh out loud at the surprises for all on this funny-sunny family day at the beach.  When a small child goes to the seaside with her Mum and Ma, she is unprepared for 'things' floating in the water. Ma explains what each one is and that it is nothing to be afraid of... then gets a big fright herself when Mum grabs her ankle! ...Show more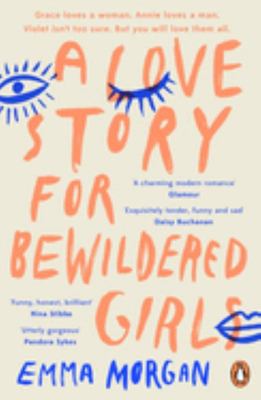 $24.00
NZD
Category: Fiction
'An utterly gorgeous novel. It will forever hold my heart in its pages' Pandora Sykes, co-host of The High-Low podcast 'Exquisitely tender, beautifully written, funny and sad' Daisy Buchanan, author of How to Be a Grown-up Grace loves a woman. Annie loves a man. Violet isn't quite sure. But you'll lov e them all... Grace has what one might call a 'full and interesting life' which is code for not married and has no kids. Her life is the envy of her straight friends, but all this time she has been waiting in secret for love to hit her so hard that she runs out of breath, like the way a wave in a rough sea bowls you over, slams you into the sand, and nearly drowns you. When Grace meets a beautiful woman at a party, she falls suddenly and desperately in love. At the same party, lawyer Annie meets the man of her dreams - the only man she's ever met whose table manners are up to her mother's standards. And across the city, Violet, who is afraid of almost everything, is making another discovery of her own: that for the first time in her life she's falling in love with a woman. A Love Story for Bewildered Girls is a moving and exquisitely funny novel about love, sex and heartbreak. 'Funny, honest, brilliant' Nina Stibbe, bestselling author of Love, Nina 'I absolutely loved this book by Emma Morgan which follows 3 women's very different love lives... I inhaled it' Emma Gannon, Sunday Times best-selling author and host of the podcast Ctrl-Alt-Delete 'Funny, touching, uplifting, thoroughly modern' Lauren Bravo, author of What Would the Spice Girls Do? 'I was transfixed by this funny and moving story of three women navigating their way through the complexities of love, life and the search for personal fulfilment' Sarah Haywood, author of The Cactus, a Richard & Judy Book Club Pick 'A charming modern romance' Glamour 'Beautifully written, Morgan's novel is a seriously impressive debut' Stylist 'Emma Morgan is an author to look out for' Julie Cohen, author of 'Louis & Louise' LONGLISTED FOR THE POLARI PRIZE 2020 ...Show more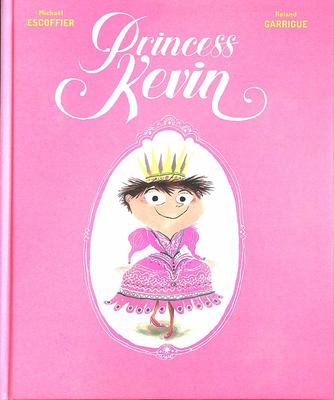 $25.00
NZD
Category: Diversity
A humorously written story of a headstrong little boy who knows exactly what he wants: to be a princess. An original story that teaches children that boys most certainly can (and do) wear pink.  A brilliant story that questions gender identity through humour, and is deeper than it seems. This is a hear twarming and funny story about imagination, diversity and persevering at expressing your fabulous self. This year, Kevin is going to the school fancy dress show as a princess. His costume is perfect but he knows that the best costumes are authentic. So he is outraged that none of the knights will partner with him and complete the look. Things don't go quite a smoothly as he planned. Next year, there is only one thing for it. He will just have to be something even more fabulous. Illustrated by award winning French illustrator, Roland Garrigue who has filled this magical book with special fluorescent pink ink!    ...Show more