$40.00
NZD
Category: Essays & Anthologies
'Pandora is my personal guru on all things relating to the zeitgeist. How lucky you are that she can now be yours too.' - Dolly Alderton Modern life is full of choices. We're told that happiness lies within and we can be whoever we want to be. But with endless possibility comes a feeling of restlessnes s; like we're somehow failing to live our best life. What does doing it right even look like? And why do so many women feel like they're getting it wrong? From that Zara dress to millennial burnout, the explosion of wellness to the rise of cancel culture, Pandora Sykes interrogates the stories we've been sold and the ones we tell ourselves. Wide-ranging, thoughtful and witty, How Do We Know We're Doing It Right? explores the anxieties and myths that consume our lives and the tools we use to muddle through. So sit back and take a breath. It's time to stop worrying about the answers ­- and start delighting in the questions. 'Like a very clever, lucid, charming friend unpacking all the messy anxieties of modern existence with tremendous intelligence and elan. Read this book. It will help your life.' - India Knight ...Show more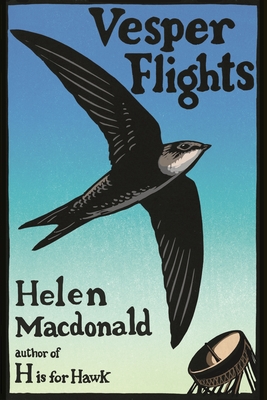 $38.00
NZD
Category: Essays & Anthologies
Animals don't exist to teach us things, but that is what they have always done, and most of what they teach us is what we think we know about ourselves. From the internationally acclaimed author of H is for Hawk comes Vesper Flights, a transcendent collection of essays about the human relationship to th e natural world. In Vesper Flights Helen Macdonald brings together a collection of her best loved pieces, along with new essays on topics and stories ranging from nostalgia and science fiction to the true account of a refugee's flight to the UK. Her pieces ranges from accounts of swan upping on the Thames to watching tens of thousands of cranes in Hungary to seeking the last golden orioles in Suffolk's poplar forests. She writes about wild boar, swifts, mushroom hunting, migraines, the strangeness of birds' nests, what we do when we watch wildlife and why. This is a book about observation, fascination, time, memory, love and loss and how we make the world around us, by one of this century's most important and insightful nature writers. ...Show more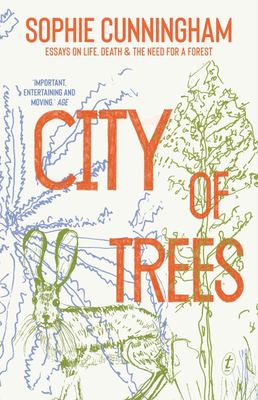 $24.00
NZD
Category: Essays & Anthologies
How do we take in the beauty of our planet while processing the losses? What trees can survive in the city? Which animals can survive in the wild? How do any of us--humans, animals, trees--find a forest we can call home? In these moving, thought-provoking essays Sophie Cunningham considers the meaning of trees and our love of them. She chronicles the deaths of both her fathers, and the survival of P-22, a mountain lion in Griffith Park, Los Angeles; contemplates the loneliness of Ranee, the first elephant in Australia; celebrates the iconic eucalyptus and explores its international status as an invasive species. City of Trees is a powerful collection of nature, travel and memoir writing set in the context of global climate change. It meanders through, circles around and sometimes faces head on the most pressing issues of the day. It never loses sight of the trees. ...Show more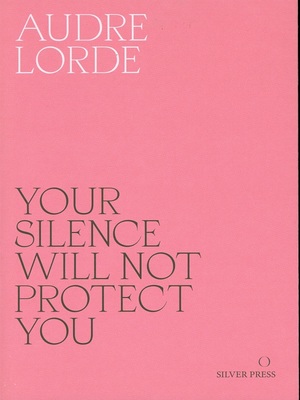 $39.00
NZD
Category: Feminism
Audre Lorde (1934-1992) described herself as 'Black, lesbian, mother, warrior, poet'. Born in New York, she had her first poem published while still at school and her last the year she died of cancer. Her extraordinary belief in the power of language - of speaking - to foster selfhood, articulate injust ice and bring about change in the world remains as transformative today as it was then, and no less urgent.  This edition brings together her essential poetry, speeches and essays, including 'The Master's Tools Will Never Dismantle the Master's House', in one volume for first time.  ...Show more
$16.00
NZD
Category: Essays & Anthologies
Deeply personal and powerfully moving, a short and timely series of essays on the experience of lockdown, by one of the most clear-sighted and essential writers of our time From the critically acclaimed author of Feel Free, Swing Time, White Teeth and many more 'There will be many books written about the year 2020: historical, analytic, political and comprehensive accounts. This is not any of those. What I've tried to do is organize some of the feelings and thoughts that events, so far, have provoked in me, in those scraps of time the year itself has allowed. These are, above all, personal essays: small by definition, short by necessity. Early on in the crisis, I picked up Marcus Aurelius and for the first time in my life read his Meditations not as an academic exercise, nor in pursuit of pleasure, but with the same attitude I bring to the instructions for a flat-pack table - I was in need of practical assistance. I am no more a Stoic now than I was when I opened that ancient book, but I did come out with two invaluable intimations. Talking to yourself can be useful. And writing means being overheard.' Crafted with the sharp intelligence, wit and style that have won Zadie Smith millions of fans, and suffused with a profound intimacy and tenderness in response to these unprecedented times, Intimations is a vital work of art, a gesture of connection and an act of love - an essential book in extraordinary times. ...Show more
$39.00
NZD
Category: Essays & Anthologies
A collection of the best of the indomitable Jenny Diski's essays, "one of the great anomalies of contemporary literature" (The New York Times Magazine), selected by London Review of Books editor Mary-Kay Wilmers. "She expanded notions about what nonfiction, as an art form, could do and could be." --New Yorker Jenny Diski was a fearless writer, for whom no subject was too difficult, even her own cancer diagnosis. Her columns in the London Review of Books--selected here by her editor and friend Mary-Kay Wilmers, on subjects as various as death, motherhood, sexual politics and the joys of solitude--have been described as "virtuoso performances," and "small masterpieces." From Highgate Cemetery to the interior of a psychiatric hospital, from Tottenham Court Road to the icebergs of Antarctica, Why Didn't You Just Do What You Were Told? is a collective interrogation of the universal experience from a very particular psyche: original, opinionated--and mordantly funny. ...Show more
$35.00
NZD
Category: Essays & Anthologies
So sad today? Many are. Melissa Broder is too. How and why did she get to be so sad? And should she stay sad? She asks herself these questions over and over here, turning them into a darkly mesmerising and strangely uplifting reading experience through coruscating honesty and a total lack of self-deceit . Sexually confused, a recovering addict, suffering from an eating disorder and marked by one very strange sex fetish: Broder's life is full of extremes. But from her days working for a Tantric nonprofit in San Francisco to caring for a severely ill husband, there's no subject that Broder is afraid to write about, and no shortage of readers who can relate. When she started an anonymous Twitter feed @SoSadToday to express her darkest feelings, her unflinching frankness and twisted humour soon gained a huge cult following. In its treatment of anxiety, depression, illness and instability; by its fearless exploration of the author's romantic relationships (romantic is an expanded term in her hands); and with its inventive imagery and deadpan humour, So Sad Today is radical. It is an unapologetic, unblinkingly intimate book which splays out a soul and a prose of unusual beauty. ...Show more
$28.00
NZD
Category: Feminism
The extraordinary #1 bestseller - a word-of-mouth literary phenomenon 'I am afraid of being the disruptive woman. And of not being disruptive enough. I am afraid. But I am doing it anyway.' In this dazzling debut, Emilie Pine speaks to the business of living as a woman in the 21st century - its extr aordinary pain and its extraordinary joy. Courageous, humane and uncompromising, she writes with radical honesty on birth and death, on the grief of infertility, on caring for her alcoholic father, on taboos around female bodies and female pain, on sexual violence and violence against the self. Devastatingly poignant and profoundly wise - and joyful against the odds - Notes to Self offers a portrait not just of its author but of a whole generation. ...Show more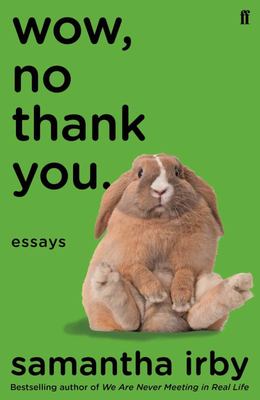 $25.00
NZD
Category: Essays & Anthologies
Staring down the barrel of her fortieth year, Samantha Irby is confronting the ways her life has changed since the days she could work a full 11 hour shift on 4 hours of sleep, change her shoes and put mascara on in the back of a moving cab and go from drinks to dinner to the club without a second thoug ht. Recently, things are more 'Girls Gone Mild.' In Wow, No Thank You Irby discusses the actual nightmare of living in a rural idyll, weighs in on body negativity (loving yourself is a full-time job with shitty benefits) and poses the essential question: Sure sex is fun but have you ever googled a popular meme? ...Show more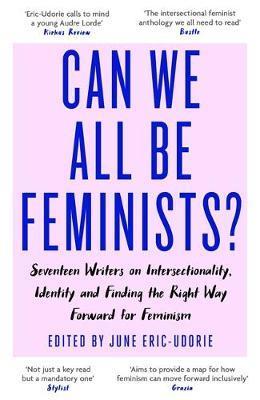 $28.00
NZD
Category: Feminism
"The intersectional feminist anthology we all need to read" (Bustle), edited by a remarkable and inspiring twenty-year-old activist who the BBC named one of 100 "inspirational and influential women" of 2016. 'Not just a key read but a mandatory one' Stylist September Top Ten Books Why is it difficult fo r so many women to fully identify with the word "feminist"? How do our personal histories and identities affect our relationship to feminism? Why is intersectionality so important? Can a feminist movement that doesn't take other identities like race, religion, or socioeconomic class into account even be considered feminism? How can we make feminism more inclusive? In Can We All Be Feminists?, seventeen established and emerging writers from diverse backgrounds wrestle with these questions, exploring what feminism means to them in the context of their other identities-from a hijab-wearing Muslim to a disability rights activist to a body-positive performance artist to a transgender journalist. Edited by the brilliant, galvanizing, and dazzlingly precocious nineteen-year-old feminist activist and writer June Eric-Udorie, this impassioned, thought-provoking collection showcases the marginalized women whose voices are so often drowned out and offers a vision for a new, comprehensive feminism that is truly for all. Including essays by: Soofiya Andry, Gabrielle Bellot, Caitlin Cruz, Nicole Dennis-Benn, Brit Bennett, Evette Dionne, Aisha Gani, Afua Hirsch, Juliet Jacques, Wei Ming Kam, Mariya Karimjee, Eishar Kaur, Emer O'Toole, Frances Ryan, Zoé Samudzi, Charlotte Shane, and Selina Thompson. 'Amid debates about the direction of the modern feminist movement, Can We All Be Feminists?, edited by June Eric-Udorie, presents new writing from 17 women on finding the right way forward, taking into account the intersections between different forms of prejudice.' Laura Bates, Guardian ...Show more
$10.00
NZD
Category: Fiction | Series: Vintage Minis Ser.
Is who we are really only skin deep? In this searing, remonstrative book, Toni Morrison unravels race through the stories of those debased and dehumanised because of it. A young black girl longing for the blue eyes of white baby dolls spirals into inferiority and confusion. A friendship falls apart ove r a disputed memory. An ex-slave is haunted by a lonely, rebukeful ghost, bent on bringing their past home. Strange and unexpected, yet always stirring, Morrison's writing on race sinks us deep into the heart and mind of our troubled humanity.Includes selections from the books Song of Solomon, The Bluest Eye, Belovedby Toni Morrison   ...Show more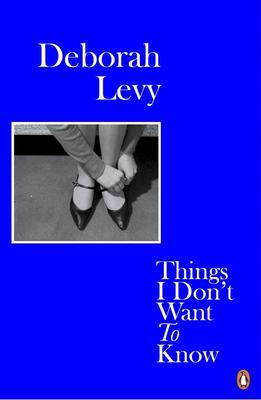 $28.00
NZD
Category: Essays & Anthologies | Series: Living Autobiography Ser.
Taking George Orwell's famous essay, 'Why I Write', as a jumping-off point, Deborah Levy offers her own indispensable reflections of the writing life. With wit, clarity and calm brilliance, she considers how the writer must stake claim to that contested territory and shape it to her need. Itis a work of dazzling insight and deep psychological succour, from one of our most vital contemporary writers. This first volume of the trilogy focuses on the writer as a young woman - the confusion and turbulence of youth, and the uncertainties of carving an identity as a writer. The second volume, The Cost of Living, speaks to the challenges of middle age as a writer and a woman - motherhood, separation, bereavement. ...Show more