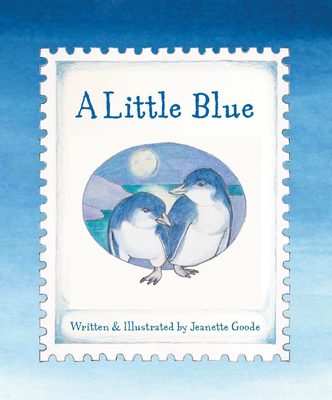 $23.00
NZD
Category: Children's Fiction
Simmy is sent to live with his father on the West Coast of the South Island. He finds himself in a quiet rural place, devoid of technology. There is no internet and no mobile phone coverage! How will he survive away from his mum, his friends and the city life he is accustomed to? It takes a while to get used to living in such a remote and isolated place. He is forced to pick up a pen and write letters home to his mum to communicate his frustration and loneliness. When he realises she is ill and cannot respond, he knows he has to be brave. It is the kororā, little blue penguins who capture his attention and change the way he sees the world. A Little Blue is a hand-illustrated picture book designed for children 8 to 12 years' old. It is particularly relevant for reluctant readers as Jeanette has drawn the pictures to tell a slightly different and deeper story.  It is a tale of love and the arresting power of nature. ...Show more
$35.00
NZD
Category: Non Fiction
What's important is our story, our whole story, including those moments when we feel a little vulnerable . . . Michelle Robinson started life sharing a bedroom with her older brother Craig, in their family's upstairs apartment in her great-aunt's house. Her parents, Fraser and Marian, poured their love and energy into their children. She would go on to become Michelle Obama, the inspirational First Lady of the United States of America. Now adapted for younger readers, with new photographs and a new introduction from Michelle Obama herself, this memoir tells a very personal, and completely inspiring, story of how, through hard work and determination, the girl from the South Side of Chicago built an extraordinary life. A tale of ups and downs, triumphs and failures, this is an incredibly honest account. It'll take you from the early years - first kiss, first school, first love - to the wonders of the White House, and the moment Mrs Obama shook hands with the Queen of England. A book to read, share, and talk about with the adults in your life, this is a call to action and compassion, and hope for change in uncertain times, and in a scary world.You'll be inspired to help others, and understand that no one is perfect. Just like Michelle Obama, you too are finding out exactly who you want to be (and, actually, so are the adults in your life). Above all, it is a book to make you think- who are you, and what do you want to become? ...Show more
$18.00
NZD
Category: Children's Fiction | Series: Awesome Friendly Kid
Scare yourself silly with Rowley Jefferson's Awesome Friendly Spooky Stories by Jeff Kinney, the #1 international bestselling author of Diary of a Wimpy Kid! Grab a flashlight, crawl under the covers, and dive into the twisted, unexpectedly hilarious world of Rowley Jefferson's imagination. You'll meet zombies, vampires, ghosts, and much more in these comically terrifying tales. Rowley's spooky stories might leave you laughing, but beware-you could end up sleeping with the lights on! And don't miss Rowley Jefferson's first two awesome friendly books, the instant #1 bestsellers Diary of an Awesome Friendly Kid- Rowley Jefferson's Journal and Rowley Jefferson's Awesome Friendly Adventure! ...Show more
$30.00
NZD
Category: Picture Books
Look up! From the Caldecott Medal-winning creator of the Hat trilogy comes a new deadpan gem. Turtle really likes standing in his favourite spot. He likes it so much that he asks his friend Armadillo to come over and stand in it, too. But now that Armadillo is standing in that spot, he has a bad feelin g about it... A hilarious meditation on the workings of friendship, fate, shared futuristic visions, and that funny feeling you get that there's something off somewhere, but you just can't put your finger on it. Merging broad visual suspense with wry wit and existential silliness, celebrated picture-book creator Jon Klassen gives us a wholly original comedy for the ages.   ...Show more
$20.00
NZD
Category: Children's Fiction | Series: Nevermoor
A breathtaking, enchanting new series by debut author Jessica Townsend, about a cursed girl who escapes death and finds herself in a magical world-but is then tested beyond her wildest imagination. Having been born on Eventide, the unluckiest day for any child to be born, she is blamed for all local mi sfortunes, from hailstorms to heart attacks - and, worst of all, the curse means that Morrigan is doomed to die at midnight on her eleventh birthday. But as Morrigan awaits her fate, a strange and remarkable man named Jupiter North appears. Chased by black-smoke hounds and shadowy hunters on horseback, he whisks her away into the safety of a secret, magical city called Nevermoor. It's then that Morrigan discovers Jupiter has chosen her to contend for a place in the city's most prestigious organization: the Wundrous Society. In order to join, she must compete in four difficult and dangerous trials against hundreds of other children, each boasting an extraordinary talent that sets them apart - an extraordinary talent that Morrigan insists she does not have. To stay in the safety of Nevermoor for good, Morrigan will need to find a way to pass the tests-or she'll have to leave the city to confront her deadly fate. Perfect for fans of the Harry Potter series and Neil Gaiman, this fast-paced plot and imaginative world has a fresh new take on magic that will appeal to a new generation of readers. ...Show more
$20.00
NZD
Category: Children's Fiction | Series: Morrigan Crow
Morrigan Crow and her friends have survived their first year as proud scholars of the elite Wundrous Society, helped bring down the nefarious Ghastly Market, and proven themselves loyal to Unit 919. Now Morrigan faces a new, exciting challenge: to master the mysterious Wretched Arts of the Accomplished Wundersmith, and control the power that threatens to consume her. Meanwhile, a strange and frightening illness has taken hold of Nevermoor, turning infected Wunimals into mindless, vicious Unnimals on the hunt. As victims of the Hollowpox multiply, panic spreads. There are whispers - growing louder every day - that this catastrophe can only be the work of the Wundersmith, Ezra Squall. But inside the walls of Wunsoc, everyone knows there is a new Wundersmith - one who's much closer to home. With Nevermoor in a state of fear and the truth about Morrigan threatening to get out, the city she loves becomes the most perilous place in the world. Morrigan must try to find a cure for the Hollowpox, but it will put her - and everyone in Nevermoor - in more danger than she could have imagined. ...Show more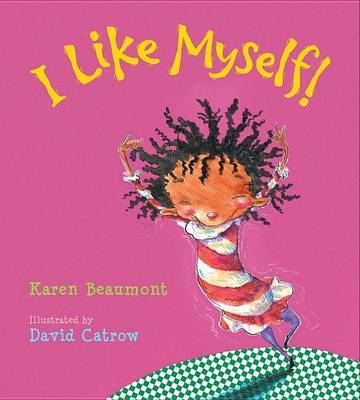 $25.00
NZD
Category: Self-Esteem & Fitting In
High on energy and imagination, this ode to self-esteem encourages kids to appreciate everything about themselves inside and out. Messy hair? Beaver breath? So what! Here's a little girl who knows what really matters. At once silly and serious, Karen Beaumont's joyous rhyming text and David Catrow's wil d illustrations unite in a book that is sassy, soulful. . .and straight from the heart. The sturdy board book is just right for little hands." ...Show more
$20.00
NZD
Category: Children's Fiction | Series: Nevermoor
Morrigan Crow's adventures in the magical world of Nevermoor continue . . . The most anticipated sequel of the year - a treat for all fans of magic and 'wunder'. A stunningly designed package - with silver foil, hidden artwork under the jacket and beautifully designed interiors - a perfect gift for all young readers. 'An extraordinary story full of magics great and small' Kiran Millwood Hargrave, author of THE GIRL OF INK AND STARS Imagination, discovery and friendship await Morrigan Crow when she escapes her deadly curse and joins the Wundrous Society. It promises her protection and belonging for life - but then Morrigan doesn't receive the welcome she hoped for... Morrigan is a much-feared Wundersmith. So, instead of the Society helping Morrigan to embrace her power, she is only taught that all Wundersmiths are evil and she must suppress her mysterious ability at all costs. To make things worse, Nevermoor is quickly turning from a place of safety into one of danger. Society members are going missing, someone is blackmailing Morrigan's new friends, turning them against her. And Ezra Squall, the evillest man who ever lived, is determined to lure Morrigan from the Society by promising to reveal the true nature of the Wunder that calls to her, which is becoming ever harder to resist... Has Morrigan's dream of escaping her cursed life ended before it truly began? Perfect for fans of the Harry Potter series and His Dark Materials, this series takes readers into an extraordinary world, setting hope and imagination alive. NEVERMOOR - WINNER OF THE WATERSTONES CHILDREN'S BOOK PRIZE 2018 YOUNGER FICTION CATEGORY. ...Show more
$17.00
NZD
Category: Picture Books
"She's nice, my mum . . . My mum's a fantastic cook,and a brilliant juggler. She's a great painter,and the strongest woman in the world! She's really nice, my mum. A warm, funny tribute to Mum (and to mums everywhere) by the brilliant author/illustrator Anthony Browne."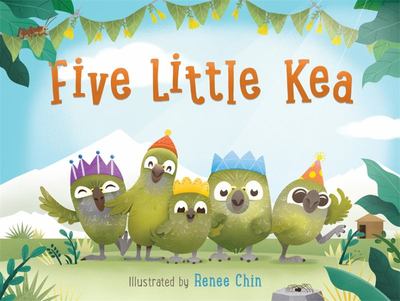 $20.00
NZD
Category: Picture Books
Five little kea exploring in the shed,one fell over and bumped their head.The cheekiest birds in the world are getting up to mischief in Ranger Tui's shed. But what are they planning?Based on the nursery rhyme Five Little Monkeys, Five Little Kea is a fun counting book that showcases the beauty of New Z ealand's flora and fauna. ...Show more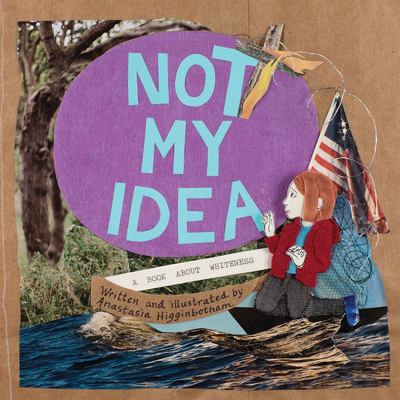 Not My Idea
by Anastasia Higginbotham (Illustrator)
$40.00
NZD
Category: Diversity | Series: Ordinary Terrible Things Ser.
Not My Idea: A Book About Whiteness is a a picture book that invites white children and parents to become curious about racism, accept that it's real, and cultivate justice. "Quite frankly, the first book I've seen that provides an honest explanation for kids about the state of race in America today." - -Elizabeth Bird, librarian   NAMED ONE OF SCHOOL LIBRARY JOURNAL'S BEST BOOKS OF 2018 "A much-needed title that provides a strong foundation for critical discussions of white people and racism, particularly for young audiences. Recommended for all collections." --SCHOOL LIBRARY JOURNAL (*Starred Review)   "A necessary children's book about whiteness, white supremacy, and resistance... Important, accessible, needed."--KIRKUS REVIEWS   "A timely story that addresses racism, civic responsibility, and the concept of whiteness." --FOREWORD REVIEWS   "For white folks who aren't sure how to talk to their kids about race, this book is the perfect beginning."--O MAGAZINE   "I am in love with Not My Idea, and with Higginbotham's direct, radical, compassionate approach to talking about whiteness, racism, and the need to tell painful but important truths." --KATE SCHATZ, NYT-bestselling author of Rad American Women A-Z, Rad Women Worldwide, and Rad Girls Can   "Anastasia Higginbotham is a children's book author and illustrator, not an athlete, but to teach kids to stand up against racism, she's taking a knee next to Colin Kaepernick."--FORUM   "Higginbotham is silently asking her readers to be more aware of everything around them...she is able to take control of the narrative and answer questions that expand on what little the child can gleam from adults."--MEL SCHUIT, blogger at Let's Talk Picture Books   "Anastasia's books are works of love and urgency...She's doing the work that few have tried."--GREG O'LOUGHLIN, founder of The Educators' Cooperative   MORE ABOUT the critically-acclaimed Ordinary Terrible Things series by Anastasia Higginbotham:   "It's that exact mix of true-to-life humor and unflinching honesty that makes Higginbotham's book work so well..."--PUBLISHERS WEEKLY (*Starred Review)   "A beautiful assemblage of a book -- as if Romare Bearden himself rose from the dead and created a sequel to Alexander and the Terrible, Horrible, No Good, Very Bad Day."--COURTNEY E. MARTIN, columnist for On Being   ...Show more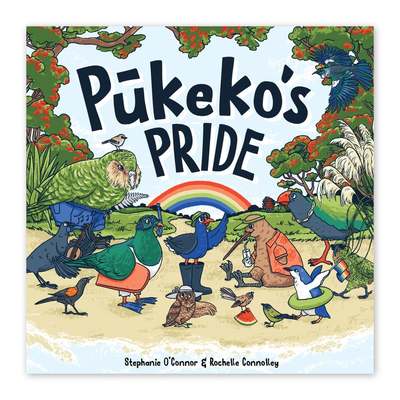 $20.00
NZD
Category: Picture Books
So many birds and so little time! Come along with PJ the Pūkeko to find out what makes our local birds so proud to be different. With something to find on each page and something new to learn at every turn, get stuck into this Kiwiana filled adventure now! 14 Birds featured in this book: Pūkeko, Kiwi, T ūī, Kea, Pīwakawaka (Fantail), Ruru (Morepork), Kororā (Little Penguin), Riroriro (Grey Warbler), Korimako (Bellbird), Kererū (NZ Pigeon), Kākāpō, Tīeke (Saddleback), & Kōkako Kiwi made illustrated picture book for 2-7 year olds 20¢ from each purchase is donated to Tiritiri Matangi Sanctuary ...Show more