SORRY SOLD OUT
2020 LADIES' LITERA-TEA
An afternoon of women's words, wit & wisdom
Sunday 1 November 2020, 1pm–5.30pm
(Alternative date 6 December - if Covid levels change)
$65 (includes afternoon tea)

at Raye Freedman Arts Centre, Epsom Girls Grammar School
Corner of Gillies Ave & Silver Road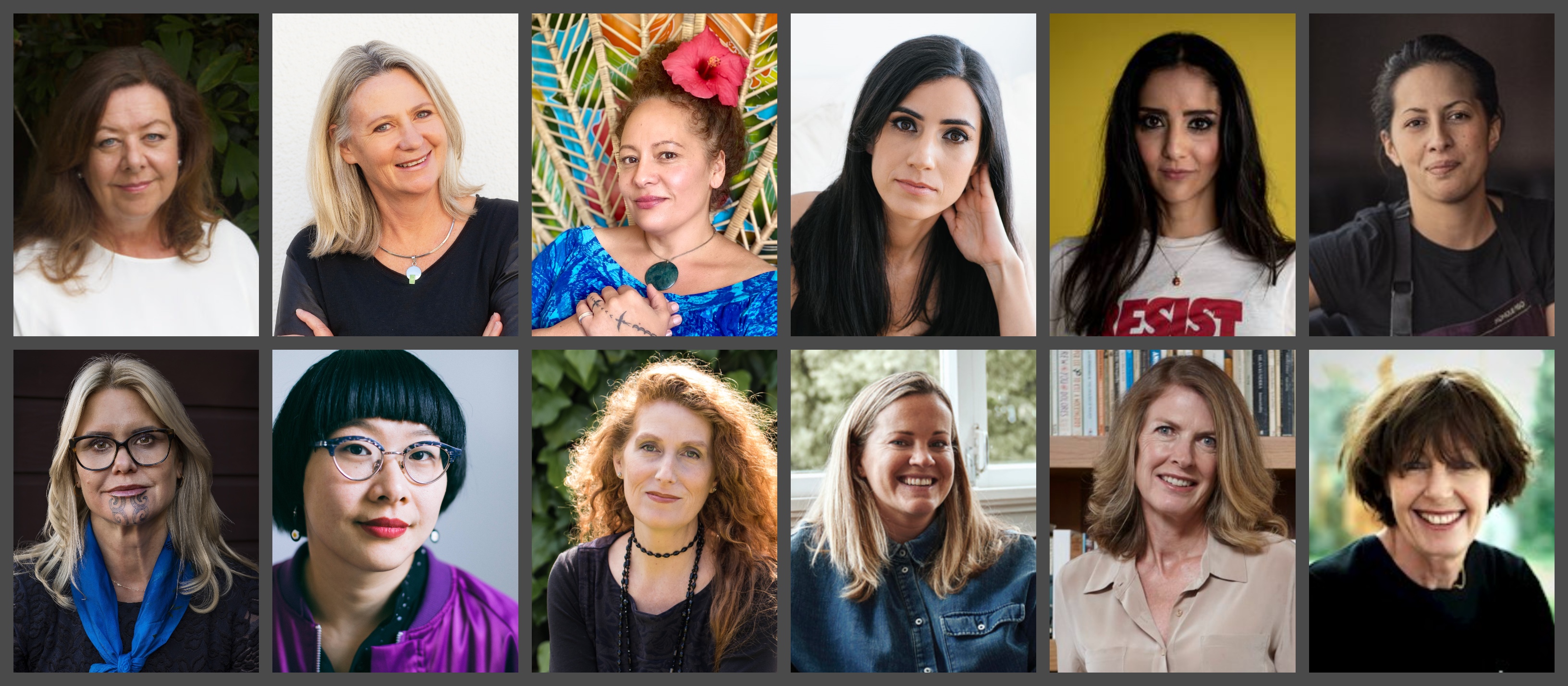 1pm Olivia Hayfield (Sue Copsey) – Wife After Wife Very clever & enormous fun, this satire on wealth, power, privilege, & glamour, examines the life & loves of a modern-day 'Henry VIII' – divorced, murdered, died, divorced, murdered, survived! Wickedly entertaining!
1.20pm Philippa Swan – The Night of All Souls A beguiling & unusual concept – acclaimed author Edith Wharton holds a 'salon' in the afterlife, the empty chairs gradually filling with key figures from her life. What might be revealed? An imaginative & engaging novel.
1.40pm Karlo Mila – Goddess Muscle This brilliant new poetry collection, both personal & political, from an award-winning Pasifika poet, explores issues of racism, poverty, violence & climate change, as well as relationships, identity & community, in a bold & honest voice.
2pm Amy McDaid – Fake Baby Three delightfully oddball characters deal with trauma, mental health & fear of failure, while attempting to do their best. This tender, darkly funny novel is an amazing debut from a health professional who works in Auckland's Neonatal Intensive Care Unit.
2.20pm Golriz Ghahraman – Know Your Place A child refugee from Iran, Golriz has gone on to become a human rights lawyer, working for the UN, & a respected member of the NZ Parliament. A passionate & unflinching story that is inspiring.
2.40pm Monique Fiso – Hiakai: Modern Maori Cuisine Internationally renowned, Monique's Wellington restaurant is booked out months in advance. This gorgeous book provides history, tikanga, Monique's personal journey, foraging advice & breathtaking recipes.
3pm Afternoon Tea & Book Signing – with lamingtons, melting moments, savouries & more!
3.50pm Hinemoa Elder – Aroha: Maori wisdom for a contented life lived in harmony with our planet Discover traditional Maori philosophy & values through 52 whakatauki, simple, powerful life lessons, one for every week, retold by this respected Maori psychiatrist.
4.10pm Rose Lu – All Who Live on Islands An intimate & lively series of essays that explore family, friendship, cultural & linguistic diversity, & what it means to live in 20Th century Aotearoa – from a software developer with a degree in mechatronics engineering.
4.30pm Catherine Chidgey – Remote Sympathy The new novel from this award-winning author explores wilful obliviousness. In her luxurious new home in Buchenwald, can Frau Hahn remain naïve about what is going on around her? Do we even now continue to 'look the other way'?
4.50pm Lil O'Brien – Not That I'd Kiss a Girl This lively & refreshing memoir tells Lil's heartbreaking but very funny story of 'coming out' & being 'thrown out' by her disapproving parents. A gutsy story of finding out who you are & what you believe in.
5.10pm Debra Millar & Jane Ussher – Homesteads: The Story of NZ's Grand Country Houses This beautiful book, illuminated by Jane Ussher's evocative photographs, is a stunning record of NZ's gracious homes & gardens, many of them rural & iconic, all still lived in today, some open to the public,
5.30pm Book signing in the foyer
Warm thanks to: Victoria University Press, Penguin Random House NZ, Allen & Unwin, Harper Collins, Hachette NZ, Huia Publishers, Point Publishing