Her Way
by Jacqui Thomas
$40.00
NZD
Category: Work/Career/Management
Her Way is a collection of authentic stories of New Zealand female business founders succeeding in business here and internationally, doing so on their own terms, and with heart. Includes women from Auckland, Wellington, Christchuch, Nelson, Hawkes Bay, Havelock North and more. The personal stories thes e women share are real and inspiring - sharing the ups and downs, the trials and challenges, but also showcasing the successes achieved through a more inherently female style of doing business. The traditionally classified feminine personality traits such as caring, nurturing, kindness, sharing, helping others, collaborating, creating win-win deals, being mindful of our effect on others and on the environment, balancing family and business, and more, can be harnessed to create a better way of doing business. More and more businesses are enjoying significant commercial success through these values (both female and male led). Women featured include: -Lisa King, Eat my Lunch - Brianne West, Ethique -Anna Guenther, Pledge Me -Sue de Bievre, Beany -Jan Hellreigel, Musician, Songbroker, Airplane Music Services ...Show more
$35.00
NZD
Category: Work/Career/Management
Millions of words have been spent in our quest to explain men's seemingly never-ending dominance in boardrooms, in parliaments, in the bureaucracy and in almost every workplace. So why is gender inequality still such a pressing issue? Wage inequality between men and women seems one of the intractables o f our age. Women are told they need to back themselves more, stop marginalising themselves, negotiate better, speak up, support each other, strike a balance between work and home. This searing book argues that insisting that women fix themselves won't fix the system, the system built by men. Catherine Fox does more than identify and analyze the nature of the problem. Her book is an important tool for male leaders who say they want to make a difference. She throws down the gauntlet, showing how business, defence, public service and community leaders might do it, rather than just talk about it. She shows that not only will this be better for women but for productivity as well, not to mention men and women's health and happiness at home and at work. ...Show more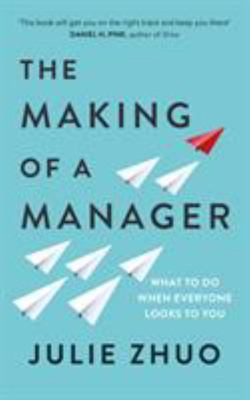 $40.00
NZD
Category: Work/Career/Management
No idea what you're doing? No problem. Good managers are made, not born. Facebook VP Julie Zhuo remembers the moment when she was asked to lead a team. She felt like she'd won the golden ticket, until reality came crashing in. She was just 25 and had barely any experience being managed, let alone managi ng others. Her co-workers became her employees overnight, and she faced a series of anxiety-inducing firsts, including agonising over whether to hire an interviewee; seeking the respect of reports who were cleverer than her; and having to fire someone she liked. Like most first-time managers, she wasn?t given any formal training, and had no resources to turn to for help. It took her years to find her way, but now she?s offering you the short-cut to success.This is the book she wishes she had on day one. Here, she offers practical, accessible advice like - Don't hide thorny problems from your own manager; you're better off seeking help quickly and honestly. Before you fire someone for failure to collaborate, figure out if the problem is temperamental or just a lack of training or coaching. Don't offer critical feedback in a 'compliment sandwich? - there's a better way!If you're looking to be promoted or in your first decade of management, this is your go-to-guide. ...Show more
Thrive
by Arianna Huffington
$28.00
NZD
Category: Work/Career/Management
In Thrive, Arianna Huffington, the co-founder and editor-in-chief of the Huffington Post and one of the most influential women in the world, has written a passionate call to arms, looking to redefine what it means to be successful in today's world. She likens our drive for money and power to two legs of a three-legged stool. It may hold us up temporarily, but sooner or later we're going to topple over. We need a third leg - a Third Metric for defining success - in order to live a healthy, productive, and meaningful life. In this deeply personal book, Arianna talks candidly about her own challenges with managing time and prioritising the demands of a career and two daughters. Drawing on the latest groundbreaking research and scientific findings in the fields of psychology, sports, sleep and physiology that show the profound and transformative effects of meditation, mindfulness, unplugging and giving, Arianna shows us the way to a revolution in our culture, our thinking, our workplaces, and our lives. ...Show more
$38.00
NZD
Category: Enrichment
In her #1 NYT bestsellers, Brene Brown taught us what it means to dare greatly, rise strong and brave the wilderness. Now, based on new research conducted with leaders, change makers and culture shifters, she's showing us how to put those ideas into practice so we can step up and lead. Leadership is no t about titles, status and power over people. Leaders are people who hold themselves accountable for recognising the potential in people and ideas, and developing that potential. This is a book for everyone who is ready to choose courage over comfort, make a difference and lead. When we dare to lead, we don't pretend to have the right answers; we stay curious and ask the right questions. We don't see power as finite and hoard it; we know that power becomes infinite when we share it and work to align authority and accountability. We don't avoid difficult conversations and situations; we lean into the vulnerability that's necessary to do good work. But daring leadership in a culture that's defined by scarcity, fear and uncertainty requires building courage skills, which are uniquely human. The irony is that we're choosing not to invest in developing the hearts and minds of leaders at the same time we're scrambling to figure out what we have to offer that machines can't do better and faster. What can we do better? Empathy, connection and courage to start. Brene Brown spent the past two decades researching the emotions that give meaning to our lives. Over the past seven years, she found that leaders in organisations ranging from small entrepreneurial start-ups and family-owned businesses to non-profits, civic organisations and Fortune 50 companies, are asking the same questions- How do you cultivate braver, more daring leaders? And, how do you embed the value of courage in your culture? Dare to Lead answers these questions and gives us actionable strategies and real examples from her new research-based, courage-building programme. Brene writes, 'One of the most important findings of my career is that courage can be taught, developed and measured. Courage is a collection of four skill sets supported by twenty-eight behaviours. All it requires is a commitment to doing bold work, having tough conversations and showing up with our whole hearts. Easy? No. Choosing courage over comfort is not easy. Worth it? Always. We want to be brave with our lives and work. It's why we're here. ...Show more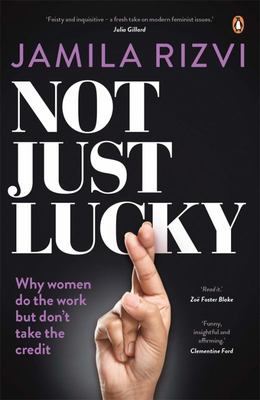 $28.00
NZD
Category: Work/Career/Management
'Feisty and inquisitive - a fresh take on modern feminist issues.? Julia GillardAustralian women are suffering from a crisis of confidence about work. Accustomed to being overlooked and undervalued, even when women do get to the top, they explain their success away as 'luck?. But it?s not.Not Just Lucky exposes the structural and cultural disadvantages that rob women of their confidence - often without them even realising it. Drawing on case studies, detailed research and her own experience in politics and media, Jamila Rizvi is the warm, witty and wise friend you?ve been waiting for. She?ll give you everything you need to start fighting for your own success and for a more inclusive, equal workplace for all. (She?ll also bring the red wine.)This unashamedly feminist career manifesto is for women who worry they?ll look greedy if they ask for more money. It?s for women who dream big but dread the tough conversations. It?s for women who get nervous, stressed and worried, and seem to overthink just about everything.It will help you realise that you?re not just lucky. You?re brilliant.'Gentle, intelligent, meaningful and uncomfortably true career advice, and a huge high-five to sisterhood. Read it.? Zoe Foster Blake'Funny, insightful and affirming, this book will have you fist pumping the air.? Clementine Ford ...Show more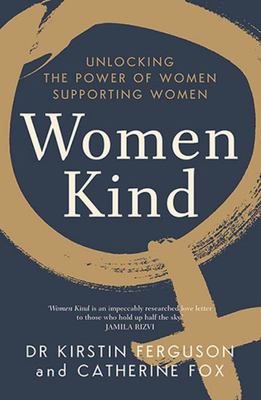 Women Kind
by Kirstin Ferguson; Catherine Fox
$33.00
NZD
Category: Feminism
Beyond Lean In and The Wife Drought, Women Kind points to all the tangible good that comes from women supporting each other.
$34.00
NZD
Category: New Zealand
Take Your Space: the 2020 How-to book for all women, by Jo Cribb and Rachel Petero. Take your pick of how-to from real life experiences, there is something for everyone. Topics include: How to negotiate; finding your worth and your tribe; taking your physical space; owning your confidence; practising sa ying no; standing up to discrimination; know your rights; self-care and making space for other women along the way. Women still trail behind in the world of commerce and it is time this changed. Fourteen successful women were asked to share what they have learned as a helping hand to others. In Take Your Space we read of their failures and success, the lessons learned and the check list of action to take to be the best you can be. ...Show more
$17.00
NZD
Category: Work/Career/Management | Series: Introducing...
Maximise your happiness in the workplace.Stop negative thinking and tackle your problems at work using Cognitive Behavioural Therapy (CBT).Learn to control anger and frustration, reduce workplace anxiety and take control of your work-life balance by introducing CBT's insights into your working day.Full of case studies, exercises and practical tips, CBT for Work: A Practical Guide will help you to replace feelings of inadequacy and a lack of self-motivation with new ways of thinking that will help you to work better with others, and make you happier and more effective in the workplace. ...Show more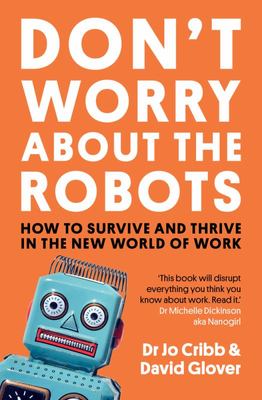 $33.00
NZD
Category: Work/Career/Management
Automation and digitisation are changing the world of work, and threatening many professional roles. How likely is this to disrupt our lives, how can we protect ourselves and how can we learn to make the most of the coming changes?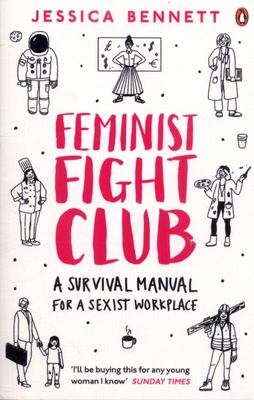 $28.00
NZD
Category: Work/Career/Management
'Engaging, hilarious and practical - I will proudly proclaim myself a card-carrying member of the FFC' - Sheryl Sandberg, COO of Facebook and bestselling author of Lean In This is a call to arms. Are you aged zero to infinity? Finished with the sexist status quo? Ready to kick ass and take names? Welco me to the Feminist Fight Club. You have lifetime membership. Feminist Fight Club provides an arsenal of weapons for surviving in an unequal world. You will learn how to fight micro-aggressions, correct unconscious bias, deal with male colleagues who can't stop 'manterrupting' or 'bro-propriating' your ideas - and how to lean in without falling the f*ck over. Every woman needs this book - and they needed it yesterday. This is not a drill. ...Show more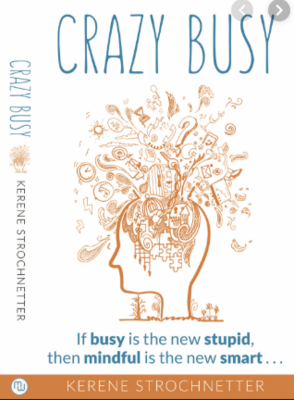 $40.00
NZD
Category: Work/Career/Management
Are you so focused on checking off your to-do list and getting stuff done, that you're overlooking what's important? Is rushing, multitasking and compulsively checking your phone beginning to take a toll on your life and relationships? Stopping to meditate is hard, especially for busy people. It goes a gainst everything your mind wants you to do. But even the busiest person can build mindfulness into their routine. If you want to reduce stress, unleash your potential and access the better version of you. . . this book will show you how. The book includes a free downloadable workbook and access to the Mindful at Work app which houses all audio. ...Show more