$38.00
NZD
Category: NZ Biographies
Brave, explosive, and thought-provoking, this is a powerful memoir. 'It's material, make a story out of it,' was the mantra Charlotte Grimshaw grew up with in her literary family. But when her life suddenly turned upside-down, she needed to re-examine the reality of that material. The more she delved i nto her memories, the more the real characters in her life seemed to object. So what was the truth of 'a whole life lived in fiction'? This is a vivid account of a New Zealand upbringing, where rebellion was encouraged, where trouble and tragedy lay ahead. It looks beyond the public face to the 'messy reality of family life - and much more'. ...Show more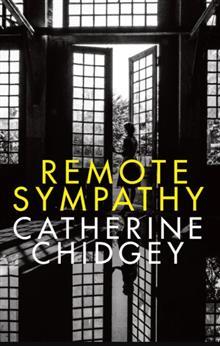 $35.00
NZD
Category: NZ Fiction
Moving away from Munich isn't nearly as wrenching an experience for Frau Greta Hahn as she had feared. Their new home is even lovelier than the one they left behind, and best of all - right on their doorstep - are some of the finest craftsmen from all over Europe, prepared to make for her and the other officers' wives living in this small community anything they could possibly desire: new curtains from the finest silks, furniture designed to the most exacting specifications, execute a fresco or a mural even. The looming presence of the nearby prison camp - lying just beyond a patch of forest - is the only blot to mar what is otherwise an idyllic life in Buchenwald. Frau Hahn's husband, SS Sturmbannfuhrer Dietrich Hahn, has taken up a powerful new position as camp administrator. The job is all consuming as he wrestles with corruption that is rife at every level, inadequate supplies, and a sewerage system under ever-growing strain as the prison population continues to rise. Frau Hahn's obliviousness is challenged when she is forced into an unlikely alliance with one of Buchenwald's prisoners, Dr Lenard Weber. A decade earlier he invented a machine - the Sympathetic Vitaliser - that at the time he believed could cure cancer. Does the machine work? Whether it does or not, it might yet save a life. ...Show more
$23.00
NZD
Category: Fiction.
A NEW YORK TIMES BESTSELLER LONGLISTED FOR THE BOOKER PRIZESHORTLISTED FOR THE PRIX FEMINA AND THE PRIX MEDICIS. WINNER OF THE PRIX DU MEILLEUR LIVRES ETRANGER. CHOSEN AS A BOOK OF 2020 BY THE SUNDAY TIMES, OBSERVER, GUARDIAN, i PAPER, FINANCIAL TIMES, NEW STATESMAN, SCOTSMAN, IRISH TIMES, BBC.COM, WATE RSTONES.COM.  'A wondrous book. It left me hopeful; this is its gift' - Elizabeth Strout.  'An empathy engine ... It is, itself, an agent of change' - New York Times Book Review.  'A quite extraordinary novel'- Kamila Shamsie. How do we continue living once we have lost our reason to live? Rami and Bassam live in the city of Jerusalem - but exist worlds apart, divided by an age-old conflict. And yet they have one thing in common. Both are fathers; both are fathers of daughters - and both daughters are now lost. When Rami and Bassam meet, and tell one another the story of their grief, the most unexpected thing of all happens: they become best of friends. And their stories become one story, a story with the power to heal - and the power to change the world. 'The book goes anywhere and everywhere. It is a delirious and thrilling improvisation, a jazz solo spun out of that meeting ... A spectacular structure of stories about everything' - Bryan Appleyard, Sunday Times ...Show more
$35.00
NZD
Category: Fiction.
A riotous novel about sex and money set in the electric world of Soho, featuring a group of sex workers, a billionaire Russian oligarch, a nearly over-the-hill actor, junkie vagabonds, a once far-right extremist and a very glamorous borzoi Pungent, steamy, insatiable Soho; the only part of London tha t truly never sleeps. Tourists dawdling, chancers skulking, addicts shuffling, sex workers strutting, punters prowling, businessmen striding, the homeless and the lost. Down Wardour Street, ducking onto Dean Street, sweeping into L'Escargot, darting down quiet back alleyways, skirting dumpsters and drunks, emerging on to raucous main roads, fizzing with energy and riotous with life. On a corner, sits a large townhouse, the same as all its neighbours. But this building hosts a teeming throng of rich and poor, full from the basement right up to the roof terrace. Precious and Tabitha call the top floors their home but it's under threat; its billionaire-owner Agatha wants to kick the women out to build expensive restaurants and luxury flats. Men like Robert, who visit the brothel, will have to go elsewhere. Those like Cheryl, who sleep in the basement, will have to find somewhere else to hide after dark. But the women won't go quietly. Soho is their turf and they are ready for a fight. ...Show more
$25.00
NZD
Category: Fiction.
SHORTLISTED FOR THE WOMEN'S PRIZE FOR FICTION 2020 'A thrilling, necessary, and unforgettable portrait of what it means to be an immigrant' Patricia Engel 'Dominicana is beautiful, engaging, and cuts right to the heart of what it is to be a dutiful young female from a poor country who is bright in every sense of the word, full of love and hope' Mary Gaitskill 'An intimate portrait of the transactional nature of marriage and the economics of both womanhood and citizenship' New York Times Book Review Fifteen-year-old Ana Canción never dreamed of moving to America, the way the girls she grew up with in the Dominican countryside did. But when Juan Ruiz proposes and promises to take her to New York City, she must say yes. It doesn't matter that he is twice her age, that there is no love between them. Their marriage is an opportunity for her entire close-knit family to eventually immigrate. So on New Year's Day, 1965, Ana leaves behind everything she knows and becomes Ana Ruiz, a wife confined to a cold six-floor walk-up in Washington Heights. Lonely and miserable, Ana hatches a reckless plan to escape. But at the bus terminal, she is stopped by César, Juan's free-spirited younger brother, who convinces her to stay. As the Dominican Republic slides into political turmoil, Juan returns to protect his family's assets, leaving César to take care of Ana. Suddenly, Ana is free to take English lessons at a local church, lie on the beach at Coney Island, dance with César at the Audubon Ballroom, and imagine the possibility of a different kind of life in America. When Juan returns, Ana must decide once again between her heart and her duty to her family. In bright, musical prose that reflects the energy of New York City, Dominicana is a vital portrait of the immigrant experience and the timeless coming-of-age story of a young woman finding her voice in the world. ...Show more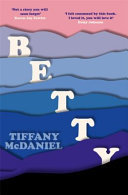 Betty
by Tiffany McDaniel
$38.00
NZD
Category: Fiction.
A stunning, lyrical novel set in the rolling foothills of the Appalachians in which a young girl discovers stark truths that will haunt her for the rest of her life. A girl comes of age against the knife.' So begins the story of Betty Carpenter. Born in a bathtub in 1954 to a Cherokee father and white m other, Betty is the sixth of eight siblings. The world they inhabit is one of poverty and violence - both from outside the family and also, devastatingly, from within. When her family's darkest secrets are brought to light, Betty has no choice but to reckon with the brutal history hiding in the hills, as well as the heart-wrenching cruelties and incredible characters she encounters in her rural town of Breathed, Ohio. Despite the hardship she faces, Betty is resilient. Her curiosity about the natural world, her fierce love for her sisters and her father's brilliant stories are kindling for the fire of her own imagination, and in the face of all she bears witness to, Betty discovers an escape: she begins to write. A heartbreaking yet magical story, BETTY is a punch-in-the-gut of a novel - full of the crushing cruelty of human nature and the redemptive power of words. ...Show more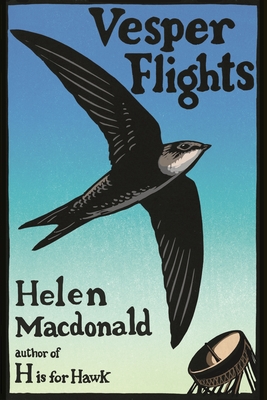 $38.00
NZD
Category: Essays & Anthologies
Animals don't exist to teach us things, but that is what they have always done, and most of what they teach us is what we think we know about ourselves. From the internationally acclaimed author of H is for Hawk comes Vesper Flights, a transcendent collection of essays about the human relationship to th e natural world. In Vesper Flights Helen Macdonald brings together a collection of her best loved pieces, along with new essays on topics and stories ranging from nostalgia and science fiction to the true account of a refugee's flight to the UK. Her pieces ranges from accounts of swan upping on the Thames to watching tens of thousands of cranes in Hungary to seeking the last golden orioles in Suffolk's poplar forests. She writes about wild boar, swifts, mushroom hunting, migraines, the strangeness of birds' nests, what we do when we watch wildlife and why. This is a book about observation, fascination, time, memory, love and loss and how we make the world around us, by one of this century's most important and insightful nature writers. ...Show more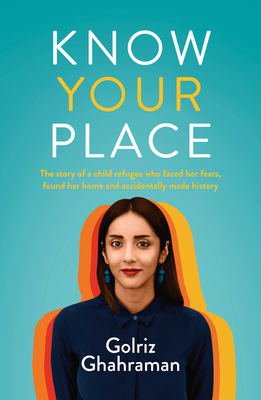 $40.00
NZD
Category: NZ Biographies
The story of a child refugee who faced her fears, found her home and accidentally made history When she was just nine, Golriz Ghahraman and her parents were forced to flee their home in Iran. After a terrifying and uncertain journey, they landed in Auckland where they were able to seek asylum and - ult imately - create a new life. In this open and intimate account, Ghahraman talks about making a home in Aotearoa New Zealand, her work as a human rights lawyer, her United Nations missions, and how she became the first refugee to be elected to the New Zealand Parliament. Passionate and unflinching, Know Your Place is a story about breaking barriers, and the daily challenges of prejudice that shape the lives of women and minorities. At its heart, it's about overcoming fear, about family, and about finding a place to belong. ...Show more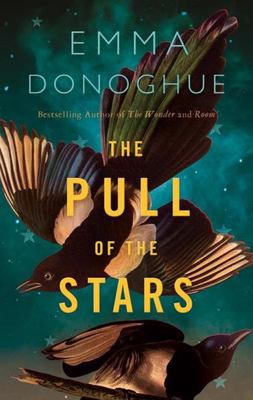 $35.00
NZD
Category: Fiction.
From the international bestselling author of Room. In an Ireland doubly ravaged by war and disease, Nurse Julia Power works at an understaffed hospital in the city centre, where expectant mothers who have come down with an unfamiliar Flu are quarantined together. Into Julia's regimented world step two o utsiders: Doctor Kathleen Lynn, on the run from the police, and a young volunteer helper, Bridie Sweeney. In the darkness and intensity of this tiny ward, over three days, these women change each other's lives in unexpected ways. They lose patients to this baffling pandemic, but they also shepherd new life into a fearful world. With tireless tenderness and humanity, carers and mothers alike somehow do their impossible work.       ...Show more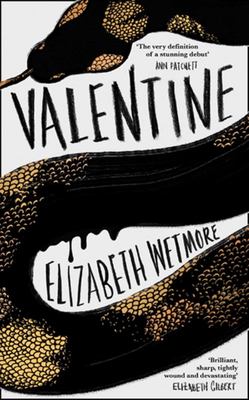 Valentine
by Elizabeth Wetmore
$33.00
NZD
Category: Fiction.
With the haunting emotional power of Elizabeth Strout and Barbara Kingsolver, and the atmospheric suspense of The Girls: a compulsive debut novel about that explores the aftershock of a brutal crime on the women of a small Texas oil town. Mercy is hard in a place like this . . . It's February 1976, an d Odessa, Texas, stands on the cusp of the next great oil boom. While the town's men embrace the coming prosperity, its women intimately know and fear the violence that always seems to follow. In the early hours of the morning after Valentine's Day, fourteen-year-old Gloria Ramírez appears on the front porch of Mary Rose Whitehead's ranch house, broken and barely alive. The teenager has been viciously attacked in a nearby oil field - an act of brutality that is tried in the churches and barrooms of Odessa before it can reach a court of law. Corinne Shepard spent years pushing against the limits of her town as they closed in on the girls in her classroom. Now, world-weary and unmoored by the loss of her husband, she has had enough of trying to save people. But her young neighbour, Debra-Ann - wild, motherless and lonely - has other ideas. When justice for Glory is evasive and one of the town's women decides to take matters into her own hands, the stage is set for a showdown with potentially devastating consequences. Narrated by a cast of indelible characters who burrow deep in the reader's heart, Valentine is a fiercely gripping, darkly funny and surprisingly tender novel about hope, and fear, and justice - and the many different forms that courage can take. ...Show more
$35.00
NZD
Category: Fiction.
The extraordinary new novel from the bestselling, award-winning author of Station Eleven. Vincent is the beautiful bartender at the Hotel Caiette, a five-star glass-and-cedar palace on the northernmost tip of Vancouver Island. New York financier Jonathan Alkaitis owns the hotel. When he passes Vincent his card with a tip, it's the beginning of their life together. That same day, a hooded figure scrawls a note on the windowed wall of the hotel: 'Why don't you swallow broken glass.' Leon Prevant, a shipping executive for a company called Neptune-Avramidis, sees the note from the hotel bar and is shaken to his core. Thirteen years later Vincent mysteriously disappears from the deck of a Neptune-Avramidis ship. Weaving together the lives of these characters, Emily St John Mandel's The Glass Hotel moves between the ship, the skyscrapers of Manhattan, and the wilderness of remote British Columbia, painting a breathtaking picture of greed and guilt, fantasy and delusion, art and the ghosts of our pasts. ...Show more
$38.00
NZD
Category: Fiction.
Booker Prize Winner 2020. It is 1981. Glasgow is dying and good families must grift to survive. Agnes Bain has always expected more from life. She dreams of greater things: a house with its own front door and a life bought and paid for outright (like her perfect, but false, teeth). But Agnes is abando ned by her philandering husband, and soon she and her three children find themselves trapped in a decimated mining town. As she descends deeper into drink, the children try their best to save her, yet one by one they must abandon her to save themselves. It is her son Shuggie who holds out hope the longest. Shuggie is different. Fastidious and fussy, he shares his mother's sense of snobbish propriety. The miners' children pick on him and adults condemn him as no' right. But Shuggie believes that if he tries his hardest, he can be normal like the other boys and help his mother escape this hopeless place. Douglas Stuart's Shuggie Bain lays bare the ruthlessness of poverty, the limits of love, and the hollowness of pride. A counterpart to the privileged Thatcher-era London of Alan Hollinghurst's The Line of Beauty, it also recalls the work of Édouard Louis, Frank McCourt, and Hanya Yanagihara. It is a blistering debut by a brilliant novelist with a powerful and important story to tell.     ...Show more