$25.00
NZD
Category: Sexuality
THE NUMBER ONE SUNDAY TIMES BESTSELLER THE NUMBER ONE NEW YORK TIMES BESTSELLER  'A book that blazes, glitters and cuts to the heart of who we are. I'm not sure that a book can do much more' SUNDAY TIMES 'I will probably re­read it every year of my life' CAITLIN MORAN 'This book will stay with me. As un putdownable as the most page­turning fiction' JOJO MOYES  'Gripping, powerful and enraging' DAVID NICHOLLS 'It'll knock the breath right out of you' STYLIST  All Lina wanted was to be desired. How did she end up in a marriage with two children and a husband who wouldn't touch her? All Maggie wanted was to be understood. How did she end up in a relationship with her teacher and then in court, a hated pariah in her small town? All Sloane wanted was to be admired. How did she end up a sexual object of men, including her husband, who liked to watch her have sex with other men and women? Three Women is a record of unmet needs, unspoken thoughts, disappointments, hopes and unrelenting obsessions.  'Like a true crime story – in which the crime is desire' ELLE 'Will amaze you. Will enrage you. Will astound you' JESSIE BURTON 'Reading Three Women is like reading the diary you could have never hoped to write. It pulses like an artery' OBSERVER 'The book every man should read this summer' ESQUIRE 'Wow. I literally could not put it down' GWYNETH PALTROW ...Show more
$37.00
NZD
Category: Sexuality
An essential exploration of women's sexuality that will radically transform your sex life into one filled with confidence and joy. After all the books that have been written about sex, all the blogs and TV shows and radio Q&As, how can it be that we all still have so many questions? The frustrating reality is that we've been lied to - not deliberately, it's no one's fault, but still. We were told the wrong story. Come As You Are reveals the true story behind female sexuality, uncovering the little-known science of what makes us tick and, more importantly, how and why. Sex educator Dr Emily Nagoski debunks the common sexual myths that are making women (and some men!) feel inadequate between the sheets. Underlying almost all of the questions we still have about sex is the common worry- 'Am I normal?' This book answers with a resounding yes! We are all different, but we are all normal - and once we learn this, we can create for ourselves better sex and more profound pleasure than we ever thought possible. ...Show more
$37.00
NZD
Category: Couples | Series: Sex and Intimacy Ser.
The greatest sexual pleasure and emotional fulfilment in a person's lifetime is possible in the middle and later years, when he or she has developed a mature sense of self and found genuine intimacy with another person. That's the exciting message of this daring and pioneering work, which challenges cou ples to work together on the sexual and emotional blocks that hold them back from total satisfaction with each other. As you open the pages of this book, you'll meet couples who share the same predicaments and obstacles as you and your partner. With humour, compassion, and unusual candour, Dr Schnarch and the couples address the intimate secrets of their marriage, revealing ideas and techniques that are directly applicable to your own relationship. With a new preface by the author for this updated edition, Passionate Marriage is a respectful, erotic, uplifting, and spiritual guide dedicated to making love and intimacy a reality for every couple. It's a book to read and reread often for inspiration and enlightenment. ...Show more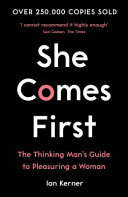 $25.00
NZD
Category: Sexuality
Did you know that the clitoris has 8000 nerve endings, twice as many as the penis? Here is everything you've wondered about the female orgasm and how to make it happen. A witty, well-researched and revealing guide to giving your lover an orgasm every time. More than just foreplay, Ian Kerner argues that oral sex is the key to a great sex life for both partners. Short sections cover philosophy, technique, step-by-step instructions and detailed anatomical information, essential to both beginners and experienced lovers.'It's time to close the sex gap and create a level playing field in the exchange of pleasure, and cunnilingus is far more than just a means for achieving this noble end; it's the cornerstone of a new sexual paradigm, one that exuberantly extols a shared experience of pleasure, intimacy, respect and contentment. It's also one of the greatest gifts of love a man can bestow upon a woman.' Ian Kerner ...Show more
$35.00
NZD
Category: Sexuality
I want to have slow sex, work out what to do with a penis, and experience the fourteen different types of female orgasm. In her mid-thirties, Lucy-Anne Holmes still felt like a novice when it came to sex. But when she tried to find out what she could do about it, she realised everything she googled was geared to male pleasure rather than to women's. Determined not to let this stop her, Lucy penned a list, less bucket more fuckit, and set out to discover what her sex life was missing.She embarked on an adventure which would change her life. Lucy has written the book about sex she wanted to read. It will make you snort with laughter one minute and weep the next; it is frank, eye-opening and inspiring, and will speak to women everywhere. ...Show more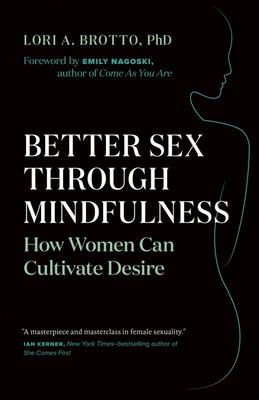 $35.00
NZD
Category: Sexuality
A groundbreaking look at improving desire, arousal, and sexual satisfaction through mindfulness. Studies show that approximately half of all women experience some kind of sexual difficulty at one point in their lives, with lack of interest in sex being by far the most common--and the most distressing. And when sex suffers, so do all other areas of life, including mood, self-confidence, satisfaction with one's relationship, and general well-being. But it doesn't have to be that way. In Better Sex Through Mindfulness, acclaimed psychologist and sex researcher Dr. Lori Brotto offers a groundbreaking approach to improving desire, arousal, and satisfaction inside--and outside--of the bedroom. A pioneer in the use of mindfulness for treating sexual difficulties, Brotto has helped hundreds of women cultivate more exciting, fulfilling sexual experiences. In this accessible, relatable book, she takes her work out of the clinic and onto the page to provide simple, effective exercises that readers can do on their own to cultivate desire and increase sexual enjoyment. She also explores the various reasons for sexual problems, such as stress and our incessant multitasking, and tells the stories of many of the women she has treated over the years. With an eye to the latest research, she explains how mindfulness can help women feel more in tune with themselves and their partner, sense feelings in a more intense way, and experience greater sexual pleasure. Brotto believes that satisfying sex is simply not possible without mindfulness. As she says, "Mindfulness is transformational." This book will help you achieve your goal, whether you want to overcome a sexual difficulty or simply give your love life an extra boost. ...Show more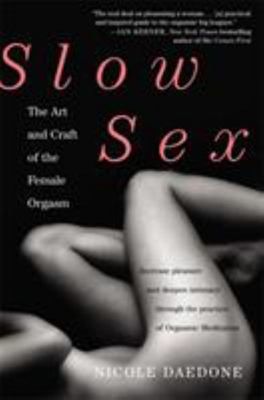 $35.00
NZD
Category: Sexuality
The truth is that most women do not have satisfying sex lives. SLOW SEX can change all that. This step-by-step guide teaches men and women how to use the growing practice of Orgasmic Meditation to slow down, connect emotionally and achieve authentic female sexual satisfaction. The promise: In just 15 mi nutes every woman can become orgasmic. And, with the right partner and the right technique, that orgasm could last four months! Since 1999, Nicole Daedone has been leading the 'slow sex movement' through her popular OneTaste organization. Thousands have attended her Slow Sex workshops to learn the practice of Orgasmic Meditation (OM): the act of slowing down, tuning in and experiencing a deeper spiritual and physical connection during sex. SLOW SEX reveals the philosophy and techniques of OM and includes a step-by-step, ten-day OM starter program, as well as OMing secrets and exercises for an extended and satisfying female orgasm. The book also includes exercises to help enhance reader's 'regular' sex lives, such as Slow Oral for Her, Slow Oral for Him and Slow Sex Intercourse. ...Show more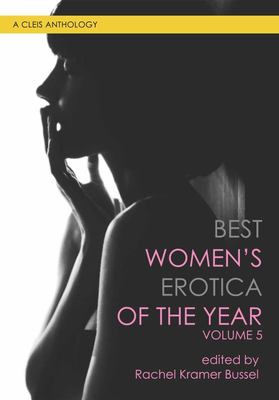 $40.00
NZD
Category: Sexuality | Series: Best Women's Erotica Ser.
In Best Women's Erotica of the Year, Volume 5, award-winning editor Rachel Kramer Bussel takes readers on an outrageous journey into the world of female fantasy and desire. These sexy stories offer up wild, hot, and steamy tales from today's top authors. You'll be swept away by the sexiest business deal ever, break the rules in a future world where skin-on-skin contact is forbidden, and discover the art of getting off by phone sex.   From threesomes to mermaid sex, fetishes, sex parties, and much more, these authors steam up the pages with tales of trysts, love, and lust where nothing is held back. If you're looking to escape from the everyday and discover what happens when women are ready to get totally outrageous, this book is for you.   With new stories by beloved authors including Joanna Angel, Balli Kaur Jaswal, CD Reiss, Sierra Simone, and Sabrina Sol, along with newcomers to the genre, you'll savor every sizzling page. ...Show more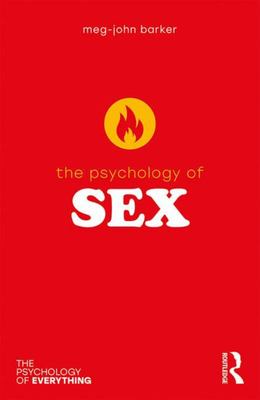 Psychology of Sex
by Meg-John Barker (The Open University, UK)
$25.00
NZD
Category: Sexuality | Series: The Psychology of Everything
What can psychology teach us about sex? How do different bodies and brains respond sexually? How can we prevent people being stigmatised for their sexuality? The Psychology of Sex takes you on a tour through the different ways that psychologists have created and sustained certain understandings of sex a nd sexuality. Bearing in mind the subjective nature of sex, the book explores cultural concerns around sexualisation, pornography, and sex addiction, as well as drawing on research from sexual communities and the applied area of sex therapy. When so much of our relationship to sex happens in the mind, The Psychology of Sex shows us how important it is to understand where our ideas about sex come from. ...Show more
$30.00
NZD
Category: Sexuality
A New York City therapist examines the paradoxical relationship between domesticity and sexual desire and explains what it takes to bring lust home. One of the world's most respected voices on erotic intelligence, Esther Perel offers a bold, provocative new take on intimacy and sex. Mating in Captivity invites us to explore the paradoxical union of domesticity and sexual desire, and explains what it takes to bring lust home. Drawing on more than twenty years of experience as a couples therapist, Perel examines the complexities of sustaining desire. Through case studies and lively discussion, Perel demonstrates how more exciting, playful, and even poetic sex is possible in long-term relationships. Wise, witty, and as revelatory as it is straightforward, Mating in Captivity is a sensational book that will transform the way you live and love. ...Show more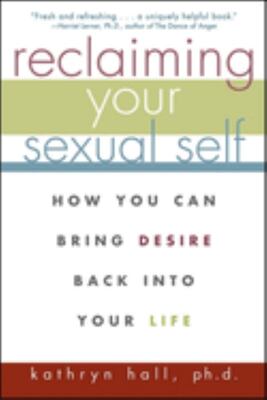 $39.00
NZD
Category: Sexuality
'Kathryn Hall takes a fresh and refreshing new look at why so many women are not really interested in sex. A uniquely helpful book' - Harriet Lerner, Ph.D., author of "The Dance of Anger". 'Women don't need medicine or magic to feel desire but rather reasons and motivation. This book provides sound stra tegies and sensible suggestions for overcoming sexual inertia and finding genuine satisfaction' - Sandra Leiblum, Ph.D., Director, Center for Sexual & Relationship Health, University of Medicine and Dentistry of New Jersey. 'The many who are searching for sexual desire in an easy-to-swallow pill form may be pleasantly surprised to find it in this easy-to-read book form' - Gerianne M. Alexander, Ph.D., Texas A&M University.At last, a drug-free, holistic program to restore sexual passion and desire despite what many so-called experts believe, lack of sexual desire in women does not necessarily indicate a hormonal problem. More often, asserts sex therapist Dr. Kathryn Hall, it means that something is out of balance in our lives. In "Reclaiming Your Sexual Self", Dr. Hall reveals how to discover the source of your lack of sexual interest and take charge of your health. ...Show more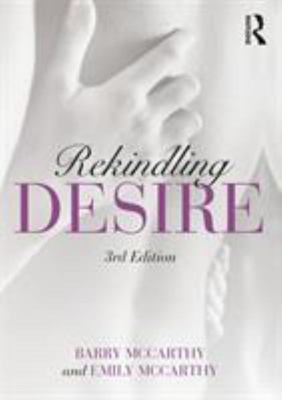 $45.00
NZD
Category: Sexuality
For over a decade, Rekindling Desirehas helped to restore and affirm pleasure-oriented sexuality for thousands of people. Drawing on respected therapist Barry McCarthy's extensive knowledge and experience, this updated third edition offers strategies and solutions for no-sex relationships and low sexual desire. Contained within are psychosocial sexual skill exercises that will develop communication and confidence, as well as fascinating case studies that illustrate a wide range of couples' sexual frustrations. The shame, embarrassment, and hesitancy that individuals feel with themselves, and the resentment and blame they can feel towards their sexual partners, are explored and put into context. With an individualized relapse prevention plan to ensure sexual gains are maintained and built upon, the book encourages couples to work as a team to minimize guilt and maximize intimacy. Rekindling Desire, 3rd editionfully celebrates female and male sexuality, challenges inhibitions and avoidance, and promotes satisfying, secure, and sexual relationships. Whether you are married, cohabitating, or dating, it will help renew sexual desire and empower people of all sexual orientations and ages on the path towards healthy, pleasure-oriented sexuality. ...Show more