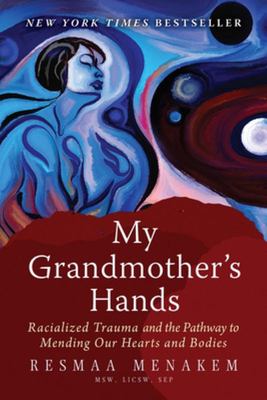 $47.00
NZD
Category: Philosophy
New York Times Bestseller "My Grandmother's Hands will change the direction of the movement for racial justice."— Robin DiAngelo, New York Times bestselling author of White Fragility In this groundbreaking book, therapist Resmaa Menakem examines the damage caused by racism in America from the perspect ive of trauma and body-centered psychology. The body is where our instincts reside and where we fight, flee, or freeze, and it endures the trauma inflicted by the ills that plague society. Menakem argues this destruction will continue until Americans learn to heal the generational anguish of white supremacy, which is deeply embedded in all our bodies. Our collective agony doesn't just affect African Americans. White Americans suffer their own secondary trauma as well. So do blue Americans—our police. My Grandmother's Hands is a call to action for all of us to recognize that racism is not only about the head, but about the body, and introduces an alternative view of what we can do to grow beyond our entrenched racialized divide. Paves the way for a new, body-centered understanding of white supremacy—how it is literally in our blood and our nervous system. Offers a step-by-step healing process based on the latest neuroscience and somatic healing methods, in addition to incisive social commentary. Resmaa Menakem, MSW, LICSW, is a therapist with decades of experience currently in private practice in Minneapolis, MN, specializing in trauma, body-centered psychotherapy, and violence prevention. He has appeared on the Oprah Winfrey Show and Dr. Phil as an expert on conflict and violence. Menakem has studied with bestselling authors Dr. David Schnarch (Passionate Marriage) and Dr. Bessel van der Kolk (The Body Keeps the Score). He also trained at Peter Levine's Somatic Experiencing Trauma Institute. ...Show more
$25.00
NZD
Category: Palliative Care | Series: Wellcome Ser.
For most of human history, death was a common, ever-present possibility. It didn't matter whether you were five or fifty - every day was a roll of the dice. But now, as medical advances push the boundaries of survival further each year, we have become increasingly detached from the reality of being mort al. So here is a book about the modern experience of mortality - about what it's like to get old and die, how medicine has changed this and how it hasn't, where our ideas about death have gone wrong. With his trademark mix of perceptiveness and sensitivity, Atul Gawande outlines a story that crosses the globe, as he examines his experiences as a surgeon and those of his patients and family, and learns to accept the limits of what he can do.Never before has aging been such an important topic. The systems that we have put in place to manage our mortality are manifestly failing; but, as Gawande reveals, it doesn't have to be this way. The ultimate goal, after all, is not a good death, but a good life - all the way to the very end.Published in partnership with the Wellcome Collection.WELLCOME COLLECTIONWellcome Collection is a free museum and library that aims to challenge how we think and feel about health. Inspired by the medical objects and curiosities collected by Henry Wellcome, it connects science, medicine, life and art. Wellcome Collection exhibitions, events and books explore a diverse range of subjects, including consciousness, forensic medicine, emotions, sexology, identity and death. Wellcome Collection is part of Wellcome, a global charitable foundation that exists to improve health for everyone by helping great ideas to thrive, funding over 14,000 researchers and projects in more than 70 countries.wellcomecollection.org ...Show more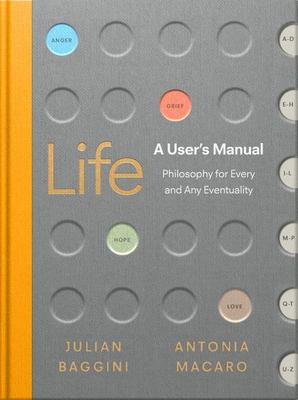 $40.00
NZD
Category: Philosophy
How should I live? What is my purpose? Can I find happiness? Ever felt as though life would be simpler if it came with an instruction manual? There are no easy answers to the big questions. And life does not follow a straight path from A to B. Since the beginning of time, people have asked questions a bout how they should live and, from Ancient Greece to Japan, philosophers have attempted to solve these questions for us. The timeless wisdom that they offer can help us to find our own path. In this insightful, engaging book, renowned existential psychotherapist and philosophical counsellor Antonia Macaro and bestselling philosopher Julian Baggini cover topics such as bereavement, luck, free will and relationships, and guide us through what the greatest thinkers to ever walk the earth have to say on these subjects, from the Stoics to Sartre. Discover advice from the world's greatest thinkers on questions like- Is there a right way to grieve? What is free will? How can we learn from past mistakes? Do we make our own luck? ...Show more
$14.00
NZD
Category: Popular Penguins | Series: Popular Penguins Ser.
A loosely formed autobiography by Andy Warhol, told with his trademark blend of irony and detachment In The Philosophy of Andy Warhol--which, with the subtitle "(From A to B and Back Again)," is less a memoir than a collection of riffs and reflections--he talks about love, sex, food, beauty, fame, work, money, and success; about New York, America, and his childhood in McKeesport, Pennsylvania; about his good times and bad in New York, the explosion of his career in the sixties, and his life among celebrities. ...Show more
$14.00
NZD
Category: Inspirational Poems & Stories | Series: Popular Penguins Ser.
"The Prophet, a bestseller around the world and translated into over twenty languages, is the best-known and best-loved of Kahlil Gibran's many writings. Inspired largely by the beauty and timelessness of nature, The Prophet speaks of love and marriage, joy and sorrow, reason and passion, beauty and dea th, and conveys the yearning for a Unity of Being that can only be achieved through love. Illustrated with his own enchanting and mystical drawings, The Prophet is a masterpiece, indeed perhaps the most famous work of religious fiction of the Twentieth Century, and a wonderful companion for anybody embarking on their own spiritual journey." ...Show more
Antifragile
by Nassim Nicholas Taleb
$30.00
NZD
Category: Philosophy
Antifragile is a standalone book in Nassim Nicholas Taleb's landmark Incerto series, an investigation of opacity, luck, uncertainty, probability, human error, risk, and decision-making in a world we don't understand. The other books in the series are Fooled by Randomness, The Black Swan, and The Bed of Procrustes.   Nassim Nicholas Taleb, the bestselling author of The Black Swan and one of the foremost thinkers of our time, reveals how to thrive in an uncertain world.   Just as human bones get stronger when subjected to stress and tension, and rumors or riots intensify when someone tries to repress them, many things in life benefit from stress, disorder, volatility, and turmoil. What Taleb has identified and calls "antifragile" is that category of things that not only gain from chaos but need it in order to survive and flourish.   In The Black Swan, Taleb showed us that highly improbable and unpredictable events underlie almost everything about our world. In Antifragile, Taleb stands uncertainty on its head, making it desirable, even necessary, and proposes that things be built in an antifragile manner. The antifragile is beyond the resilient or robust. The resilient resists shocks and stays the same; the antifragile gets better and better.   Furthermore, the antifragile is immune to prediction errors and protected from adverse events. Why is the city-state better than the nation-state, why is debt bad for you, and why is what we call "efficient" not efficient at all? Why do government responses and social policies protect the strong and hurt the weak? Why should you write your resignation letter before even starting on the job? How did the sinking of the Titanic save lives? The book spans innovation by trial and error, life decisions, politics, urban planning, war, personal finance, economic systems, and medicine. And throughout, in addition to the street wisdom of Fat Tony of Brooklyn, the voices and recipes of ancient wisdom, from Roman, Greek, Semitic, and medieval sources, are loud and clear.   Antifragile is a blueprint for living in a Black Swan world.   Erudite, witty, and iconoclastic, Taleb's message is revolutionary: The antifragile, and only the antifragile, will make it.   Praise for Antifragile   "Ambitious and thought-provoking . . . highly entertaining."--The Economist   "A bold book explaining how and why we should embrace uncertainty, randomness, and error . . . It may just change our lives."--Newsweek "Revelatory . . . Taleb] pulls the reader along with the logic of a Socrates."--Chicago Tribune "Startling . . . richly crammed with insights, stories, fine phrases and intriguing asides . . . I will have to read it again. And again."--Matt Ridley, The Wall Street Journal   "Trenchant and persuasive . . . Taleb's insatiable polymathic curiosity knows no bounds. . . . You finish the book feeling braver and uplifted."--New Statesman   "Antifragility isn't just sound economic and political doctrine. It's also the key to a good life."--Fortune "At once thought-provoking and brilliant."--Los Angeles Times ...Show more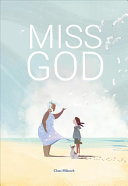 $30.00
NZD
Category: Philosophy
When 11-year-old Olivia meets an old woman walking on the beach who claims to be God, her first doubts arise simply because she has always been told that God is a man. But when "Miss God" asks for her help in writing Ten Commandments to give them meaning in the modern world, she starts to think in diffe rent ways. What should she put in her list? What would you put in yours? And if the old woman isn't God, why does her hot chocolate taste so divine? Miss God is a book that makes you question your own beliefs, while at the same time inviting you to believe in something. It is a book about two people, young and unimaginably old, spending an afternoon talking about life, looking out to sea, and finding new ways to interpret old wisdoms. ...Show more
Art as Therapy
by Alain de Botton; John Armstrong; Alain Botton
$30.00
NZD
Category: Philosophy
" What is art's purpose? In this engaging, lively, and controversial new book, bestselling philosopher Alain de Botton and art historian John Armstrong propose a new way of looking at familiar masterpieces, suggesting that they can be useful, relevant, and - above all else - therapeutic for their viewe rs. De Botton argues that certain great works offer clues on managing the tensions and confusions of everyday life. Chapters on Love, Nature, Money, and Politics outline how art can help with these common difficulties - for example, Vermeer's Girl Reading a Letter helps us focus on what we want to be loved for; Serra's Fernando Pessoa reminds us of the importance of dignity in suffering; and Manet's Bunch of Asparagus teaches us how to preserve and value our long‐term partners. Art as Therapy offers an unconventional perspective, demonstrating how art can guide us, console us, and help us better understand ourselves. " ...Show more
$30.00
NZD
Category: Philosophy
The first authoritative and accessible single-volume history of philosophy to cover both Western and Eastern traditions, from one of the world's most eminent thinkers The story of philosophy is an epic tale, spanning civilizations and continents. It explores some of the most creative minds in history. But not since the long-popular classic Bertrand Russell's A History of Western Philosophy, published in 1945, has there been a comprehensive and entertaining single-volume history of this great, intellectual, world-shaping journey. With characteristic clarity and elegance, A. C. Grayling takes the reader from the worldviews and moralities before the age of the Buddha, Confucius, and Socrates through Christianity's capture of the European mind, from the Renaissance and Enlightenment on to Mill, Nietzsche, Sartre and, finally, philosophy today. Bringing together these many threads that all too often run parallel, he surveys in tandem the great philosophical traditions of India, China and the Persian-Arabic world. Perfect for students and revelatory to enthusiasts of philosophy, Grayling's narrative dramatizes the interchange between and within eras and epochs, asking what we have learned, but also what progress is still to be made. Destined to be his magnum opus, and astonishing in its range and accessibility, this is a landmark work. ...Show more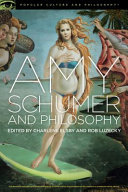 $35.00
NZD
Category: Philosophy | Series: Popular Culture and Philosophy Ser.
Why read a book about Amy Schumer and philosophy? After all, Amy Schumer is primarily known as a comedian, though she is also an actor, writer, and producer. One reason is that it will be enlightening. Amy Schumer is one of a handful of contemporary comedians filling the role of public philosopher. To b e clear, Amy herself does not claim to be offering wisdom. This volume contains seventeen fun-filled chapters. One author makes the case that Amy uses humor to encourage her audience to consider important questions, for example, she does this when she discusses the trial of Bill Cosby while evoking fond memories ofThe Cosby Show. She essentially asks her audience to consider whether they give priority to unconflicted entertainment over justice for rape victims. In another chapter, the author casts a philosophical eye toward the action-comedy film Snatched and finds that it raises questions about responsibility: Is Schumer's character, Emily, responsible for getting kidnapped in Ecuador? Is Emily responsible for the death of one of her kidnappers? Another author asks whetherSnatched can be a great comedy and still get negative reviews? What is the role of art and who determines whether a work of art is good or beautiful? What do Amy Schumer and Friedrich Nietzsche have in common? Is Amy a "sex comic" or an "issue comic"? With her typical self-deprecating comedic style, Amy makes jokes by highlighting the absurd, the illogical, and the hypocritical in gender relations, notions of masculinity and femininity, and superficial values. But the main reason to readAmy Schumer and Philosophy is that it a pretty awesome read and laughter will most definitely ensue. ...Show more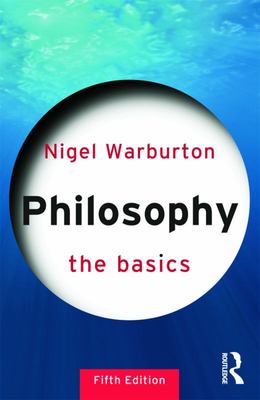 $40.00
NZD
Category: Philosophy
Demystifying the key ideas of the world's greatest philosophers, and exploring all of the most important branches of thought including philosophy of science, philosophy of religion and feminist philosophy in a uniquely visual way, this book is the perfect introduction to the history of philosophy. A cle ar and accessible guide to philosophy, How Philosophy Works combines bold infographics and jargon-free text to demystify fundamental concepts. Covering everything from ethics to epistemology and phenomenology, the book presents the ideas and theories of key philosophical traditions and philosophers - from Plato and Socrates to Nietzsche and Wittgenstein via Kant - in a novel, easy-to-understand way. Its infographics will help you to understand the elements of philosophy on a conceptual level and, by tackling life's "big questions", it will help you to look at the world in an entirely new way. With its unique graphic approach and clear, authoritative text, How Philosophy Works is the perfect introduction to philosophy, and the ideal companion to DK's The Philosophy Book in the "Big Ideas" series. ...Show more