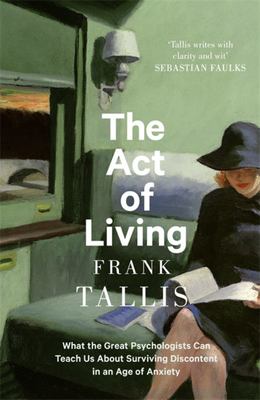 $40.00
NZD
Category: Philosophy
Science, technology and western liberal democracy have all had a dramatic impact on our quality of life. Compared to previous generations, we have unprecedented access to information, increased personal freedom, more material comforts, more possessions, and greater life expectancy. Yet, a very significa nt number of people are depressed, anxious, or complain of being unfulfilled. Mental health statistics have never been worse.The goals of psychotherapy are not so very different from the goals of everyday life. People want to be happy and optimise outcomes. Within the context of the clinic, this is best achieved by focusing on, and eventually removing, symptoms; however, the models developed by psychotherapists have a far broader range of application. Freud used psychoanalysis primarily to treat his patients, but he also used it to explain aspects of civilisation, society, art, literature and the supernatural. As such, the theories and ideas that have arisen out of psychotherapy represent something of an undervalued resource. They are highly instructive and can illuminate many subjects - among them, the question of how to live.It is remarkable how the models of mind and behaviour arising from the practice of psychotherapy have had such little cultural impact. Shelves sag with self-help books, but most of these relate to specific problems and they do not address the broader challenges of the human condition. Yet, implicit in every model of mind are recommendations for life. THE ACT OF LIVING treats psychotherapy as a single, cohesive philosophical tradition. It synthesises the thinking of the principal figures in the history of psychotherapy (e.g. Freud, Jung, Adler, Frankl, Rogers, Fromm, Ellis and Laing) with a view to providing the reader with an accessible and practical guide to optimal living. ...Show more
$25.00
NZD
Category: Palliative Care | Series: Wellcome Ser.
For most of human history, death was a common, ever-present possibility. It didn't matter whether you were five or fifty - every day was a roll of the dice. But now, as medical advances push the boundaries of survival further each year, we have become increasingly detached from the reality of being mort al. So here is a book about the modern experience of mortality - about what it's like to get old and die, how medicine has changed this and how it hasn't, where our ideas about death have gone wrong. With his trademark mix of perceptiveness and sensitivity, Atul Gawande outlines a story that crosses the globe, as he examines his experiences as a surgeon and those of his patients and family, and learns to accept the limits of what he can do.Never before has aging been such an important topic. The systems that we have put in place to manage our mortality are manifestly failing; but, as Gawande reveals, it doesn't have to be this way. The ultimate goal, after all, is not a good death, but a good life - all the way to the very end.Published in partnership with the Wellcome Collection.WELLCOME COLLECTIONWellcome Collection is a free museum and library that aims to challenge how we think and feel about health. Inspired by the medical objects and curiosities collected by Henry Wellcome, it connects science, medicine, life and art. Wellcome Collection exhibitions, events and books explore a diverse range of subjects, including consciousness, forensic medicine, emotions, sexology, identity and death. Wellcome Collection is part of Wellcome, a global charitable foundation that exists to improve health for everyone by helping great ideas to thrive, funding over 14,000 researchers and projects in more than 70 countries.wellcomecollection.org ...Show more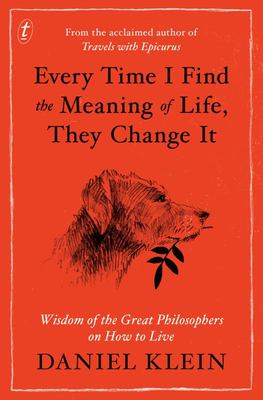 $26.00
NZD
Category: Philosophy
A humorous and philosophical trip through life, from the acclaimed author of Travels with Epicurus. As a young college student studying philosophy, Daniel Klein filled a notebook with short quotes from the world's greatest thinkers, hoping to find some guidance on how to live the best life he could. Now , from the vantage point of his eighth decade, Klein revisits the wisdom he relished in his youth with this collection of philosophical gems, adding new ones that strike a chord. From Epicurus to Emerson and Marcus Aurelius to Peter Singer, each pithy extract is annotated with Klein's inimitable charm and insights. He tackles life's biggest questions, leaving us entertained and enlightened. ...Show more
$14.00
NZD
Category: Inspirational Poems & Stories | Series: Popular Penguins Ser.
"The Prophet, a bestseller around the world and translated into over twenty languages, is the best-known and best-loved of Kahlil Gibran's many writings. Inspired largely by the beauty and timelessness of nature, The Prophet speaks of love and marriage, joy and sorrow, reason and passion, beauty and dea th, and conveys the yearning for a Unity of Being that can only be achieved through love. Illustrated with his own enchanting and mystical drawings, The Prophet is a masterpiece, indeed perhaps the most famous work of religious fiction of the Twentieth Century, and a wonderful companion for anybody embarking on their own spiritual journey." ...Show more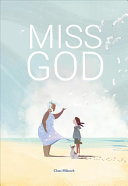 $30.00
NZD
Category: Philosophy
When 11-year-old Olivia meets an old woman walking on the beach who claims to be God, her first doubts arise simply because she has always been told that God is a man. But when "Miss God" asks for her help in writing Ten Commandments to give them meaning in the modern world, she starts to think in diffe rent ways. What should she put in her list? What would you put in yours? And if the old woman isn't God, why does her hot chocolate taste so divine? Miss God is a book that makes you question your own beliefs, while at the same time inviting you to believe in something. It is a book about two people, young and unimaginably old, spending an afternoon talking about life, looking out to sea, and finding new ways to interpret old wisdoms. ...Show more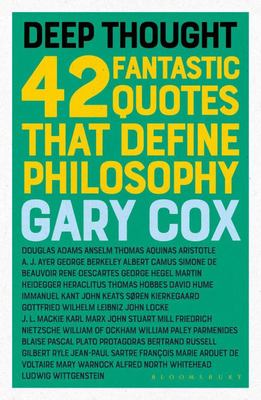 $22.00
NZD
Category: Philosophy
Gary Cox guides us through 42 of the most misunderstood, misquoted, provocative and significant quotes in the history of philosophy providing a witty and compelling commentary along the way. This entertaining and illuminating collection of quotes doesn't merely list who said what and when, it explores w ho each philosopher is and what he or she really meant when they said what they said. Viewing each quote as a philosophical thesis in itself, Cox probes the writings of everyone from Douglas Adams to A.J. Ayer and Thomas Aquinas to Karl Marx. This is a philosophical journey through history, culture and writing to bring us to a deeper understanding of why we think the way we do. As Douglas Adams points out, if there is no final answer to the question, 'What is the meaning of life?', '42' is as good or bad an answer as any other. Here Cox shows that 42 quotes might be even better! ...Show more
Antifragile
by Nassim Nicholas Taleb
$30.00
NZD
Category: Philosophy
Antifragile is a standalone book in Nassim Nicholas Taleb's landmark Incerto series, an investigation of opacity, luck, uncertainty, probability, human error, risk, and decision-making in a world we don't understand. The other books in the series are Fooled by Randomness, The Black Swan, and The Bed of Procrustes.   Nassim Nicholas Taleb, the bestselling author of The Black Swan and one of the foremost thinkers of our time, reveals how to thrive in an uncertain world.   Just as human bones get stronger when subjected to stress and tension, and rumors or riots intensify when someone tries to repress them, many things in life benefit from stress, disorder, volatility, and turmoil. What Taleb has identified and calls "antifragile" is that category of things that not only gain from chaos but need it in order to survive and flourish.   In The Black Swan, Taleb showed us that highly improbable and unpredictable events underlie almost everything about our world. In Antifragile, Taleb stands uncertainty on its head, making it desirable, even necessary, and proposes that things be built in an antifragile manner. The antifragile is beyond the resilient or robust. The resilient resists shocks and stays the same; the antifragile gets better and better.   Furthermore, the antifragile is immune to prediction errors and protected from adverse events. Why is the city-state better than the nation-state, why is debt bad for you, and why is what we call "efficient" not efficient at all? Why do government responses and social policies protect the strong and hurt the weak? Why should you write your resignation letter before even starting on the job? How did the sinking of the Titanic save lives? The book spans innovation by trial and error, life decisions, politics, urban planning, war, personal finance, economic systems, and medicine. And throughout, in addition to the street wisdom of Fat Tony of Brooklyn, the voices and recipes of ancient wisdom, from Roman, Greek, Semitic, and medieval sources, are loud and clear.   Antifragile is a blueprint for living in a Black Swan world.   Erudite, witty, and iconoclastic, Taleb's message is revolutionary: The antifragile, and only the antifragile, will make it.   Praise for Antifragile   "Ambitious and thought-provoking . . . highly entertaining."--The Economist   "A bold book explaining how and why we should embrace uncertainty, randomness, and error . . . It may just change our lives."--Newsweek "Revelatory . . . Taleb] pulls the reader along with the logic of a Socrates."--Chicago Tribune "Startling . . . richly crammed with insights, stories, fine phrases and intriguing asides . . . I will have to read it again. And again."--Matt Ridley, The Wall Street Journal   "Trenchant and persuasive . . . Taleb's insatiable polymathic curiosity knows no bounds. . . . You finish the book feeling braver and uplifted."--New Statesman   "Antifragility isn't just sound economic and political doctrine. It's also the key to a good life."--Fortune "At once thought-provoking and brilliant."--Los Angeles Times ...Show more
Art as Therapy
by Alain de Botton; John Armstrong;
$30.00
NZD
Category: Philosophy
" What is art's purpose? In this engaging, lively, and controversial new book, bestselling philosopher Alain de Botton and art historian John Armstrong propose a new way of looking at familiar masterpieces, suggesting that they can be useful, relevant, and - above all else - therapeutic for their viewer s. De Botton argues that certain great works offer clues on managing the tensions and confusions of everyday life. Chapters on Love, Nature, Money, and Politics outline how art can help with these common difficulties - for example, Vermeer's Girl Reading a Letter helps us focus on what we want to be loved for; Serra's Fernando Pessoa reminds us of the importance of dignity in suffering; and Manet's Bunch of Asparagus teaches us how to preserve and value our long‐term partners. Art as Therapy offers an unconventional perspective, demonstrating how art can guide us, console us, and help us better understand ourselves. " ...Show more
$30.00
NZD
Category: Philosophy
One of the great, but often unmentioned, causes of both happiness and misery is the quality of our environment: the kind of walls, chairs, buildings and streets we're surrounded by. And yet a concern for architecture and design is too often described as frivolous, even self-indulgent. The Architecture o f Happiness starts from the idea that where we are heavily influences who we can be - and argues that it is architecture's task to stand as an eloquent reminder of our full potential.Whereas many architects are wary of openly discussing the word beauty, this audiobook has at its centre the large and naïve question: 'What is a beautiful building?' It amounts to a tour through the philosophy and psychology of architecture, which aims to change the way we think about our homes, streets and ourselves. ...Show more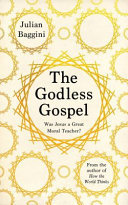 $33.00
NZD
Category: Philosophy
Do Jesus's teachings add up to a coherent moral system, still relevant today? From the Sunday Times bestselling author of How the World Thinks.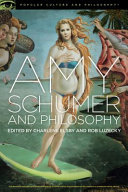 $35.00
NZD
Category: Philosophy | Series: Popular Culture and Philosophy Ser.
Why read a book about Amy Schumer and philosophy? After all, Amy Schumer is primarily known as a comedian, though she is also an actor, writer, and producer. One reason is that it will be enlightening. Amy Schumer is one of a handful of contemporary comedians filling the role of public philosopher. To b e clear, Amy herself does not claim to be offering wisdom. This volume contains seventeen fun-filled chapters. One author makes the case that Amy uses humor to encourage her audience to consider important questions, for example, she does this when she discusses the trial of Bill Cosby while evoking fond memories ofThe Cosby Show. She essentially asks her audience to consider whether they give priority to unconflicted entertainment over justice for rape victims. In another chapter, the author casts a philosophical eye toward the action-comedy film Snatched and finds that it raises questions about responsibility: Is Schumer's character, Emily, responsible for getting kidnapped in Ecuador? Is Emily responsible for the death of one of her kidnappers? Another author asks whetherSnatched can be a great comedy and still get negative reviews? What is the role of art and who determines whether a work of art is good or beautiful? What do Amy Schumer and Friedrich Nietzsche have in common? Is Amy a "sex comic" or an "issue comic"? With her typical self-deprecating comedic style, Amy makes jokes by highlighting the absurd, the illogical, and the hypocritical in gender relations, notions of masculinity and femininity, and superficial values. But the main reason to readAmy Schumer and Philosophy is that it a pretty awesome read and laughter will most definitely ensue. ...Show more