$25.00
NZD
Category: Depression, Anxiety & Stress
Overthinking is also known as worrying or ruminating and it's a form of anxiety that many people suffer from. Psychologist and bestselling author Gwendoline Smith explains in clear and simple language the concepts of positive and negative overthinking, the truth about worry and how to deal with the 'tho ught viruses' that are holding you back. She helps you understand what's going on in your head, using humour, lots of examples and anecdotes, and she offers powerful strategies for addressing your issues. Based on cognitive behavioural theory, this book will help you in all the key areas of your life: from your personal life to relationships and work. ...Show more
$25.00
NZD
Category: Non Fiction
Written in an accessible and humorous style, this book teaches you to know what's going on in your mind and how to get your feelings under control. It'll help you adapt and feel better about your place in the world. Psychologist Gwendoline Smith uses her broad scientific knowledge and experience to expl ain in clear and simple language what's happening when you are feeling overwhelmed, anxious and confused. ...Show more
$33.00
NZD
Category: Short Stories
Busy minds need a place to rest. Whether you find yourself struggling to sleep, awake in the middle of the night, or even just anxious as you move through the day, in Nothing Much Happens, Kathryn Nicolai offers a healthy way to ease the mind before bed: through the timeless appeal of classic bedtime st ories. Already beloved by millions of podcast listeners, the stories in Nothing Much Happens explore and expose small sweet moments of joy and relaxation: Visiting the local cider mill in the autumn. Watching the tree lighting in the park with friends in the winter. Sneaking lilacs from an abandoned farm in the spring. Watching fireflies from the deck in the summer. Closing up the book shop for the night and opening the bakery in the morning. You'll also find sixteen new stories never before featured on the podcast, along with whimsical illustrations that expose sweet little moments of peace and joy. Using her decades of experience as a meditation and yoga teacher, Kathryn Nicolai creates a world for you to slip into, one rich in sensory experience that quietly teaches mindfulness and self-compassion, soothes frayed nerves, and builds solid habits for nurturing sleep.   ...Show more
$40.00
NZD
Category: Depression, Anxiety & Stress
In This One Wild and Precious Life, Sarah Wilson explores the central disorder of modern existence: disconnection from ourselves, disconnection from community, disconnection from the preciousness of life on this planet  This One Wild and Precious Life is a journey of the soul, a case for why we need to cast off our too-tight psychic apparel and step bravely into the uncertainty of 'giving a fuck', the whirlpool of finding purpose, and the perilousness of connecting fully, passionately and unequivocally to life again. Sarah's journey pivots from her own anxiety and feeling of disconnection, as she takes the reader on a three-year odyssey to reconnect with the life she feels we are losing via a series of hikes around the world. Throughout, she brings together science and spiritual understandings ('East meets West'), following in the footsteps of artists, poets and philosophers, to amplify the conversation that the world wants and needs to have right now. Elegantly written and uncannily prescient, this is the perfect book for this difficult era of climate carnage and COVID-19, that goes well beyond the data and the political toing and froing, a compelling argument for turning collective crises and shared malaise into rocket fuel for personal and social transformation. And a better world.   ...Show more
$40.00
NZD
Category: Acceptance & Mindfulness
THE LIFE-CHANGING BESTSELLER Life can be relentless, frantic and exhausting - but it doesn't have to be this way... Authoritative, beautifully written and much-loved by its readers, Mindfulness: A practical guide to finding peace in a frantic world has become a word-of-mouth bestseller and global phen omenon. It reveals a set of simple yet powerful practices that you can incorporate into daily life to break the cycle of anxiety, stress unhappiness and exhaustion. It promotes the kind of happiness that gets into your bones and allows you to meet the worst that life throws at you with new courage. Mindfulness is based on mindfulness-based cognitive therapy (MBCT). Co-developed by Professor Mark Williams of Oxford University, MBCT is recommended by the UK's National Institute for Health and Care Excellence and is as effective as drugs for preventing depression. But, equally, it works for the rest of us who aren't depressed but who are struggling to keep up with the relentless demands of the modern world. By investing just a few minutes each day, this classic guide to mindfulness will put you back in control of your life once again. ...Show more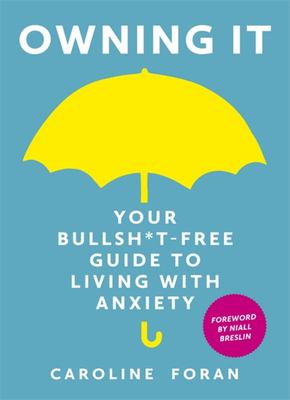 $30.00
NZD
Category: Depression, Anxiety & Stress
THE NUMBER ONE BESTSELLER - For readers of You Are a Badass ... A bullsh*t free perspective and a no-frills account of anxiety from the front line.Through the filtered lens of social media, it may seem like life's a peach, but for lots of people - journalist and author Caroline Foran included - anxiety is always bubbling beneath the surface. Here, she chronicles her experiences. From being unable to cope with the thought of venturing outside, to walking away from her fast-paced job, to the different, and sometimes controversial, treatments available - from Cognitive Behavioural Therapy to acupuncture to medication - Caroline shows us how she eventually found a way of owning her anxiety so that it doesn't own her.With extensive research and help from the experts, Owning It is written with honesty and a bullsh*t-free perspective; consider it your ultimate, practical guide that aims to get you feeling good again. ...Show more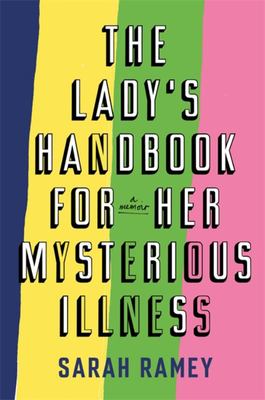 $38.00
NZD
Category: Biography & Memoir
The darkly funny memoir of Sarah Ramey's years-long battle with a mysterious illness that doctors thought was all in her head--but wasn't. A revelation and an inspiration for millions of women whose legitimate health complaints are ignored. In her harrowing, defiant, and unforgettable memoir, Sarah Ram ey recounts the decade-long saga of how a seemingly minor illness in her senior year of college turned into a prolonged and elusive condition that destroyed her health but that doctors couldn't diagnose or treat. Worse, as they failed to cure her, they hinted that her devastating symptoms were psychological. The Lady's Handbook for Her Mysterious Illness is a memoir with a mission, to help the millions of (mostly) women who suffer from unnamed or misunderstood conditions: autoimmune illnesses like fibromyalgia and chronic fatigue syndrome, chronic Lyme disease, chronic pain, and many more. Ramey's pursuit of a diagnosis and cure for her own mysterious illness becomes a page-turning medical mystery that reveals a new understanding of today's chronic illnesses as ecological in nature, driven by modern changes to the basic foundations of health, from the quality of our sleep, diet, and social connection to the state of our microbiomes. Her book will open eyes, change lives, and ultimately change medicine. ...Show more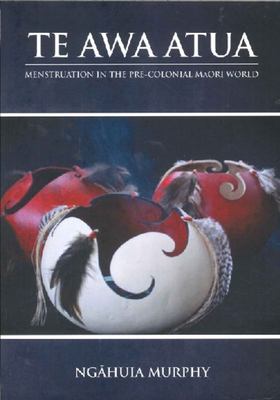 $42.00
NZD
Category: NZ Maori
An Examination of Stories, Ceremonies and Practices Regarding Menstruation in the Pre-Colonial Maori World. Based on a Masters Thesis.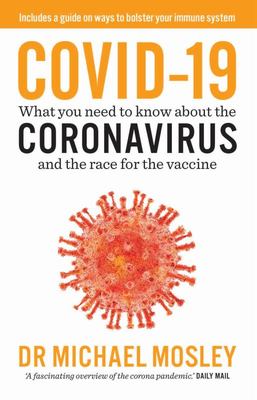 $20.00
NZD
Category: Health
This book charts the trajectory of the COVID-19 virus, from its emergence in China at the end of 2019 to its rapid worldwide spread.   Based on the latest scientific discoveries, Dr Mosley gives you a detailed understanding of the secrets of this coronavirus, how it spreads, how it infects your body and how your immune system tries to fight back. Armed with the facts you'll be in a much better position to protect yourself and your family when the world begins to reopen.   Dr Mosley also follows the work of leading doctors and virus researchers as they battle to find treatments and a safe and effective vaccine (ultimately, the only way to defeat the virus).   Eating well, sleeping soundly, exercising and managing your stress are all critical for keeping your brain, body and immune system in the best possible shape over the coming months. These are areas where Dr Mosley is well known for his science-based and practical approach.       ...Show more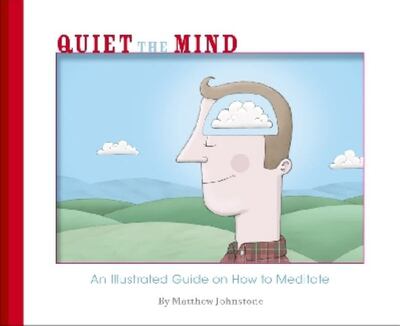 $25.00
NZD
Category: Depression, Anxiety & Stress
Modern society has made sitting still a near impossible task with its constant mantra of being connected. Our brains never get a break and the result can be increased stress, anxiety, insomnia and, if left unchecked, even depression. But there is something you can do - nothing! Matthew Johnstone's new b ook, a follow-up to his bestselling "Black Dog" series, is a simple, accessible, step-by-step guide on how to meditate. Stripping back the mystical concepts that often put meditation in the too-hard basket for many of us, Johnstone's book utilises his trademark stunning illustrations to make meditation as easy as sitting down and focusing on the breath. This beautiful guide will help you find the space and peace for a relaxing meditation practice every day. ...Show more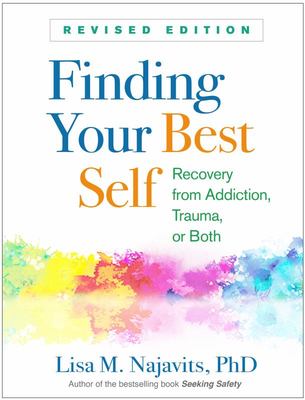 $49.00
NZD
Category: Trauma
Addiction and trauma are two of the most common and difficult issues that people face. In this motivating book, leading expert Lisa Najavits explains the link between addiction and trauma and presents science-based self-help strategies that you can use no matter where you are in your recovery. Every c hapter features inspiring words from people who have "been there," plus carefully designed reflection questions, exercises, and other practical tools. Learn how you can: *Build coping skills so that the future is better than the past. *Keep yourself safe and find support. *Set your own goals and make a plan to achieve them at your own pace. *Choose compassion over self-blame and shame. *Move toward your best self--the person you want to be. If you are a family member or friend seeking to support a loved one--or a helping professional--this book is also for you. Now in a convenient large-size format, the revised edition features added materials for professional and peer counselors. First edition title: Recovery from Trauma, Addiction, or Both. Mental health professionals, see also the author's Seeking Safety: A Treatment Manual for PTSD and Substance Abuse, which presents an evidence-based treatment approach developed specifically for PTSD and substance abuse. ...Show more
$37.00
NZD
Category: Growing Older | Series: The Female Brain
The XX Brain is the first book to explain how hormonal changes makes a woman's brain especially vulnerable to Alzheimer's, and shows how this risk and also other forms of dementia can be reduced by preventive medicine and lifestyle modifications designed specifically for women.