$20.00
NZD
Category: Gifts
Need to spice up your love life? The Gingerbread Kama Sutra is here to help. With chapters ranging from Simple to Advanced to Expert, there's a gingerbread position whatever your flavor. Easy-to-follow baking templates show you how to make these cookie creations at home, while descriptions from the Kam a Sutra mean you can get creative in the bedroom as well as in the kitchen. Featuring Patti Paige's signature gingerbread, a vegan gingerbread and Patti's top tips for icing, your cookies are sure to be a recipe for romance. ...Show more
$25.00
NZD
Category: Picture Books
A post-pandemic bedtime tale that has captured the hearts of millions. First performed in response to the Coronavirus pandemic, Tomos Roberts' inspiring poem, with its message of hope and resilience, has been viewed more than 60 million times and translated into over 20 languages worldwide. From simple acts of kindness, to the creativity within us all, The Great Realisation is a celebration of the many things that have brought us together at a time of crisis. It captures, with magical resonance, the thoughts and feelings of millions worldwide as we adapt to a new way of life, cast aside old habits and reflect on what truly matters to us. It is a story for all readers, young or old, who dare to dream of a fairer, kinder, more loving world. ...Show more
$30.00
NZD
Category: Gifts
What a century of life experience can teach us about happiness, ambition, courage, love and how to make the most of the lives we've been given. How many people do you know grew up as a poor immigrant in America during the Great Depression, won a scholarship to Harvard Law School, landed on the beaches o f Normandy on D Day, were present at the liberation of concentration camps including Buchenwald, Mauthausen and Flossenburg, held leading Nazis to account at the Nuremberg trials and have fought for an International Criminal Court to hold war criminals to account the world over? Now you know one. Benjamin Ferencz turned 100 in 2020. In this extraordinary book, he shares his remarkable life story and the nine humble, compelling and life-affirming lessons he's learned along the way that we can all harness for ourselves. ...Show more
$40.00
NZD
Category: Gifts
The Sunday Times Bestseller and New York Times Bestseller. A book of hope for uncertain times. 'Feeling a little blue? Meet the new Winnie the Pooh.' The Daily Mail 'A wonderful work of art and a wonderful window into the human heart' Richard Curtis Enter the world of Charlie's four unlikely friends, di scover their story and their most important life lessons. The conversations of the boy, the mole, the fox and the horse have been shared thousands of times online, recreated in school art classes, hung on hospital walls and turned into tattoos. In Charlie's first book, you will find his most-loved illustrations and some new ones too.     ...Show more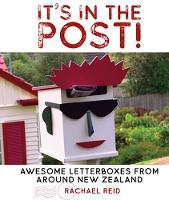 $25.00
NZD
Category: Gifts
What better way to put a smile on your trusted postie's face than by requiring them to poke your mail into a pig's snout? Why not give passing tourists a chuckle with a converted microwave by your front gate? When it comes to showing off our DIY ingenuity, Kiwis from across the country have risen to the challenge - of reimagining the humble letterbox. This very Kiwi collection showcases the letterboxes of Aotearoa: from the classic to the crazy, the elaborate to the sublime. From cool dudes to kombis, mako sharks to dairy cows, It's in the Post! is sure to delight, get your creative juices flowing and deliver some belly laughs along the way. ...Show more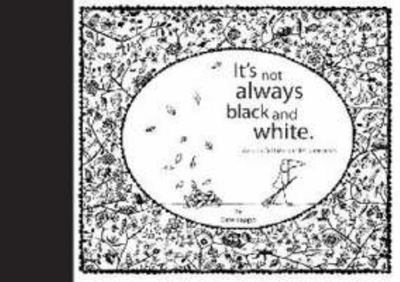 $30.00
NZD
Category: Inspirational Poems & Stories
The world can be a funny old place at times. But hey, it's the only one we have. So we'd best put on our best smiles, and our best foot forward. In the time-honoured tradition of the black-and-white artist, Australian illustrator Kate Knapp throws light on some of life's dark dilemmas.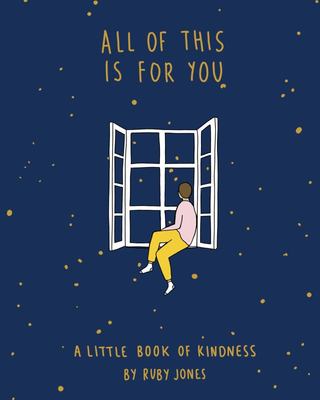 $24.00
NZD
Category: Gifts
In this new book, celebrated artist Ruby Jones shares dozens of luminous, heartfelt, hand-lettered artworks and messages. Life can be a bit overwhelming sometimes, but Ruby's witty, compassionate, beautifully observed drawings never fail to bring a smile of recognition, while her practical words of advi ce remind us how lucky we are to be here - and how we can be kinder to ourselves, to the people in our lives, and to the world around us. A thoughtful gift for any person needing a little inspiration in today's world. 'I hope that on any given day, rain or shine, happy tears or painful ones, you can open this book and find a page that speaks to you.' -Ruby Jones ...Show more
$17.00
NZD
Category: Gifts
An irresistible feline-themed selection of letters from the curator of the globally renowned Letters of Note website.
$40.00
NZD
Category: NZ Maori
Pearls of wisdom – whakataukī – have been gifted from generation to generation as an intrinsic part of the Māori world. As powerful metaphors, they combine analogy and cultural history in the most economical of words. Short and insightful, they take you by surprise, engendering reflection, learning an d personal growth. Mauri Ora links whakataukī to key personal virtues idealised across cultures and generations. The virtues – wisdom, courage, compassion, integrity, self-mastery and belief – stem from the field of positive psychology; the study of how to live a better life. Illustrated throughout with wonderful photographs from an old world, this book draws on traditional wisdom to provide a recipe for personal effectiveness and leadership, and a rewarding connection of Māori knowledge to contemporary thinking about personal happiness and fulfilment. ...Show more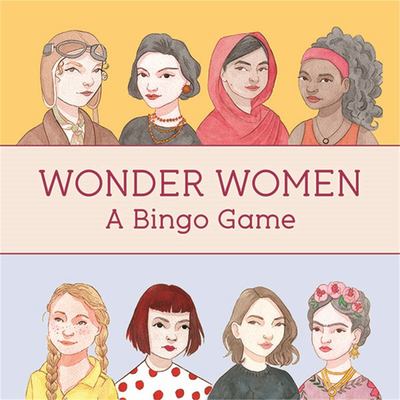 Wonder Women Bingo
by Isobel Thomas; Laura Bernard (Illustrator)
$35.00
NZD
Category: Gifts | Series: Magma for Laurence King Ser.
In this fun, affordable bingo game you can fill your game card with inspiring women from across the world and across history! Team up Serena Williams, Simone Biles, Amelia Earhart and Greta Thunberg for a line or fill your card with Valentina Tereshkova, Malala Yousafzai, Emmeline Pankhurst and more for BINGO! Contains 48 illustrated chips, game board, eight double-sided bingo cards, counters for you to mark up your card and an illustrated booklet with short bios about each of these Wonder Women. ...Show more
$25.00
NZD
Category: Gifts
The day Mum didn't get dressed and went on strike, Dad called her 'a Wild Thing' and Mum said 'Cook your own dinner' and stomped off upstairs to have a bath . . . In this hilarious, touching homage to Maurice Sendak's Where the Wild Things Are, a worn-out mum finds herself floating across time and spac e to the place where the Wild Mums are. Dazzled by her party tricks, they crown her Queen of the Wild Mums and try to entice her to join their conga . . . But Mum has just remembered who she loves best of all . . . Lovingly illustrated by the award-winning Sholto Walker, this little book is the perfect gift for baby showers, new mums - or any mum who's ever wanted to go on strike. ...Show more
$17.00
NZD
Category: Affirmation & Playing Cards | Series: Magma for Laurence King Ser.
Team up Serena Williams with Simone Biles, match Amelia Earhart with Valentina Tereshkova, join Malala Yousafzai with Emmeline Pankhurst.     Collect illustrated cards of 44 of the most inspirational women of all time and place them into groups including aviation, sport, activism, art, science and fas hion. See which of your friends knows the most about awesome women!   Based on Happy Families, this game will inspire girls (and boys) who already know that there's more to life than being a princess! ...Show more