$40.00
NZD
Category: NZ Maori
Pearls of wisdom – whakataukī – have been gifted from generation to generation as an intrinsic part of the Māori world. As powerful metaphors, they combine analogy and cultural history in the most economical of words. Short and insightful, they take you by surprise, engendering reflection, learning an d personal growth. Mauri Ora links whakataukī to key personal virtues idealised across cultures and generations. The virtues – wisdom, courage, compassion, integrity, self-mastery and belief – stem from the field of positive psychology; the study of how to live a better life. Illustrated throughout with wonderful photographs from an old world, this book draws on traditional wisdom to provide a recipe for personal effectiveness and leadership, and a rewarding connection of Māori knowledge to contemporary thinking about personal happiness and fulfilment. ...Show more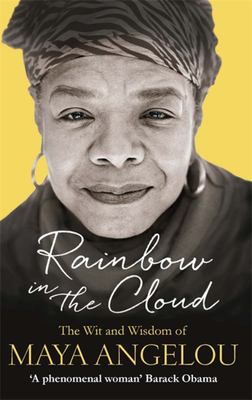 $28.00
NZD
Category: Gifts & Gift Books
Since the publication of her first autobiography, I Know Why the Caged Bird Sings, Maya Angelou has been celebrated as one of America's most important writers and her words are indelibly imprinted on the hearts of millions. Inspired by the woman who has inspired us all, Rainbow in the Cloud offers nearl y 300 of Dr Angelou's wonderful quotes, organised in themed sections (including art, love, spirituality, womanhood, and life in the American South) - from sage advice and beautiful stanzas to humorous quips and pointed observations - drawn from each of her published works and from her celebrated (and much shared) social media posts. This collection also features special words of wisdom she shared often with her family, chosen by her son, Guy Johnson. ...Show more
$19.00
NZD
Category: Gifts & Gift Books
A hilarious, furious and profoundly useful short guide to the most maddening punctuation in English   Apostrophes are an f'ing pain. The rules about how to use them are complicated, and have evolved haphazardly.   Originally written as advice by a copywriter for designers -- wont to insert and remov e apostrophes at will, for visual effect -- this is a lighthearted pocket-sized guide to getting the f'ing things right.   Simon Griffin lets off steam so that we don't have to, showing precisely why "Rihanna and Jennifer's photos were all over the Internet" is quite different to "Rihanna's and Jennifer's photos" or what words apostrophes are replacing in sentences such as "He'd like you to buy him some cocaine," or "They've got it all on camera."   Elegantly produced, this is the perfect gift for any pedant, as well as an indispensable guide in all our moments of grammar-related frustration.   WARNING: CONTAINS EXPLICIT LANGUAGE ...Show more
$30.00
NZD
Category: Gifts & Gift Books
What a century of life experience can teach us about happiness, ambition, courage, love and how to make the most of the lives we've been given. How many people do you know grew up as a poor immigrant in America during the Great Depression, won a scholarship to Harvard Law School, landed on the beaches o f Normandy on D Day, were present at the liberation of concentration camps including Buchenwald, Mauthausen and Flossenburg, held leading Nazis to account at the Nuremberg trials and have fought for an International Criminal Court to hold war criminals to account the world over? Now you know one. Benjamin Ferencz turned 100 in 2020. In this extraordinary book, he shares his remarkable life story and the nine humble, compelling and life-affirming lessons he's learned along the way that we can all harness for ourselves. ...Show more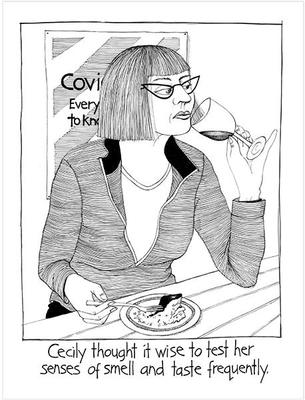 $20.00
NZD
Category: Gifts & Gift Books
The inspiration for, and time to create, this cartoon came from New Zealand's 7 week lock down during the current Covid pandemic. While not wanting to make light of this serious situation I thought it should still be possible to laugh at ourselves.   These tea towels are the perfect purchase - funny, necessary and inexpensive. They make a great gift as they are unbreakable and cheap to post. If they are not being sent around the globe how about buying one to jazz up a bottle of wine for that important friend? Tres chique!   760mm by 510 mm, 100% cotton, 75gsm.   Designed and printed in New Zealand. ...Show more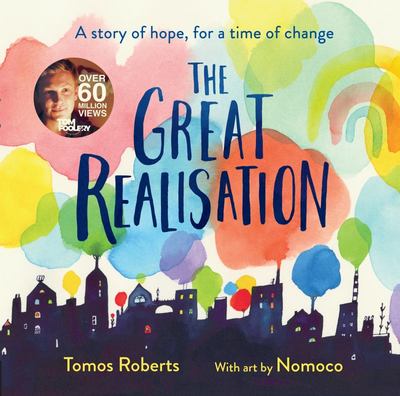 $25.00
NZD
Category: Picture Books
A post-pandemic bedtime tale that has captured the hearts of millions. First performed in response to the Coronavirus pandemic, Tomos Roberts' inspiring poem, with its message of hope and resilience, has been viewed more than 60 million times and translated into over 20 languages worldwide. From simple acts of kindness, to the creativity within us all, The Great Realisation is a celebration of the many things that have brought us together at a time of crisis. It captures, with magical resonance, the thoughts and feelings of millions worldwide as we adapt to a new way of life, cast aside old habits and reflect on what truly matters to us. It is a story for all readers, young or old, who dare to dream of a fairer, kinder, more loving world. ...Show more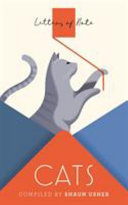 $17.00
NZD
Category: Gifts & Gift Books
An irresistible feline-themed selection of letters from the curator of the globally renowned Letters of Note website.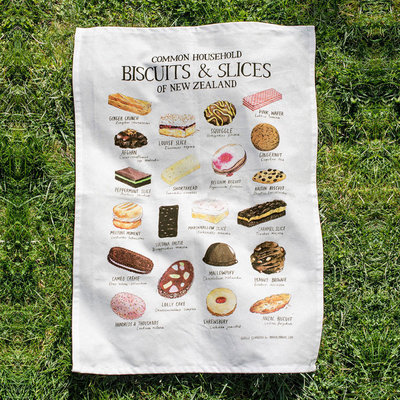 $27.00
NZD
Category: Gifts & Gift Books
Common Household Biscuits & Slices of New Zealand … destined to be a classic. These delicious tea towels are sold to raise funds for the next Annual. 100 percent Indian cotton, screen printed in Shelly Bay, Wellington, using water-based ink. (Please note: our tea towels are printed by hand by an a ctual person. This means each run is different, so there may be colour variations.) Original drawing by Giselle Clarkson for Annual 2. ...Show more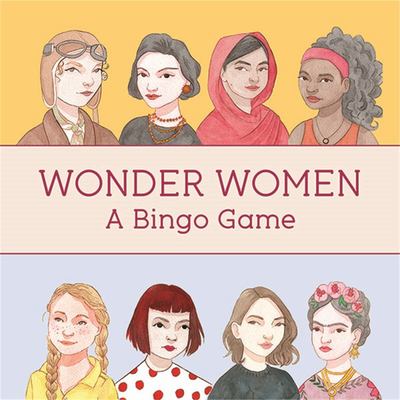 Wonder Women Bingo
by Isobel Thomas; Laura Bernard (Illustrator)
$35.00
NZD
Category: Puzzles & Games | Series: Magma for Laurence King Ser.
In this fun, affordable bingo game you can fill your game card with inspiring women from across the world and across history! Team up Serena Williams, Simone Biles, Amelia Earhart and Greta Thunberg for a line or fill your card with Valentina Tereshkova, Malala Yousafzai, Emmeline Pankhurst and more for BINGO! Contains 48 illustrated chips, game board, eight double-sided bingo cards, counters for you to mark up your card and an illustrated booklet with short bios about each of these Wonder Women. ...Show more
$40.00
NZD
Category: Gifts & Gift Books
The Sunday Times Bestseller and New York Times Bestseller. A book of hope for uncertain times. 'Feeling a little blue? Meet the new Winnie the Pooh.' The Daily Mail 'A wonderful work of art and a wonderful window into the human heart' Richard Curtis Enter the world of Charlie's four unlikely friends, di scover their story and their most important life lessons. The conversations of the boy, the mole, the fox and the horse have been shared thousands of times online, recreated in school art classes, hung on hospital walls and turned into tattoos. In Charlie's first book, you will find his most-loved illustrations and some new ones too.     ...Show more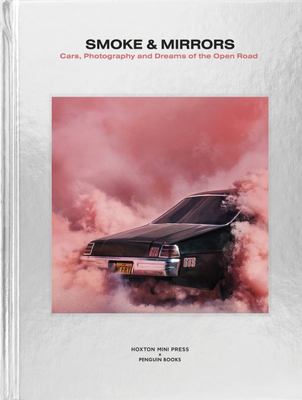 $55.00
NZD
Category: Gifts & Gift Books
Car photography often evokes the same recycled tropes. Predictably slick, hi-spec images on the front pages of glossy magazines, or huge blow-ups on giant billboards which have one designed aim: to sell a lifestyle. But our relationship with cars is so much more meaningful than these images might sugges t. Like the camera, the car has changed the way we explore the world. With cars came road trips, and with road trips came some of the most important photographic documentaries of our time. A car is a vehicle not just for transport but for our hopes, desires and dreams. In Smoke and Mirrors, a selection of world-renowned and up-and-coming photographers come together to pay tribute to the car. From Nick Turpin's images of 'donut' skid marks, Todd Hido's painterly landscapes taken through wet windscreens and William Green's shots of sleeping Tokyo taxi drivers, these photographs display cars at their most playful, introspective and meaningful, reminding us that there is more to them than just metal and machinery - for cars are emotionally intertwined with the lives we live. ...Show more