$45.00
NZD
Category: Environment & Climate
See the world. Then make it better. 'I am 93. I've had an extraordinary life. It's only now that I appreciate how extraordinary. As a young man, I felt I was out there in the wild, experiencing the untouched natural world - but it was an illusion. The tragedy of our time has been happening all around us , barely noticeable from day to day - the loss of our planet's wild places, its biodiversity. I have been witness to this decline. A Life on Our Planet is my witness statement, and my vision for the future. It is the story of how we came to make this, our greatest mistake - and how, if we act now, we can yet put it right. We have one final chance to create the perfect home for ourselves and restore the wonderful world we inherited.' All we need is the will do so.   ...Show more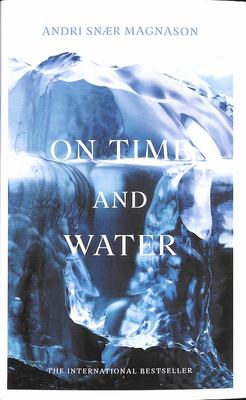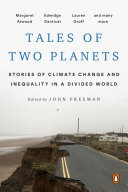 $37.00
NZD
Category: Environment & Climate
Building from his acclaimed anthology Tales of Two Americas, beloved writer and editor John Freeman draws together a group of our greatest writers from around the world to help us see how the environmental crisis is hitting some of the most vulnerable communities where they live.   In the past five year s, John Freeman, previously editor of Granta, has launched a celebrated international literary magazine, Freeman's, and compiled two acclaimed anthologies that deal with income inequality as it is experienced. In the course of this work, one major theme came up repeatedly: Climate change is making already dire inequalities much worse, devastating further the already devastated. But the problems of climate change are not restricted to those from the less developed world.   Galvanized by his conversations with writers and activists around the world, Freeman engaged with some of today's most eloquent storytellers, many of whom hail from the places under the most acute stress--from the capital of Burundi to Bangkok, Thailand. The response has been extraordinary. Margaret Atwood conjures with a dys¬topian future in a remarkable poem. Lauren Groff whisks us to Florida; Edwidge Danticat to Haiti; Tahmima Anam to Bangladesh; Yasmine El Rashidi to Egypt, while Eka Kurniawan brings us to Indonesia, Chinelo Okparanta to Nigeria, and Anuradha Roy to the Himalayas in the wake of floods, dam building, and drought. This is a literary all-points bulletin of fiction, essays, poems, and reportage about the most important crisis of our times. ...Show more
$38.00
NZD
Category: Environment & Climate
'Our house is on fire,' 16-year-old Swedish school strike activist Greta Thunberg told world leaders in 2019. Across an angry year of weather, Australians watched it in real-time: record heatwaves and worsening drought, unprecedented fish kills in the Murray-Darling Basin and devastating wildfires acros s Queensland and NSW - this is climate change, a terrifying portent for the most arid continent on earth. But most shocking of all is the untold human toll - escalating human deaths in Australia and beyond. The climate crisis is now a health emergency, with extreme weather events, disease, mental illness and infrastructure collapse killing what the WHO predicts will be millions around the world over the next decade. Shocking and undeniable, Manning reveals what climate change really looks like, telling the moving stories of victims, their families and doctors - putting names and faces to the people who have already paid the ultimate price for inaction on the biggest moral challenge of our century. ...Show more
$22.00
NZD
Category: Non Fiction
Follow in Greta Thunberg's footsteps and join the global mission to save our planet from climate change. With in-depth text and data, this necessary and timely book will answer readers' questions on what climate change means, what its consequences will be, and what must be done to protect our world.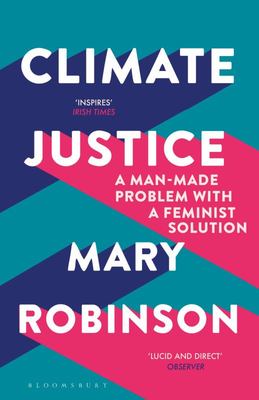 $25.00
NZD
Category: Environment & Climate
The antidote for your climate change paralysis. --Sierra MagazineAn urgent call to arms by one of the most important voices in the international fight against climate change, sharing inspiring stories and offering vital lessons for the path forward. Holding her first grandchild in her arms in 2003, Ma ry Robinson was struck by the uncertainty of the world he had been born into. Before his fiftieth birthday, he would share the planet with more than nine billion people--people battling for food, water, and shelter in an increasingly volatile climate. The faceless, shadowy menace of climate change had become, in an instant, deeply personal. Mary Robinson's mission would lead her all over the world, from Malawi to Mongolia, and to a heartening revelation: that an irrepressible driving force in the battle for climate justice could be found at the grassroots level, mainly among women, many of them mothers and grandmothers like herself. From Sharon Hanshaw, the Mississippi matriarch whose campaign began in her East Biloxi hair salon and culminated in her speaking at the United Nations, to Constance Okollet, a small farmer who transformed the fortunes of her ailing community in rural Uganda, Robinson met with ordinary people whose resilience and ingenuity had already unlocked extraordinary change. Powerful and deeply humane, Climate Justice is a stirring manifesto on one of the most pressing humanitarian issues of our time, and a lucid, affirmative, and well-argued case for hope. "As advocate for the forgotten and the ignored, Mary Robinson has not only shone a light on human suffering, but illuminated a better future for our world." -Barack Obama ...Show more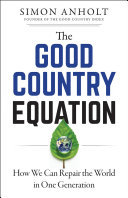 $37.00
NZD
Category: Environment & Climate
"Not only does Anholt explain the challenges facing the world with unique clarity, he also provides genuinely new, informative, practical, innovative solutions. . . . The book is a must-read for anyone who cares about humanity's shared future." --H. E. Mohamed Abdullahi Mohamed (Farmaajo), President of the Federal Republic of Somalia Simon Anholt has spent decades helping countries from Austria to Zambia to improve their international standing. Using colorful descriptions of his experiences--dining with Vladimir Putin at his country home, taking a group of Felipe Calderon's advisors on their first Mexico City subway ride, touring a beautiful new government hospital in Afghanistan that nobody would use because it was in Taliban-controlled territory--he tells how he began finding answers to that question. Ultimately, Anholt hit on the Good Country Equation, a formula for encouraging international cooperation and reinventing education for a globalized era. Anholt even offers a "selfish" argument for cooperation: he shows that it generates goodwill, which in turn translates into increased trade, foreign investment, tourism, talent attraction, and even domestic electoral success. Anholt insists we can change the way countries behave and the way people are educated in a single generation--because that's all the time we have. ...Show more
$33.00
NZD
Category: Environment & Climate
Climate change: watershed or endgame? In this compelling new book, Noam Chomsky, the world's leading public intellectual, and Robert Pollin, a renowned progressive economist, map out the catastrophic consequences of unchecked climate change--and present a realistic blueprint for change: the Green New De al. Together, Chomsky and Pollin show how the forecasts for a hotter planet strain the imagination: vast stretches of the Earth will become uninhabitable, plagued by extreme weather, drought, rising seas, and crop failure. Arguing against the misplaced fear of economic disaster and unemployment arising from the transition to a green economy, they show how this bogus concern encourages climate denialism. Humanity must stop burning fossil fuels within the next thirty years and do so in a way that improves living standards and opportunities for working people. This is the goal of the Green New Deal and, as the authors make clear, it is entirely feasible. Climate change is an emergency that cannot be ignored. This book shows how it can be overcome both politically and economically. ...Show more
$90.00
NZD
Category: Environment & Climate
The latest in the popular Life & Love Of series by Lewis Blackwell Showcasing the work of the world's leading nature photographers, The Life & Love of the Forest is a breathtaking visual tour of our most remarkable woodlands.   Author Lewis Blackwell takes us on an extraordinary journey with ess ays and deep captions that explore the science and incredible histories of everything from seedlings, thickets, and underbrush to the extraordinary trees themselves. Capturing the beauty of these vibrant, fascinating landscapes, this book celebrates the spectacular power of forests around the world.  ...Show more
$25.00
NZD
Category: Environment & Climate
An international bestseller, the first climate book that doesn't leave the reader depressed: realistic and hopeful, witty and clarifying.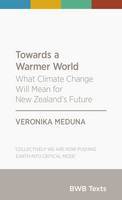 $15.00
NZD
Category: Anthologies & Essays | Series: BWB Texts
2014 was the hottest year since record keeping began back in 1880.  July 2015 was recently confirmed as the globe's hottest month ever recorded, both on land and in the oceans.  This December a major international meeting, to be held in Paris, seeks a new agreement to address climate change.  Against th is historic backdrop, acclaimed Radio New Zealand science writer Veronika Meduna explores our future in a warmer world.  Beginning with lessons from our ancient geological past, this BWB Text draws on current observations and increasingly sophisticated climate models to explain a range of climate change impacts and possible end-of-century scenarios for New Zealand.  Distorted ecosystems, extreme weather, new landscapes and adapted foods are just some of the likely changes that amount to a radically different future for our country. ...Show more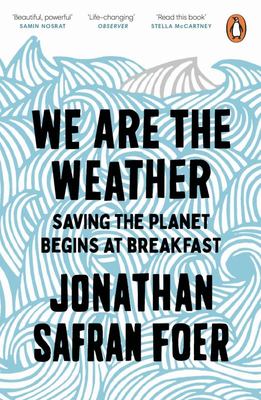 $26.00
NZD
Category: Environment & Climate
In We Are the Weather, New York Times bestselling author Jonathan Safran Foer explores the central global dilemma of our time in a surprising, deeply personal, and urgent new way. Some people reject the fact, overwhelmingly supported by scientists, that our planet is warming because of human activity. B ut do those of us who accept the reality of human-caused climate change truly believe it? If we did, surely we would be roused to act on what we know. Will future generations distinguish between those who didn't believe in the science of global warming and those who said they accepted the science but failed to change their lives in response?The task of saving the planet will involve a great reckoning with ourselves--with our all-too-human reluctance to sacrifice immediate comfort for the sake of the future. We have, he reveals, turned our planet into a farm for growing animal products, and the consequences are catastrophic. Only collective action will save our home and way of life. And it all starts with what we eat--and don't eat--for breakfast. ...Show more