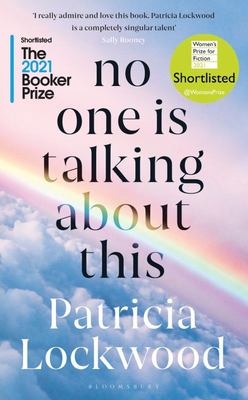 $33.00
NZD
Category: Fiction.
A woman known for her viral social media posts travels the world speaking to her adoring fans, her entire existence overwhelmed by the internet or what she terms 'the portal'. Are we in hell? the people of the portal ask themselves. Are we all just going to keep doing this until we die? Suddenly, two t exts from her mother pierce the fray- 'Something has gone wrong,' and 'How soon can you get here?' As real life and its stakes collide with the increasing absurdity of the portal, the woman confronts a world that seems to contain both an abundance of proof that there is goodness, empathy and justice in the universe, and a deluge of evidence to the contrary. Irreverent and sincere, poignant and delightfully profane, No One Is Talking About This is at once a love letter to the infinite scroll and a meditation on love, language and human connection from one of the most original voices of our time. ...Show more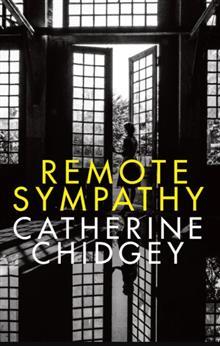 $35.00
NZD
Category: NZ Fiction
Moving away from Munich isn't nearly as wrenching an experience for Frau Greta Hahn as she had feared. Their new home is even lovelier than the one they left behind, and best of all - right on their doorstep - are some of the finest craftsmen from all over Europe, prepared to make for her and the other officers' wives living in this small community anything they could possibly desire: new curtains from the finest silks, furniture designed to the most exacting specifications, execute a fresco or a mural even. The looming presence of the nearby prison camp - lying just beyond a patch of forest - is the only blot to mar what is otherwise an idyllic life in Buchenwald. Frau Hahn's husband, SS Sturmbannfuhrer Dietrich Hahn, has taken up a powerful new position as camp administrator. The job is all consuming as he wrestles with corruption that is rife at every level, inadequate supplies, and a sewerage system under ever-growing strain as the prison population continues to rise. Frau Hahn's obliviousness is challenged when she is forced into an unlikely alliance with one of Buchenwald's prisoners, Dr Lenard Weber. A decade earlier he invented a machine - the Sympathetic Vitaliser - that at the time he believed could cure cancer. Does the machine work? Whether it does or not, it might yet save a life. ...Show more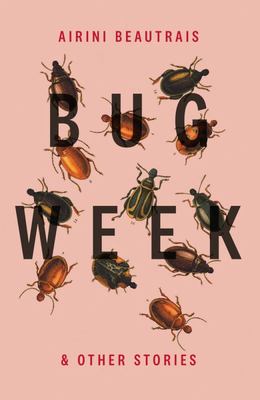 Bug Week
by Airini Beautrais
$30.00
NZD
Category: Short Stories
A science educator in domestic chaos fetishises Scandinavian furniture and champagne flutes. A group of white-collar deadbeats attend a swinger's party in the era of drunk Muldoon. A pervasive smell seeps through the walls of a German housing block. A seabird performs at an open-mic night. Bug Week is a scalpel-clean examination of male entitlement, a dissection of death, an agar plate of mundanity. From 1960s Wellington to post-Communist Germany, Bug Week traverses the weird, the wry and the grotesque in a story collection of human taxonomy.   ...Show more
$30.00
NZD
Category: NZ Fiction
It's 1994. Peggy and Greta are learning how to live sober. They go to meetings and they ring their support person, Diane. They have just enough money for one Tom Yum between them, but mostly they eat carrot sandwiches. They volunteer at the Salvation Army shop, and sometimes they sleep with men for mone y. They live with Heidi and Dell, who are also like them. It's 2006. Peggy and Greta have two jobs: a job at a call centre, and a job as a moderator for a website. They're teaching themselves how to code. Heidi and Dell don't live together anymore, and Dell keeps getting into trouble. One day, Peggy and Greta turn around and there's only one of them. It's 2018. Margaret lives next door to Heidi and her family. She has a job writing code that analyses data for a political organisation, and she's good at it. Every day she checks an obsolete cellphone she found under her bed, waiting for messages. She struggles to stay sober. Then, one day, there are two of them again, both trying to figure out where they have come from.  Nothing to See is a compelling, brilliantly original novel about life in the era of surveillance capitalism, when society prefers not to see those who are different, and the line between reality and simulation feels dissolvingly thin. ...Show more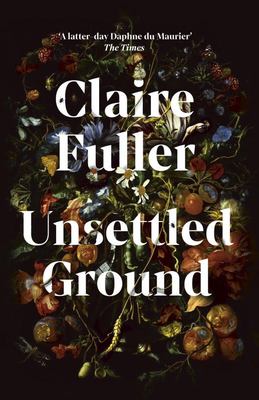 $37.00
NZD
Category: Fiction.
Twins Jeanie and Julius have always been different. At 51 years old, they still live with their mother, Dot, in rural isolation and poverty. Their rented cottage is simultaneously their armour against the world and their sanctuary. Inside its walls they make music, in its garden they grow (and sometimes kill) everything they need for sustenance. But when Dot dies suddenly, threats to their livelihood start raining down. At risk of losing everything, Jeanie and her brother must fight to survive in an increasingly dangerous world as their mother's secrets unfold, putting everything they thought they knew about their lives at stake. This is a thrilling novel of resilience and hope, of love and survival, that explores with dazzling emotional power how the truths closest to us are often hardest to see. ...Show more
$65.00
NZD
Category: Regional
Monique Fiso is a modern-day food warrior, taking Māori cuisine to the world. After years overseas in Michelin-star restaurants, Monique returned to Aotearoa to begin Hiakai, an innovative pop-up venture that's now a revered, award-winning restaurant in Wellington. Monique has also gone on to feature o n Netflix's 'The Final Table', alongside 19 other international chefs, with Hiakai being lauded by the Wall Street Journal, New York Times, Los Angeles Times, National Geographic, Forbes and TIME magazine, which named Hiakai in 2019 as one of the '100 Greatest Places' in the world. This book is just as unforgettable - ranging between history, tradition and tikanga, as well as Monique's personal journey of self-discovery, it tells the story of kai Māori, provides foraging and usage notes, an illustrated ingredient directory, and over 30 breath-taking recipes that give this ancient knowledge new life. Hiakai offers up food to behold, to savour, to celebrate. ...Show more
$40.00
NZD
Category: NZ Biographies
This book is about my making sense here, of my becoming and being Pakeha. Every Pakeha becomes a Pakeha in their own way, finding her or his own meaning for that Maori word. This is the story of what it means to me. I have written this book for Pakeha - and other New Zealanders - curious about their sen se of identity and about the ambivalences we Pakeha often experience in our relationships with Maori. A timely and perceptive memoir from award-winning author and academic Alison Jones. As questions of identity come to the fore once more in New Zealand, this frank and humane account of a life spent traversing Pakeha and Maori worlds offers important insights into our shared life on these islands.       Author Biography: Alison Jones is an educational researcher and a Professor in Te Puna Wananga, the School of Maori and Indigenous Education at the University of Auckland. Her first book with Kuni Kaa Jenkins, He Korero: Words Between Us - First Maori-Pakeha Conversations on Paper (Huia, 2011), won the Nga Kupu Ora Maori Book Awards, the PANZ Book Design Award, and the Best Book in Higher Education Publishing (Copyright Licensing New Zealand) in 2012. Tuai: A Traveller in Two Worlds, co-authored with Kuni Kaa Jenkins, won best illustrated nonfiction book at the 2018 Ockham New Zealand Book Awards. ...Show more
$37.00
NZD
Category: Fiction.
Gifty is the younger child in a family of four who have emigrated from Ghana to the American South. While her gorgeous brother is a sports hero, her father longs to return home and her mother is desperate to hold this family of four together. When Gifty's brother's glorious success on the basketball cou rt falters, addiction strikes and the mother turns inward, and to religion, to find a cure. Each one of the characters tries to find a way to heal the heartbreak- for the mother it is God, for Gifty's father it is escape and for Gifty, our narrator - it is science. But can family love survive when the family itself feels like it is on the edge of disappearing? In her new novel, Yaa Gyasi, by turning her gaze from the historical to the present, has produced an extraordinarily acute and resonant novel about a contemporary family that is as powerful and as moving as her first novel. It confirms her position as one of America's most brilliant young novelists. ...Show more
Specimen
by Madison Hamill
$30.00
NZD
Category: Anthologies & Essays
A father rollerblading to church in his ministerial robes, a university student in a leotard sprinting through fog, a trespass notice from Pak'nSave, a beautiful unborn goat in a jar . . . In scenarios ranging from the mundane to the surreal, Madison Hamill looks back at her younger selves with a sharp eye. Was she good or evil? Ignorant or enlightened? What parts of herself did she give up in order to forge ahead in school, church, work, and relationships, with a self that made sense to others? With wit and intelligence, these shape-shifting essays probe the ways in which a person's inner and outer worlds intersect and submit to one another. It is a brilliantly discomfiting, vivid and funny collection in which peace is found in the weirdest moments.    ...Show more
Piranesi
by Susanna Clarke
$30.00
NZD
Category: Fiction.
Piranesi's house is no ordinary building: its rooms are infinite, its corridors endless, its walls are lined with thousands upon thousands of statues, each one different from all the others. Within the labyrinth of halls an ocean is imprisoned; waves thunder up staircases, rooms are flooded in an instan t. But Piranesi is not afraid; he understands the tides as he understands the pattern of the labyrinth itself. He lives to explore the house. There is one other person in the house-a man called The Other, who visits Piranesi twice a week and asks for help with research into A Great and Secret Knowledge. But as Piranesi explores, evidence emerges of another person, and a terrible truth begins to unravel, revealing a world beyond the one Piranesi has always known. ...Show more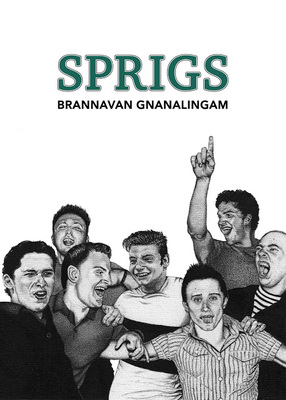 Sprigs
by Brannavan Gnanalingam
$35.00
NZD
Category: NZ Fiction
It is Saturday afternoon and two boys' schools are locked in battle for college rugby supremacy. Priya - a fifteen year old who barely belongs - watches from the sidelines. Then it is Saturday night and the team is partying, Priya's friends have evaporated and she isn't sure what to do. In the weeks aft er 'the incident' life seems to go on. But when whispers turn to confrontation, the institutions of wealth and privilege circle the wagons. Sprigs is the latest novel from Brannavan Gnanalingam. His previous novel Sodden Downstream (Lawrence and Gibson, 2017) was short-listed for the Acorn Foundation prize for best fiction of the year. He is also the author of A Briefcase, Two Pies and a Penthouse and three other books published by Lawrence and Gibson. ...Show more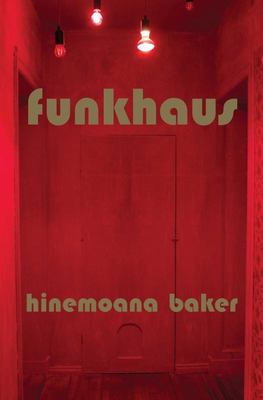 Funkhaus
by Hinemoana Baker
$25.00
NZD
Category: NZ Poetry
A queer / takatapui Maori writer living in Berlin, Germany since 2015, Hinemoana Baker brings a unique perspective both to and from the 'global North'. Drawing on the German meaning of the word 'funken' - to send a radio signal - her latest collection broadcasts unsettling songs of rebirth, love, friend ship and alienation across homes and languages, to the living and to the dead. Funkhaus is home to big, punchy poems and shimmering delicacy, as well as Hinemoana's trademark humour. This book invites readers to tune out the crackle and static, and dial in their own receivers to a signal that has travelled a long way to reach them, no matter where they are. ...Show more