$35.00
NZD
Category: Performing Arts
Fleabag: The Scriptures includes new writing from Phoebe Waller-Bridge alongside the filming scripts and the never-before-seen stage directions from the award-winning series. The complete Fleabag. Every Word. Every Side-eye. Every Fox. Fleabag: The Scriptures includes new writing from Phoebe Waller-Brid ge alongside the filming scripts and the never-before-seen stage directions from the Golden Globe, Emmy and BAFTA winning series. ...Show more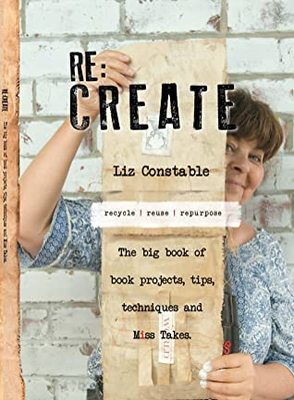 $48.00
NZD
Category: Decorative Art
Join book artist Liz Constable in her studio where she demonstrates how to create funky, fun book projects, using easily sourced items that won't cost the earth or be a cost to the earth.
Find Frida
by Catherine Ingram; Laura Callaghan (Illustrator)
$30.00
NZD
Category: Art & Design
Find Frida immerses you in the colourful world of Frida Kahlo. Find this flamboyant figure across twelve intricately drawn scenes, each detailing a key aspect of her life - from her eccentric teenaged years and infatuation with Diego Rivera, to her dynamic arrival as an international artist, her incredi ble studio and house in Mexico, and her deep love of Mexican culture. The scenes are populated with a huge cast of over 200 extras to also spot - including artists, filmmakers, writers and photographers - allowing the book to tell the complete story of Kahlo's life and her huge cultural influence. ...Show more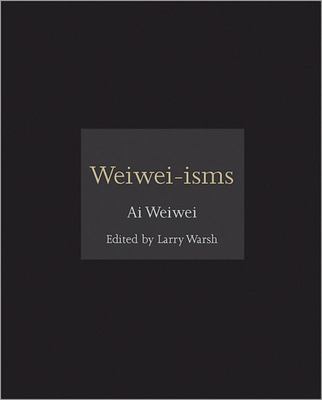 $28.00
NZD
Category: Fine Art | Series: ISMs Ser.
This collection of quotes demonstrates the elegant simplicity of Ai Weiwei's thoughts on key aspects of his art, politics, and life. A master at communicating powerful ideas in astonishingly few words, Ai Weiwei is known for his innovative use of social media to disseminate his views. The short quotatio ns presented here have been carefully selected from articles, tweets, and interviews given by this acclaimed Chinese artist and activist. The book is organized into six categories: freedom of expression; art and activism; government, power, and moral choices; the digital world; history, the historical moment, and the future; and personal reflections.   Together, these quotes span some of the most revealing moments of Ai Weiwei's eventful career--from his risky investigation into student deaths in the 2008 Sichuan earthquake to his arbitrary arrest in 2011--providing a window into the mind of one of the world's most electrifying and courageous contemporary artists.   Select Quotes from the Book:   On Freedom of Expression "Say what you need to say plainly, and then take responsibility for it."   "A small act is worth a million thoughts."   "Liberty is about our rights to question everything."   On Art and Activism "Everything is art. Everything is politics."   "The art always wins. Anything can happen to me, but the art will stay."   "Life is art. Art is life. I never separate it. I don't feel that much anger. I equally have a lot of joy."   On Government, Power, and Making Moral Choice "Once you've tasted freedom, it stays in your heart and no one can take it. Then, you can be more powerful than a whole country."   "I feel powerless all the time, but I regain my energy by making a very small difference that won't cost me much."   "Tips on surviving the regime: Respect yourself and speak for others. Do one small thing every day to prove the existence of justice."   On the Digital World "Only with the Internet can a peasant I have never met hear my voice and I can learn what's on his mind. A fairy tale has come true."   "The Internet is uncontrollable. And if the Internet is uncontrollable, freedom will win. It's as simple as that."   "The Internet is the best thing that could have happened to China."   On History, the Historical Moment, and the Future "If a nation cannot face its past, it has no future."   "We need to get out of the old language."   "The world is a sphere, there is no East or West."   Personal Reflection   "I've never planned any part of my career-- except being an artist. And I was pushed into that corner because I thought being an artist was the only way to have a little freedom."   "Anyone fighting for freedom does not want to totally lose their freedom."   "Expressing oneself is like a drug. I'm so addicted to it."   ...Show more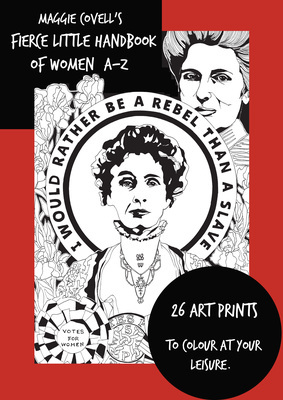 $15.00
NZD
$30.00
(50% off)
Category: Colouring Books
27 Art Prints to colour at your leisure!  An A-Z showcasing the trailblazers, rebels, innovators and, the creative visionaires from around the world (including several NZ women). A collection of handcrafted images aimed to empower and inspire.  Printed onto acid free art stock (120gsm) finished with a wire spine for easy access and, to tear out. Educational and therapeutic this product is designed and made in New Zealand and, measures 31cm x 22.5cm.  ...Show more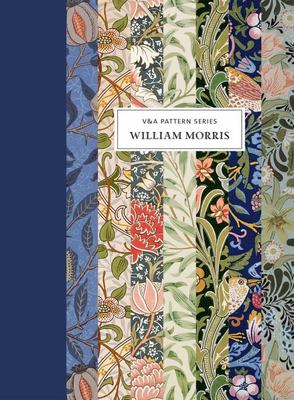 $23.00
NZD
Category: Art & Design | Series: V&a Patterns Ser.
V&A Pattern: William Morrishighlights both popular and lesser-known patterns designs by the most famous designer of the Arts and Crafts Movement.   A source of inspiration for designers from William Morris to Alexander McQueen, the V&A holds over three million designs for textiles, decorations , wallpapers and prints. Now beautifully re-presented, the bestselling V&A Patternseries invites you to appreciate the work of some of the greatest names and styles in design history, highlighting interesting and imaginative works that are all too rarely seen. Each pocket-sized book features 66 carefully selected patterns, and has a concise expert introduction, making these an invaluable source of inspiration for creatives - and the perfect gift for pattern-lovers. ...Show more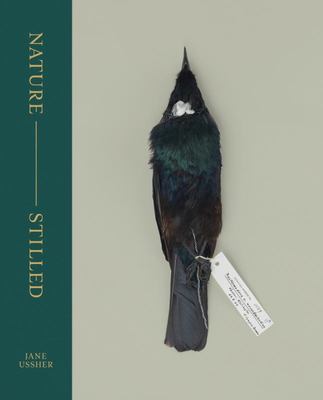 $70.00
NZD
Category: NZ Art and Artists
Award-winning photographer Jane Ussher had unprecedented access to Te Papa's natural history collection to shoot this outstanding book, and the result is a true treasure. Beautifully packaged, and stunningly photographed, it is a must-have for any book lover's collection and a perfect gift.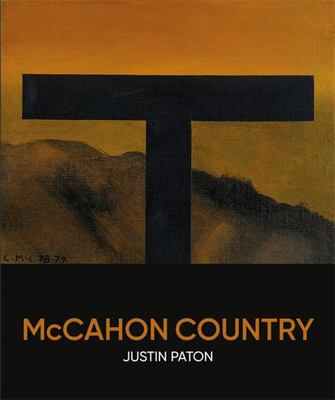 $75.00
NZD
Category: NZ Art and Artists
'My painting tells you where I am at any given time, where I am living and the direction I am pointing in.' - Colin McCahon. McCahon (1919-1987) is widely recognised as an outstanding figure in twentieth century art whose ground-breaking work over four decades changed the way we see this country, while engaging intensely with questions of faith, mortality, belonging and the power of art. In this landmark new book, published in association with Auckland Art Gallery Toi o Tamaki on the 100th anniversary of McCahon's birth, celebrated writer and curator Justin Paton takes readers on a journey through the landscape of Aotearoa New Zealand, as the artist loved and painted it. From Otago to Canterbury, Takaka to Taranaki, Muriwai to Northland and many more places in between, Paton brings his curator's eye to a selection of nearly 200 of McCahon's paintings and drawings, including iconic and beloved works and others never before published, presented in fifteen themed sections offering fresh perspectives on McCahon's abiding concerns. In elegant, responsive and deeply compelling prose, the author traces McCahon's travels through New Zealand, charts his remarkable development as a painter and thinker, explores his deepening engagement with Maori culture and environmental issues, and reveals his vision of the land as a source of light, peace and spiritual sustenance. A book to introduce new viewers to McCahon's vision and to enlarge the view for those who know the work well, McCahon Countryilluminates the beauty, spiritual urgency and enduring power of McCahon's artworks. Above all, it shows the reader how McCahon's paintings get us looking at the world we live in with new eyes. 'McCahon is not only New Zealand's most significant or important artist. He is our most soulful artist, our most searching. He asks the most of art and the world it renders. One hundred years since his birth, he still wants to know what we should believe in and where we belong.' - Justin Paton ...Show more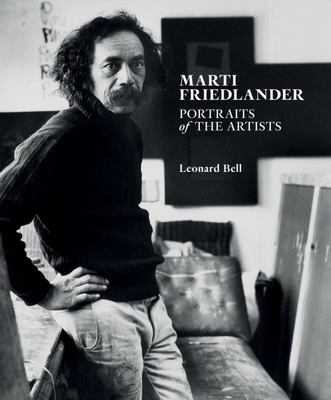 $75.00
NZD
Category: NZ Art and Artists
For fifty years, Marti Friedlander (1928-2016) was one of New Zealand's most important photographers, her work singled out for praise and recognition here and around the world. Friedlander's powerful pictures chronicled the country's social and cultural life from the 1960s into the twenty-first century. From painters to potters, film makers to novelists, actors to musicians, Marti Friedlander was always deeply engaged with New Zealand's creative talent. This book, published to coincide with an exhibition at the National Portrait Gallery in Wellington, brings together those extraordinary people and photographs: Rita Angus and Ralph Hotere, C. K. Stead and Maurice Gee, Neil Finn and Kapka Kassabova, Ans Westra and Kiri Te Kanawa, and many many more. Marti Friedlander: Portraits of the Artists chronicles the changing face of the arts in New Zealand while also addressing a central theme in Marti Friedlander's photography. Featuring more than 250 photographs, many never previously published, the book is an illuminating chronicle of the cultural life of Aotearoa New Zealand. Cover portrait is of Ralph Hotere. ...Show more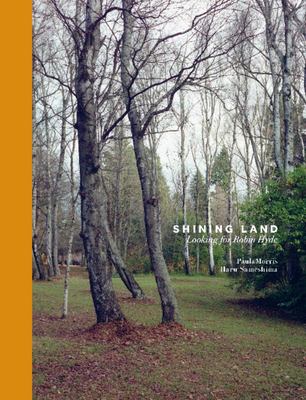 $45.00
NZD
Category: NZ Biographies
A UNIQUE STORY BOOK FOR GROWN-UPS. Shining Land brings together award-winning novelist Paula Morris and distinguished photographer Haru Sameshima. It is the second in the kōrero series of picture books edited by Lloyd Jones, written and made for grown-ups, and designed to showcase leading New Zealand wr iters and artists working together in a collaborative and dynamic way. In Shining Land Morris and Sameshima focus on the New Zealand journalist, poet, fiction writer and war correspondent Robin Hyde, exploring three locations important to her difficult life and ground-breaking work. This beautifully considered small book richly rewards the reader and stretches the notion of what the book can do. ...Show more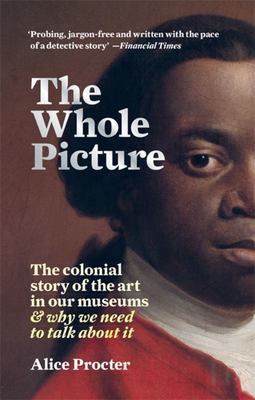 $30.00
NZD
Category: Art & Design
If you think art history has to be pale, male and stale - think again. Should museums be made to give back their marbles? Is it even possible to 'decolonise' our galleries? Must Rhodes fall? From the stolen Wakandan art in Black Panther, to Emmanuel Macron's recent commitment to art restitution, and Bey oncé and Jay Z's provocative music video filmed in the Louvre, the question of decolonising our relationship with the art around us is quickly gaining traction. People are waking up to the seedy history of the world's art collections, and are starting to ask difficult questions about what the future of museums should look like. In The Whole Picture, art historian and Uncomfortable Art Tour guide Alice Procter provides a manual for deconstructing everything you thought you knew about art, and fills in the blanks with the stories that have been left out of the art history canon for centuries. The book is divided into four chronological sections, named after four different kinds of art space: The Palace The Classroom The Memorial The Playground Each section tackles the fascinating and often shocking stories of five different art pieces, including the propaganda painting that the East India Company used to justify its control in India; the Maori mokomokai skulls that were traded and collected by Europeans as 'art objects'; and Kara Walker's controversial contemporary sculpture A Subtlety, which raised questions about 'appropriate' interactions with art. Through these stories, Alice brings out the underlying colonial narrative lurking beneath the art industry today, and suggests different ways of seeing and thinking about art in the modern world. The Whole Picture is a much-needed provocation to look more critically at the accepted narratives about art, and rethink and disrupt the way we interact with the museums and galleries that display it. ...Show more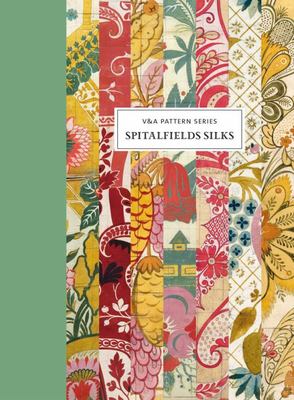 $23.00
NZD
Category: Art & Design | Series: V&a Patterns Ser.
A source of inspiration for designers from Antony Gormley to Alexander McQueen, the Victoria and Albert Museum's rich and extraordinarily diverse collections include some of the greatest names and styles in design history as well as countless brilliant but anonymous works.