$75.00
NZD
Category: Architecture & Interior Design
A stunning tribute to the grand homes built by New Zealand's pioneering pastoralists, Homesteads shares a remarkable legacy of this country's rural heritage. These houses are among some of the country's most iconic, many of them surrounded by equally notable gardens, and all still lived in today. Jane U ssher's evocative photographs capture the unique character and architectural diversity of each homestead, while Debra Millar explores the stories that have shaped these landmark rural properties through generations. Featured homesteads include Mount Peel Station, Longbeach Estate, Terrace Station, Surrey Hills and Blue Cliffs Station in Canterbury; Gwavas Garden and Oruawharo in Hawke's Bay; Merchiston Station and Pukemarama Station in Manawatu; Puketiti Station on the North Island's remote East Coast; and Kuriheka Estate in Otago. This is a book that showcases an extraordinary range of architecture, interiors and gardens, and brings the past into the present day. ...Show more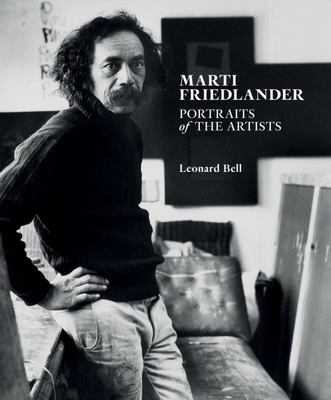 $75.00
NZD
Category: NZ Art and Artists
For fifty years, Marti Friedlander (1928-2016) was one of New Zealand's most important photographers, her work singled out for praise and recognition here and around the world. Friedlander's powerful pictures chronicled the country's social and cultural life from the 1960s into the twenty-first century. From painters to potters, film makers to novelists, actors to musicians, Marti Friedlander was always deeply engaged with New Zealand's creative talent. This book, published to coincide with an exhibition at the National Portrait Gallery in Wellington, brings together those extraordinary people and photographs: Rita Angus and Ralph Hotere, C. K. Stead and Maurice Gee, Neil Finn and Kapka Kassabova, Ans Westra and Kiri Te Kanawa, and many many more. Marti Friedlander: Portraits of the Artists chronicles the changing face of the arts in New Zealand while also addressing a central theme in Marti Friedlander's photography. Featuring more than 250 photographs, many never previously published, the book is an illuminating chronicle of the cultural life of Aotearoa New Zealand. Cover portrait is of Ralph Hotere. ...Show more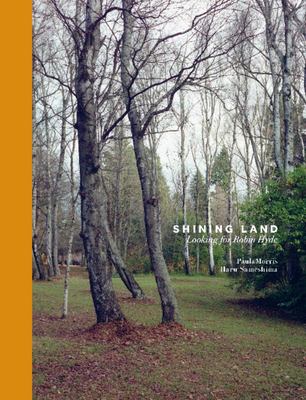 $45.00
NZD
Category: NZ Biographies
A UNIQUE STORY BOOK FOR GROWN-UPS. Shining Land brings together award-winning novelist Paula Morris and distinguished photographer Haru Sameshima. It is the second in the kōrero series of picture books edited by Lloyd Jones, written and made for grown-ups, and designed to showcase leading New Zealand w riters and artists working together in a collaborative and dynamic way. In Shining Land Morris and Sameshima focus on the New Zealand journalist, poet, fiction writer and war correspondent Robin Hyde, exploring three locations important to her difficult life and ground-breaking work. This beautifully considered small book richly rewards the reader and stretches the notion of what the book can do. ...Show more
Mophead
by Selina Tusitala Marsh
$25.00
NZD
Category: NZ Biographies
An inspirational graphic memoir of growing up Pasifika in New Zealand, written and illustrated by our fast-talking PI Poet Laureate, Selina Tusitala Marsh. At school, Selina is teased for her big, frizzy hair. Kids call her 'mophead'. She ties her hair up this way and that way and tries to fit in. Unti l one day – Sam Hunt plays a role – Selina gives up the game. She decides to let her hair out, to embrace her difference, to be WILD! Selina takes us through special moments in her extraordinary life. She becomes one of the first Pasifika women to hold a PhD. She reads for the Queen of England and Samoan royalty. She meets Barack Obama. And then she is named the New Zealand Poet Laureate. She picks up her special tokotoko, and notices something. It has wild hair coming out the end. It looks like a mop. A kid on the Waiheke ferry teases her about it. So she tells him a story . . . This is an inspirational graphic memoir, full of wry humour, that will appeal to young readers and adults alike. Illustrated with wit and verve by the author – NZ's bestselling Poet Laureate – Mophead tells the true story of a New Zealand woman realising how her difference can make a difference. ...Show more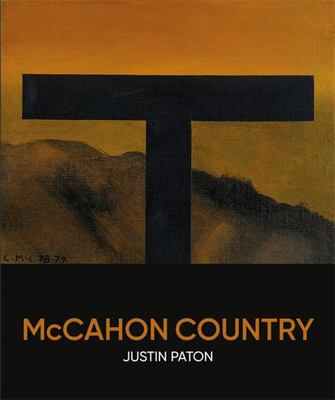 $75.00
NZD
Category: NZ Art and Artists
'My painting tells you where I am at any given time, where I am living and the direction I am pointing in.' - Colin McCahon. McCahon (1919-1987) is widely recognised as an outstanding figure in twentieth century art whose ground-breaking work over four decades changed the way we see this country, while engaging intensely with questions of faith, mortality, belonging and the power of art. In this landmark new book, published in association with Auckland Art Gallery Toi o Tamaki on the 100th anniversary of McCahon's birth, celebrated writer and curator Justin Paton takes readers on a journey through the landscape of Aotearoa New Zealand, as the artist loved and painted it. From Otago to Canterbury, Takaka to Taranaki, Muriwai to Northland and many more places in between, Paton brings his curator's eye to a selection of nearly 200 of McCahon's paintings and drawings, including iconic and beloved works and others never before published, presented in fifteen themed sections offering fresh perspectives on McCahon's abiding concerns. In elegant, responsive and deeply compelling prose, the author traces McCahon's travels through New Zealand, charts his remarkable development as a painter and thinker, explores his deepening engagement with Maori culture and environmental issues, and reveals his vision of the land as a source of light, peace and spiritual sustenance. A book to introduce new viewers to McCahon's vision and to enlarge the view for those who know the work well, McCahon Countryilluminates the beauty, spiritual urgency and enduring power of McCahon's artworks. Above all, it shows the reader how McCahon's paintings get us looking at the world we live in with new eyes. 'McCahon is not only New Zealand's most significant or important artist. He is our most soulful artist, our most searching. He asks the most of art and the world it renders. One hundred years since his birth, he still wants to know what we should believe in and where we belong.' - Justin Paton ...Show more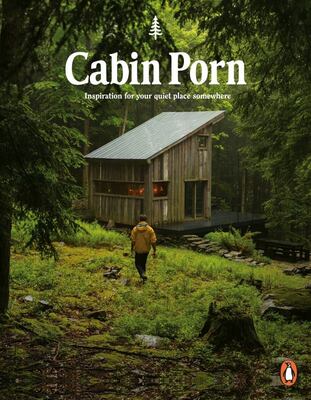 Cabin Porn
by Zach Klein; Steven Leckart
$30.00
NZD
Category: Architecture & Interior Design
Addictive ... a charter for wistfulness' Observer'An enchanting rabbit hole of handmade houses' The New York Times'The Bible of pared back, natural living' Der Spiegel'Take a deep breath and let the inspiration sink in' GQCabin Porn began as an on-line project created by a group of friends to inspire th eir own home building. As they collected more photos, their site attracted thousands of submissions from other cabin builders and a passionate audience of more than ten million people. This book is an invitation to slow down, take a deep breath, and enjoy the beauty and serenity that happens when nature meets simple craft. ...Show more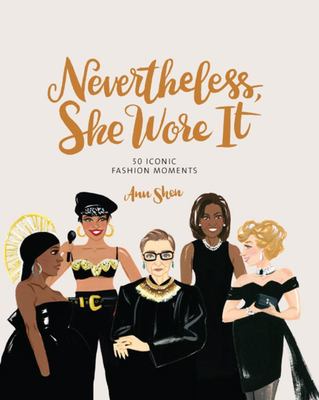 $45.00
NZD
Category: Fashion | Series: Nevertheless Ser.
From the creator of the bestselling Bad Girls Throughout History! Celebrated illustrator and author Ann Shen shares her striking study of history's most iconic styles, and the women who changed the world while wearing them. From the revolutionary bikini to the presidential pantsuit, this book explores 50 fashions through bold paintings and insightful anecdotes that empower readers to make their own fashion statements. * Demonstrates the power of fashion as a political and cultural tool for making change * Brilliantly illustrated with Ann's signature art style * Filled with radical clothing choices that defined their time Looks include the Flapper Dress, the unofficial outfit of women's independence in the 1920s; the Afro, worn as a symbol of black beauty, power, and pride; the Cone Bra, donned by Madonna in her 1989 power anthem "Express Yourself"; and the Dissent Collar, Ruth Bader Ginsburg's famous signifier for when she disagrees with the majority. With stunning and vibrant illustrations, this is a treasure for anyone who wants to defy style norms and rewrite the rules. * An insightful look at the intersection of fashion statements and historical female power * Perfect for fans of Ann Shen, as well as anyone who loves fashion, feminism, and political consciousness * You'll love this book if you love books like Women In Science: 50 Fearless Pioneers Who Changed The World by Rachel Ignotofsky; Strong Is the New Pretty: A Celebration Of Girls Being Themselves by Kate T. Parker; and Women Who Dared: 52 Stories Of Fearless Daredevils, Adventurers, And Rebels by Linda Skeers. ...Show more
$55.00
NZD
Category: Art & Design
If anyone can teach us how to pursue the life and work of an artist, it is the artists in Truth Bomb. This compilation of pioneering and established women artists from around the world will motivate and empower you, challenge you to find solace in the shared human experiences of birth, death, love, ange r, joy, sadness. Their sassiness will fire your spirit. Truth Bomb offers the very best commentary and insight into the incredible formation of diverse women artists while uncovering the power of taking a chance, pushing the envelope and ultimately not being shy when it comes to making a mark. It is a magical visual mash-up of images, memoirs, moments, interviews and inspirational beginnings as told by twenty-two leading women artists, including Beci Orpin, Mickalene Thomas, Kaylene Whiskey and Judy Chicago. Truth Bomb is an ode to art and artists and an attempt to decipher the mystery of creativity. ...Show more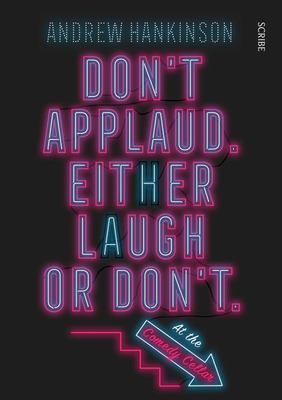 $38.00
NZD
Category: Society & Culture
Robin Williams. Jerry Seinfeld. Chris Rock. Amy Schumer. They all shared this stage. This is the story of a place called the Comedy Cellar, a tiny basement club in New York City which helped launch the careers of some of the biggest comedians of our time. It also ended up on the frontline of the global culture war following the rise and fall of its most famous star, Louis CK. It's where performers hone their acts by experimenting, taking risks, and being able to get it wrong. And that's largely due to the club's owners, the Dworman family. They made a space where freedom of expression was total. The only threat to it was a lack of laughs. But how did Manny Dworman, an Israeli taxi driver, create a bastion for so many influential comedians? What makes a club thrive, or a joke work? Where should the moral limits of laughter lie? And why do the fork-count and the comedians' table matter so very much? Andrew Hankinson tells the story using the words of the owners, comedians, and increasingly vocal customers using interviews, complaints, emails, text messages, letters, and petitions, raising questions about language, identity, taste, racism, power, and more in this many-sided conversation about the perils, pride, and politics of modern comedy. ...Show more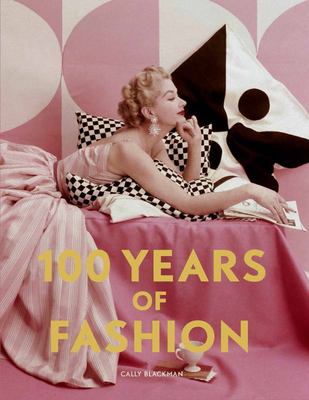 $35.00
NZD
Category: Fashion | Series: Pocket Editions Ser.
This book documents the most exciting and diverse period in fashion: from 1900 on, when women's lives and manner of dress changed dramatically. From home dressmaking to couture, from rationing to "The New Look," from the birth of the teenager to mass manufacture, this selection of over 400 photographs a nd illustrations tells the fascinating story of a fashion revolution. 100 Years of Fashion will appeal to everyone with an interest in fashion.   ...Show more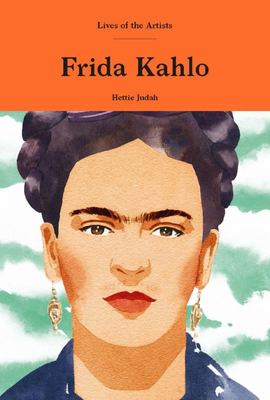 $30.00
NZD
Category: Art & Design | Series: Lives of the Artists Ser.
Fridamania has made Frida Kahlo's image ubiquitous: she has been reborn as a Halloween costume, Barbie doll, children's book character, textile print, phone cover, and the inspiration for everything from cocktails to fashion shoots. But it is more difficult to get a clear vision of this bold and brillia nt, foul-mouthed, heavy-drinking, hard-smoking, husband-stealing, occasionally bisexual, often bed-bound, wheelchair-using, needy, forthright, and passionate woman. Hettie Judah sets outto correct that with this superb biography of one of the most charismatic artists of the last hundred years. ...Show more
$65.00
NZD
Category: Fashion
A stunning exploration of fashion's premier art form with internationally renowned illustrator Megan Hess. Hundreds of hours, many expert hands and unimaginable metres of fabric: couture is truly wearable art, where creativity and craftsmanship collide. Megan Hess has spent her career documenting fashi on's most beautiful people, places and pieces. In The Illustrated World of Couture, she brings to life its most important - and intriguing - art form, with fascinating insights and exceptional illustrations. Worn by only a handful of people worldwide, couture still has incredible influence, even beyond the traditional boundaries of fashion. In this unique collection, follow Megan through the intricate details, multifaceted inspirations and dramatic shows that define the couture experience. Let her introduce you to the generations of creators who conceive and craft these fantastical garments, and the collectors who treasure them. And travel with her to the exclusive ateliers and glamorous events of the world's fashion capitals to see how couture is both designed and displayed. Megan Hess invites you to discover The Illustrated World of Couture in this essential volume for all fashion devotees.   ...Show more