$45.00
NZD
Category: NZ Biographies
Vincent O'Sullivan's compelling, nuanced portrait of the great New Zealand artist Ralph Hotere brings the man and his art to life. Ralph Hotere (Te Aupouri and Te Rarawa; 1931-2013) was one of Aotearoa's most significant modern artists. Hotere invited the poet, novelist and biographer Vincent O'Sulliva n to write his life story in 2005. Now, this book - the result of years of research and many conversations with Hotere and his fellow artists, collaborators, friends and family - provides a nuanced, compelling portrait of Hotere: the man, and the artist. ...Show more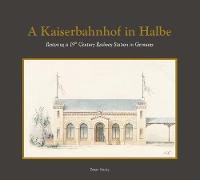 $75.00
NZD
Category: Architecture & Interior Design
 In 1865 the first train station building for Prussia's royal family, the Hohenzollerns, was built for their exclusive use in the little town of Halbe in Germany's Spreewald. The area, 60 km south of Berlin, was well known to the family, having been utilised by its illustrious members for their court hu nts ('Hofjagd') in the surrounding areas since at least 1717. The building, originally known as a Royal Reception Building and, since German Unification in 1871, as a Kaiserbahnhof, was used by all three Kaisers, Kaiser Wilhelm I, his son Kaiser Frederick III and his grandson, Kaiser Wilhelm II. With the last Kaiser's abdication in 1918, the building was soon adapted to support German Railways, and for a time (when it was likely to have been stretched to its capacity) during the opening weeks of Operation Barbarossa, Nazi Germany's audacious invasion of Soviet Russia in 1941. Following the re-unification of West and East Germany in1991, the building was abandoned and left to the elements, suffering the ravages of neglect, water ingress, rising damp, mushroom mould and dry rot. Having survived two World Wars, revolutions and the partition of Germany, when so much else was destroyed, the Kaiserbahnhof, the imperial train station building, was again at risk of being lost. It was in 2009, with the building in disrepair and its future precarious, that it fell under the spell of author and amateur historian Peter Macky, who happened to be cycling in the district. He was hooked, and following its purchase in 2010, he set about its restoration. This book is about his ten-year labour of love: and his challenges, successes and mistakes along the way. It is also about the many men and women who have helped him and conversely, those who have been less helpful. Ultimately, it is an absorbing story of a building with a long, fascinating pedigree, of its original and very colourful promoter, its famous architect and its astonishing history. It is a testament to Peter's vision to ensure that the building would once again shine as a 'little jewel box'; and, despite some very testing times, the outstanding result bears witness to his tenacity and determination. It is a marvellous story, beautifully illustrated and documented. ...Show more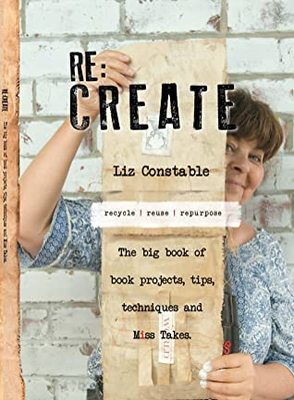 $48.00
NZD
Category: Decorative Art
Join book artist Liz Constable in her studio where she demonstrates how to create funky, fun book projects, using easily sourced items that won't cost the earth or be a cost to the earth.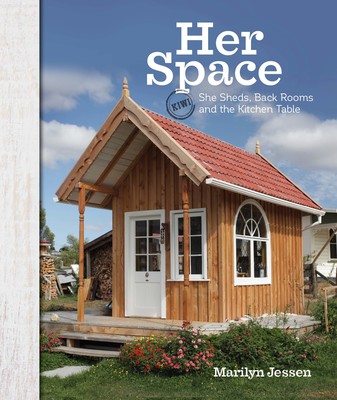 $13.00
NZD
$40.00
(67% off)
Category: Sale Books
Her Space steps into the creative spaces used by more than fifty artistic and inspirational women, who are following their passions. Among them are women who knit, sew, paint and build things.  Also featured are jewellers, milliners, sculptors and quilters.  Women of all walks of life will find someone they can identify with, something new to try, or someone to be inspired by. Includes special sections on: Getting started creatively  Staying passionate about being creative Creating your very own 'Her Space' The M words – marketing and money  Artists included in this book:  Jo Dixey, Traditional hand embroiderer  Julie Jensen, Knitted chairs  Dhyana Muir & Reina Cottier, Photographer/writer, painter  Helen Hagan, Patchwork quilter Susan Flight, Potter  Jill Mathews, Glass artist  Nynke Piebenga, Weaver Sue Lund, Painter  Jan Kerr, Wearable art and sculptor  Kristy Wilson, Jade carver Hannah Kidd, Metal sculptor        ...Show more
Find Frida
by Catherine Ingram; Laura Callaghan (Illustrator)
$30.00
NZD
Category: Art & Design
Find Frida immerses you in the colourful world of Frida Kahlo. Find this flamboyant figure across twelve intricately drawn scenes, each detailing a key aspect of her life - from her eccentric teenaged years and infatuation with Diego Rivera, to her dynamic arrival as an international artist, her incredi ble studio and house in Mexico, and her deep love of Mexican culture. The scenes are populated with a huge cast of over 200 extras to also spot - including artists, filmmakers, writers and photographers - allowing the book to tell the complete story of Kahlo's life and her huge cultural influence. ...Show more
$50.00
NZD
Category: Photography
A visual adventure of Wes Anderson proportions, authorized by the legendary filmmaker himself: stunning photographs of real-life places that seem plucked from the just-so world of his films, presented with fascinating human stories behind each façade.   Accidentally Wes Anderson began as a personal tra vel bucket list, a catalog of visually striking and historically unique destinations that capture the imagined worlds of Wes Anderson.   Now, inspired by a community of more than one million Adventurers, Accidentally Wes Anderson tells the stories behind more than 200 of the most beautiful, idiosyncratic, and interesting places on Earth. This book, authorized by Wes Anderson himself, travels to every continent and into your own backyard to identify quirky landmarks and undiscovered gems: places you may have passed by, some you always wanted to explore, and many you never knew existed.   Fueled by a vision for distinctive design, stunning photography, and unexpected narratives, Accidentally Wes Anderson is a passport to inspiration and adventure. Perfect for modern travelers and fans of Wes Anderson's distinctive aesthetic, this is an invitation to look at your world through a different lens.   ...Show more
Mophead
by Selina Tusitala Marsh
$25.00
NZD
Category: NZ Biographies
An inspirational graphic memoir of growing up Pasifika in New Zealand, written and illustrated by our fast-talking PI Poet Laureate, Selina Tusitala Marsh. At school, Selina is teased for her big, frizzy hair. Kids call her 'mophead'. She ties her hair up this way and that way and tries to fit in. Unti l one day – Sam Hunt plays a role – Selina gives up the game. She decides to let her hair out, to embrace her difference, to be WILD! Selina takes us through special moments in her extraordinary life. She becomes one of the first Pasifika women to hold a PhD. She reads for the Queen of England and Samoan royalty. She meets Barack Obama. And then she is named the New Zealand Poet Laureate. She picks up her special tokotoko, and notices something. It has wild hair coming out the end. It looks like a mop. A kid on the Waiheke ferry teases her about it. So she tells him a story . . . This is an inspirational graphic memoir, full of wry humour, that will appeal to young readers and adults alike. Illustrated with wit and verve by the author – NZ's bestselling Poet Laureate – Mophead tells the true story of a New Zealand woman realising how her difference can make a difference. ...Show more
$28.00
NZD
Category: Fashion | Series: Little Book of Fashion Ser.
One of the oldest Italian fashion brands in existence today, Gucci was founded in Florence in 1921. Guccio Gucci established his company with the goal of creating opulent luggage for Italy's wealthy and fashionable upper-classes. With the signature Gucci print of dark brown diamonds on a tan background, interlocking G logo and red and green stripe, the brand has gone on to become the last word in Italian luxury. Gucci's signature items - the belt, the bag, the loafer - transcend fleeting fashion trends, and have remained central to the house's identity into the twenty-first century. Under the stewardship of Tom Ford, Gucci epitomized the louche and mischievous 1990s aesthetic. Today, under Alessandro Michele, the brand's combination of romance and toughness is in hot demand. The Little Book of Guccitells the story of this historic yet flourishing house, and the visionary looks that have cemented its place in fashion history. ...Show more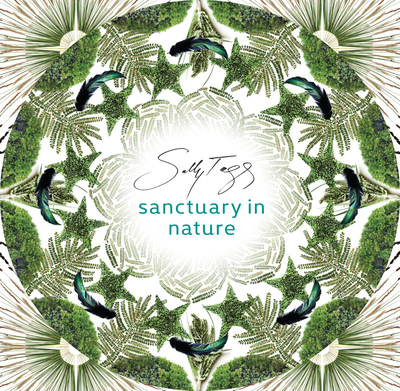 $25.00
NZD
Category: Photography
Photographer and artist Sally Tagg is famous for her botanical photography and exquisite mandala artworks. During the Covid-19 lockdown, she compiled this lovely wee limited edition gift book, sanctuary in nature.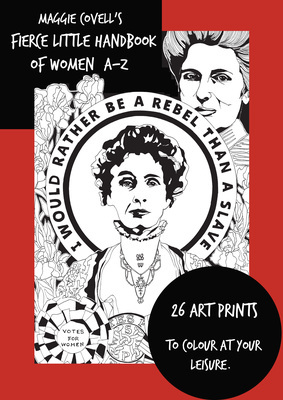 $15.00
NZD
$30.00
(50% off)
Category: Colouring Books
27 Art Prints to colour at your leisure!  An A-Z showcasing the trailblazers, rebels, innovators and, the creative visionaires from around the world (including several NZ women). A collection of handcrafted images aimed to empower and inspire.  Printed onto acid free art stock (120gsm) finished with a wire spine for easy access and, to tear out. Educational and therapeutic this product is designed and made in New Zealand and, measures 31cm x 22.5cm.  ...Show more
$65.00
NZD
Category: Fashion
A stunning exploration of fashion's premier art form with internationally renowned illustrator Megan Hess. Hundreds of hours, many expert hands and unimaginable metres of fabric: couture is truly wearable art, where creativity and craftsmanship collide. Megan Hess has spent her career documenting fashi on's most beautiful people, places and pieces. In The Illustrated World of Couture, she brings to life its most important - and intriguing - art form, with fascinating insights and exceptional illustrations. Worn by only a handful of people worldwide, couture still has incredible influence, even beyond the traditional boundaries of fashion. In this unique collection, follow Megan through the intricate details, multifaceted inspirations and dramatic shows that define the couture experience. Let her introduce you to the generations of creators who conceive and craft these fantastical garments, and the collectors who treasure them. And travel with her to the exclusive ateliers and glamorous events of the world's fashion capitals to see how couture is both designed and displayed. Megan Hess invites you to discover The Illustrated World of Couture in this essential volume for all fashion devotees.   ...Show more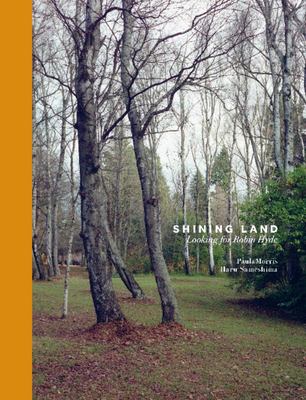 $45.00
NZD
Category: NZ Biographies
A UNIQUE STORY BOOK FOR GROWN-UPS. Shining Land brings together award-winning novelist Paula Morris and distinguished photographer Haru Sameshima. It is the second in the kōrero series of picture books edited by Lloyd Jones, written and made for grown-ups, and designed to showcase leading New Zealand w riters and artists working together in a collaborative and dynamic way. In Shining Land Morris and Sameshima focus on the New Zealand journalist, poet, fiction writer and war correspondent Robin Hyde, exploring three locations important to her difficult life and ground-breaking work. This beautifully considered small book richly rewards the reader and stretches the notion of what the book can do. ...Show more